The Injustice of Remote Family Court Hearings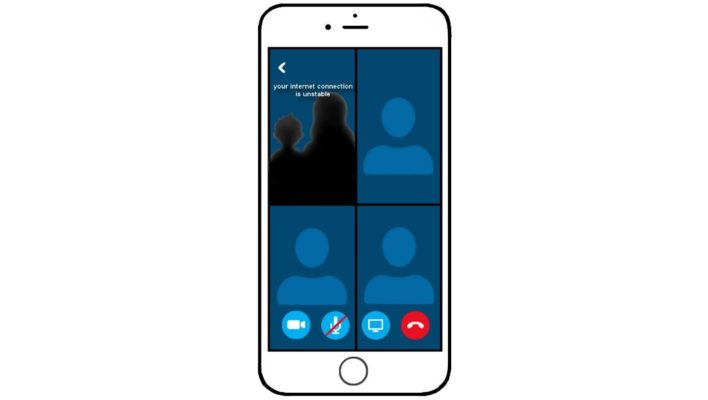 Drawing by Marylou Gasser

"When you don't see others in person, you feel even less able to understand the decisions being made and you feel traumatised. Remote justice is greatly undermining confidence in the court's ability to support people through the family justice process."
– Taliah Drayak, parent advocate
27 October 2020 – Since the pandemic began, most family court hearings are being held remotely, via video-conferencing or telephone. ATD Fourth World contributed to a new consultation run by the Nuffield Family Justice Observatory. The report, released today, finds that:
"Both professionals and parents are reporting concerns about fairness and the ability to practice humanely. […] Many parents are taking part remotely alone, from their homes, and often without the technology or support they need to properly take part in crucial — often painful — hearings at which life-changing decisions are made about their children".
ATD Fourth World is part of the Parents, Families and Allies Network (PFAN), which carried out interviews with two dozen parents about their experiences. Taliah Drayak, the parent advocate who coordinated this work, says:
"It was my privilege to lift up these parents' voices. They are coping with a lot of pain and a lot of trauma. We really need a system that justly and holistically helps families overcome the challenges and hurdles that they're facing."
Even before Covid-19, there were many challenges involved in the family court system. According to Elizabeth Grace,* one parent consulted: "It feels like the child protection system is designed to wear you down. All it takes is one allegation to drag you into a set of processes that can split up your family forever. It feels like the family courts can be used as a means of warfare."
"They need to see you"
Holding hearings at a distance when parents cannot be seen introduces still greater challenges. Patricia Bailey, who offered peer support to Elizabeth during an interview with the BBC about this report, says: "When you can see and hear everything in court, you can ask your barrister's advice when you're not sure about something. But on the phone, you've got no chance".
One parent was refused a video hearing and had to connect by telephone for the final hearing making care orders on her three children. She said, "They need to see you to remember you are a human being. It didn't feel like this!"
During a remote hearing parents cannot communicate privately with their barristers. A mother said: "When my barrister said I don't know about something, I know that if we were sat in court, I would have made a little squeak sound and put my hand up. Barristers are usually looking around to see; she would have looked around at me. None of that happens; you have no chance to either correct your barrister or challenge the local authority."
Screeching and constant feedback noise

Other parents cited technical problems or distracting noises in the background:
"My neighbour gave evidence. She only had a phone. … She struggled and I could see how nervous she was. She was asked about the papers but couldn't look at them on her phone."

"Online, with my ADHD, hard to understand if can't see faces. I was told to go on mute and it was like watching a TV show."

"I could hear a dog barking during my hearing."

"A lot of technical problems. It wasn't clear who was actually in the room. Some people didn't have headphones on, some had terrible back noise, there was a lot of screeching. I struggled to even focus on what was going on. I had to take breaks when there was the screeching noises."

"It was really hard because everything took so long because of the phones. People were coming in and out of the discussion. People couldn't hear. All this was very stress inducing. Not knowing exactly what's happening and who is speaking. How did they think it's OK that when the expert witness was speaking you couldn't hear some of the words he said? They were constantly having to repeat it. There was a constant feedback noise."
"They were laughing like the keystone cops"
Another concern is that court protocol tends not to be followed as closely in a remote hearing. The Guardian notes that the report "records instances of a mother self-harming during hearings, litigants appearing remotely in their pyjamas or while still in bed, and a judge taking a home delivery. […] One magistrate heard a case where a litigant was plastering." Parents say:
"All of the lawyers mistakenly phoned a bank. It sounds absurd, but then they all joked about that mistake. And I was thinking: 'this is my life! My children. You called the wrong number and now you are wasting fifteen minutes of the time that we have'."

"In person, the judge can control who speaks when, but online people keep butting in. My husband's barrister laughed at an awkward moment."

"My social worker was caught drinking tea on camera and got told off by the judge who said you wouldn't be drinking tea in the court room. She was so unprofessional."

"The judge said the local authority hadn't sent her the bundle [of court documentation]. They were laughing like the keystone cops or something. You are in there fighting for your kids and they are having a laugh."
Feeling there's no hope
Another parent spent three days connecting remotely for a hearing about one of her children. At the end, she said: "He [the judge] made his judgement and obviously I'm a complete mess … and I knew that I had to step out of that room and then pretend that I was OK for my two other children and obviously there was no support".
PFAN's submission to the report described the impact of the lack of support in remote hearings:
"Two parents made contact while in a very vulnerable state of mind. Both confessed that they were suicidal, and both felt there was no hope. Both parents had experienced remote hearings over the phone. These parents did not have any support after the hearings to help them process the information they received. The parents were not entirely clear on what had happened at the hearings. One parent felt they didn't know how to find out what had been written in the court order."
Taliah reflects: "Family court is meant to be part of a wider support system that helps resolve crises and provide solutions. But instead, families whose court case takes place over the phone feel even less supported and have less access to services that could help them. There seems to be a lot of rush in the court system now and families struggle to find the time to process the decisions that are affecting their custody of their children — their whole world. I think it's the loss of human contact that is making it so much harder for families to process things.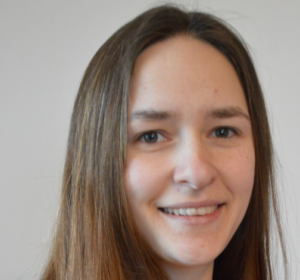 Above: Taliah Drayak
"There's an even greater gap in understanding. All the professionals have gone to court a thousand times before, but it may be the very first, and perhaps only, time for a parent. Family court needs to be more humane but over the phone, I'm not even sure it's possible to work more humanely. There's a big loss of confidence in the court system.
"Remote justice is also very confusing because occasionally a parent is allowed to be present in court, while in other cases everything takes place over the telephone. The difference feels arbitrary, which is even more disempowering and disheartening for parents who are not allowed in person. I'm really glad this survey was carried out and hope that it will lead to better practice. Whenever there are such big changes to the court system, they ought to check in this way. And I hope that in six months time there will be another consultation to see if they have done enough to improve things."
The BBC article about this report can be read here or listened to here. The contribution from the Parents, Families and Allies Network is here and this is the full report from the Nuffield Family Justice Observatory.
---
*Not her real name.