We're Hiring: Project Officer for Giving Poverty a Voice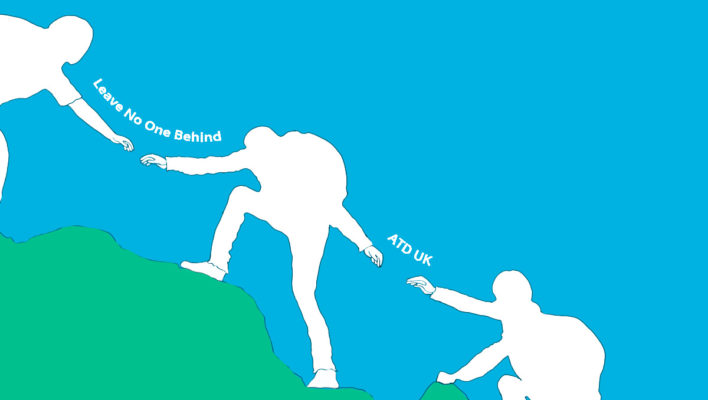 Job Title: Project Officer
Recruiter: ATD FOURTH WORLD UK
Website: https://atd-uk.org
Location: London (Central), London (Greater)
Salary: £11.05 per hour (London Living Wage)
Closing date: 01 09 2022
Industry: Charity, Poverty, Advocacy, Policy & Research, Human Rights
Job function: Project management, communications
Job level: Entry-level post
Hours: Full time (35 hours per week)
or Part time (22 hours per week, flexibility with working hours required)
Contract type: Three years, with a probationary period of six months
Workplace: 48 Addington Square, London SE5
About us
ATD Fourth World UK is a human rights-based anti-poverty organisation, dedicated to tackling inequality and promoting social justice in the UK. We have worked in partnership with people affected by poverty since 1962. Our efforts focus on supporting families and influencing policy through work at Frimhurst Family House and our National Centre in London. We are a member of the International Movement ATD Fourth World, a non-governmental organisation with consultative status at the United Nations, UNICEF, and the Council of Europe.
With our Giving Poverty a Voice programme, we strive to empower people with experience of poverty to express their views and offer solutions to the problems affecting their lives, while providing policy makers, academics and practitioners an invaluable insight into overcoming poverty from the bottom up.
About the opportunity
The post is ideally suited for a recent graduate or someone early on in their career who wants to apply their advocacy, communications, and project management skills to make an impact leading to system change in the UK.
As a project officer within ATD UK you will have the opportunity to further develop your skills and contribute to our endeavour to bring about meaningful change to end poverty. You will report to a small team of three people, and will be working on a regular basis with a larger group of people who have lived experience of poverty.
You will be specifically responsible for supporting the smooth running of our Giving Poverty a Voice programme: from liaising with lived-experience activists, to recording monitoring documentation, and co-facilitating events and meetings. To be successful in the role you will need strong organisational and presentation skills, as well as an ability to build strong relationships with our members and partners. We will expect you to help organise frequent meetings/events/activities, involving groups of different sizes, a variety of stakeholders, and various formats (in-person, virtual, and hybrid).
Another part of your role will be supporting our communication strategic plan. You must be familiar with and confident using a range of digital platforms. You will be tasked with updating and improving the reach of our website, social media, and newsletter.
Our vision and values underpin everything we do. To help you deliver the best communication possible, we will invite you to meet with various people from our community and partnerships who share our ethos. You will also get a chance to learn through experience. We will offer you the opportunity to participate in workshops, conference and other events we deliver in order to give you a taste of our work culture and philosophy.
We are looking for someone who…
Is passionate about putting a spotlight on people with lived experience of poverty to help them shine;

Has a strong concern about understanding the dimensions of poverty;

Can listen to others with empathy and respect;

Is comfortable both working as part of a team and taking initiatives individually;

Is well organised and has a keen eye for details;

Is motivated to work for social justice and build a better society.
Other requirements:
Ability to occasionally work from home, as required.

Flexibility to travel to other parts of the UK, as required.

Commitment to the aims and objectives of ATD Fourth World.

Willingness to undertake such other duties as may be reasonably required of this post.
The job description and person specification can be downloaded here: 2022-07-11-GPAVJobDescription.
How to apply
If you are interested in applying for this role, please send us a CV and cover letter to atd@atd-uk.org.
The cover letter should outline your interest and suitability for the post with reference to the job description and person specification. Based on the CV and cover letters, we will shortlist candidates for an interview.
The deadline for applications is Thursday, 1st September.
Interviews will be held in person between 12th and 23rd September, in London.
The successful candidate can expect to be contacted by 27th September.
Diversity and Equality Statement
ATD Fourth World is committed to eliminating discrimination and encouraging diversity among our staff, volunteers and members. Our aim is that everyone feels respected and able to give their best. We recognise and value people's differences and will assist them to use their talents to reach their full potential. We comply with all UK laws governing non-discrimination in the work place. Our Equality and Diversity policy is available on request.