Goodbye Bob Holman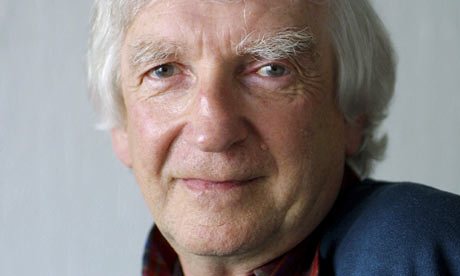 We, at ATD Fourth World, have been deeply saddened by news of the death of Bob Holman. Bob was more than an anti-poverty campaigner, he was a true champion for human rights.
The first time I met Bob was just after he had given a keynote speech on the reality of people living with poverty and social exclusion. I was so affected by his words that I was determined to talk to him, queuing behind a cluster of people all asking questions. When I finally got to speak I just said, "You don't know me but it was as though you did and you were speaking for me and my children. Thank you. " Bob leant forward and gave me a hug. He looked at my name badge and saw that I was a delegate from ATD Fourth World, "I know ATD," he said and promptly invited me to visit him in Glasgow next time I was in Scotland.
In fact I did get the chance, with others, to visit Bob twice, both times there was a knock at the door and it was a person in crisis. Bob and his wife, Annette, took all of this as normal
and, for them, it was. When Bob gave up his university professorship to travel the path that his Christian beliefs led him on, he happily found himself living among poor and disadvantaged families, ever at their service and giving them a voice that poverty had stifled. It was this commitment that made Bob a friend of ATD Fourth World, who shared that commitment to keeping the poorest at the heart of the fight against poverty. His long association with ATD Fourth World was a much needed validation and support. Bob was an unassuming man but one with determination that poor families would not be abandoned, that their knowledge and resilience would be recognised.
Bob's passing is a blow to all who knew him and must be especially so for those he lived among and fought for so passionately. Our thoughts and prayers go to his wife, Annette, children and grandchildren. Bob's work is not done, it continues through the many whom he has inspired, empowered and helped to find their own voice.
​
By Mo Roberts