World Day for Overcoming Poverty
World Day for Overcoming Poverty
On 17 October 1987, ATD Fourth World initiated the World Day for Overcoming Poverty focused on Joseph Wresinski's message:
"Wherever men and women are condemned to live in poverty, human rights are violated.
To come together to ensure that these rights be respected is our solemn duty."
The day is an opportunity for people living in poverty to speak out about their lives and struggles and to invite others to join them in overcoming poverty. In the words of one participant:
"It's our day. We can say what we have in our hearts without shame, without embarrassment."
Five years later, the United Nations recognised 17 October as the International Day for the Eradication of Poverty and called on all nations to renew their commitment to fighting poverty.
Latest news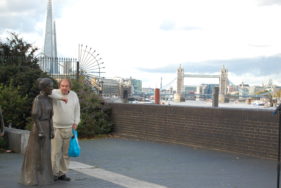 On 19 October 2019, the World Day for Overcoming Poverty was observed in Bermondsey (London) near the above statue of (…) Read more →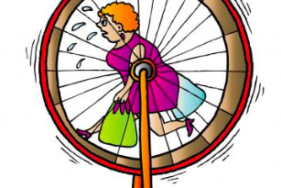 This blog is a guest post from a friend of ATD Fourth World. Hi. My name is Hazel, and I (…) Read more →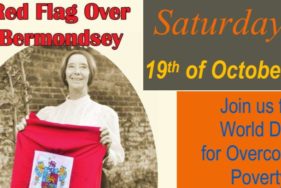 To mark the World Day for Overcoming Poverty, please join us at 12:30 at the Bermondsey Wall East (SE16 4NB) (…) Read more →