Frimhurst Family House
Frimhurst Family House has a unique history of offering vulnerable families respite from poverty, discrimination and social exclusion.
At ATD Fourth World we know the devastating impact poverty has on family life over the long term. Through our residential programme at Frimhurst we promote the well-being of the whole family by providing a safe environment to build confidence, make new friends, learn new skills and create happy memories.
Frimhurst gives adults, children and young people living below the poverty line the chance to enjoy family holidays, take part in social events, explore their creativity, find their voice and get involved in ATD Fourth World's work.
Set in nine acres of wooded parkland beside the Basingstoke Canal in Surrey, Frimhurst is a Victorian manor house with wheelchair access and superb facilities including a computer room, library, games room, art studio, nursery, community garden, professional kitchen, outdoor playgrounds and four self-contained flats.
Frimhurst is supported by volunteers who help us with our activities as well as with office administration, fundraising, maintenance of the house and grounds and our community garden. Our facilities are available for hire and are used regularly by community groups, and local charities.
THE FRIMHURST COMMUNITY
The Frimhurst Community brings together individuals from different backgrounds and local non-profit organisations in a shared belief that discrimination and disadvantage should be challenged, that everyone has the right to dignity and respect and that every individual should have the chance to reach their full potential.
Frimhurst provides a place where these beliefs are made real in a safe and welcoming environment.
Together the community promote Frimhurst as a unique resource for the local community.
 Our partners at Frimhurst:
Frimhurst Enterprises is a community interest company dedicated to offering adults with learning disabilities a chance to develop independence and work related skills.  Frimhurst Enterprises clean and prepare Frimhurst Family House, its grounds and facilities for hires, events and regular activities. In addition they offer catering services and help to run Frimhurst's Community Garden.
Mustard Seed Autism Trust is a small local charity that offers a holistic approach in dealing with the complex needs of families living with autism. Mustard Seed run the majority of their activities at Frimhurst ranging from parenting courses to occupational therapy to a sibling support group.
For more information, contact:
Frimhurst Family House
Guildford Road
Frimley Green,
Surrey GU16 6NU
tel: 01252 835489
email: contact@atdfrimhurst.co.uk
Read More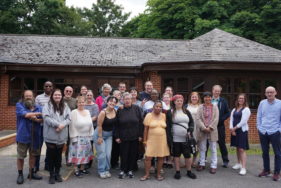 Considering that ATD Fourth World is not a traditional service provider, a collaborative approach is part of our ethos. The (…) Read more →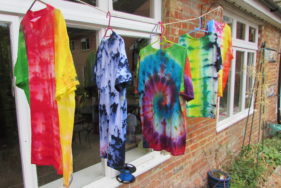 Together in Dignity, our family support programme, is designed to offer vulnerable families different types of support in order to (…) Read more →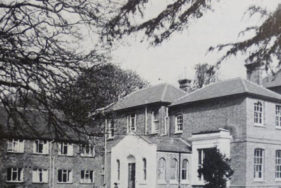 In 1957, Frimhurst opened as a residential centre for those then considered to be "problem families". In the economic boom (…) Read more →