Volunteering with ATD
There are many opportunities for volunteering within ATD Fourth World, both working directly with families or supporting those who do. These opportunities vary widely and are tailored according to availability, background, wishes and skills. So, whether you want to share your talents, work with others or support our events, you can get involved.
Residential volunteering opportunities focused on supporting our projects and campaigns arise at regular intervals throughout the year. These residential volunteering opportunities, based at the National Centre in London or at Frimhurst Family House in Surrey, are based on a minimum three month full-time volunteering commitment. Accommodation, work-related travel expenses and basic living expenses are provided.
In the words of Charlie Spring, "My time volunteering with  ATD Fourth World has been a time of true learning and growth. Every day brings new and varied tasks, and it is highly motivating to work in an organisation that allows individuals to work according to their individual skills and interests. My role has involved creating, researching, discussing, evaluating, planning, writing, travelling, protesting and building relationships… I have been inspired by the demands for change from those experiencing poverty, their passion and knowledge about the realities of inequality in the UK today and by trying to enable them to speak truth to those in power about the experience and subjectivity of joblessness and exclusion. It is not just work but an opportunity to share, communicate and learn from those around me." To learn more, please contact atd@atd-uk.org.
Zia Maxwell, a student at the University of Manchester, did a voluntary internship with ATD Fourth World for six months (...)
Read more →
Latest news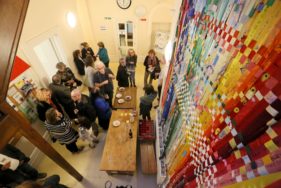 Above: The atrium of Frimhurst Family House. In 1987-1990, Brian and Michelle Holman were part of ATD Fourth World's International (…) Read more →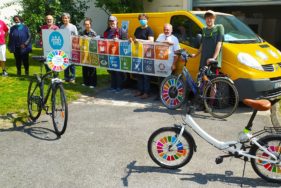 Zia Maxwell, a student at the University of Manchester, did a voluntary internship with ATD Fourth World for six months (…) Read more →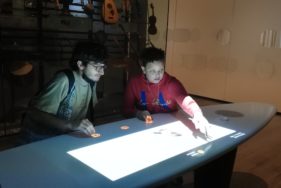 Above: Eliott, at left, during a well-being outing to the Horniman Museum. In June-August 2021, Eliott Sistac volunteered full-time with (…) Read more →