Reaching the Hardest to Reach: Instinct and Gut Reactions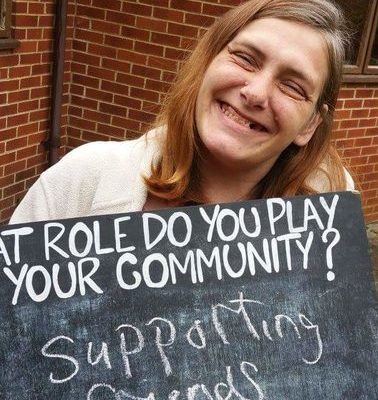 By Tammy, activist with lived experience of poverty
Our capacity-building residential workshop on outreach came about due to all the work that ATD Fourth World does with people living in poverty. We all wanted to know of different ways to reach out to the "missing people": like shy ones or really isolated people, and how we could reach them.
So members of ATD Fourth World in different countries started their own meetings to find out different ways people were using to reach people in their own communities. Then they came together to share their ways of reaching out to others.
In the UK, after a first meeting in 2015, we came together again to do a second meeting this year and ask questions and give our answers. It is always nice when we spend time together and get to know new people and their views. It is our chance to come together to discuss what we had all been doing over the year and how it was going and where we were taking it.
The first question was, "Where do you meet isolated people?" Some of the ideas we got were: trains and buses, school playgrounds, at the doctors, churches, day centres, shopping, mother-and-baby groups, and many others. We looked at people that we had met and how we had helped them. There was one story of a lady who was in the park with all her bags and her child and had nowhere to live, as she had walked out of a domestic violence relationship. One of the participants sat with her and talked to her because she noticed that she was in need. And she got her the help that she needed and took her for something to eat and a coffee. A lot of us go on instinct and gut reactions. We can tell when people need help and will go out of their way to help them.
We also asked the question: "Have you faced any challenges when trying to reach out to excluded people?" And we found that, despite the challenges of having abuse and the stress of helping other people, we were still willing to go out there and find the excluded and isolated people, which is what the outreach programme was hoping to achieve.
When we looked at where we wanted to take our work on outreach, we found that we still wanted to do more but that we needed to support ourselves as well due to the severity of the cases that we were helping. If we aren't careful, we will be stressing out because we are taking on other people's problems as our own. We found that even just having someone at the other end of the phone to go to, whether it is to ask questions of what roads to take to be able to give help to others, or even just to chat about things, was one of the main things that we needed to carry on reaching out to others. That's why it is good that we are doing outreach with ATD Fourth World as they are in a position to help us to succeed.