Until the Sky Turns Silver: A Social Justice Novel
Until the Sky Turns Silver is a novel that offers a behind-the-scenes look at the lives of people preparing for the World Day for Overcoming Poverty and shows how it influences their lives. In June 2019, the book was named a finalist in the Next Generation Indie Book Awards.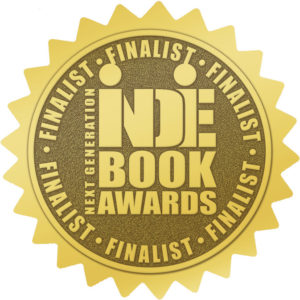 In New York City, Jean Stallings, Marie-Elisabeth Ayassamy, and Diana Skelton spent several years collaborating with people in poverty to prepare commemorations for this day at the United Nations. They drew on these experiences to create a work of fiction that tells the story of a 19-year-old woman living in poverty who is asked to speak on October 17 at the United Nations. In an Afterword to the novel, Jean explains why this matters:
"On October 17, you get to hear people put all those feelings of hurt and despair aside and to say, 'I am somebody.' It is very important. It gives a sense of dignity. One young lady I know, Zena, lived in shelters. She lost a son and carried on. She's gone through so many things. But she had no high school diploma. The teachers in her children's school would tell her to help her children with their homework. She said to to them, 'What about us parents? We want to get an education too.' Those teachers listened to her and started classes for parents. And Zena today has a high school diploma. I think that a lot of her courage and the empowerment she had to confront teachers came from the many years that she was able to speak out to ambassadors on October 17."
While some of the characters in Until the Sky Turns Silver live in deep poverty, other characters are diplomats at the United Nations. The authors wanted to explore how people of very different backgrounds can get to know and understand each other through the World Day for Overcoming Poverty. A large gulf separates these characters, and it can be very challenging for them to bridge that gap. One of the book's reviewers, Janet Nelson, is the former Deputy Director of UNICEF's Partnership Office in Geneva. She said:
"Through the engaging dialogues in this book — dialogues that ring true to me as a former UNICEF staff person who spent time in New York — we are able to listen to new voices, to discover the reality of other peoples' lives. We are able to follow the fears, the tensions, the misunderstandings, and the new respect that resulted — for most — from the genuine encounters made possible through the work of ATD Fourth World. A book that surprisingly is a page-turner!"
Lucy Mushita, author of Chinongwa, also reviewed the book, saying:
"Until the Sky Turns Silver opens a window into the day-to-day preoccupations of those of us who have had the misfortune of falling into the throes of poverty and/or exclusion. But it is also heart-warming to read about Tanita and her community as they give each other a hand, cook together, laugh together, and struggle to write a speech that they hope will get their message through to the intimidating United Nations ambassadors on the 17th of October. And it is intriguing to see whether Blandine, one of the UN officials, will change her attitude as she gets to know 'the poor' as individuals. Another character, Ahmed, travels from Tanzania to New York where he is surprised to discover that American laws can prevent offering shelter to someone not authorised to live in a housing project. I must admit that as a Zimbabwean, even though I have lived in Europe, the USA, and Australia for more than thirty years, I still find it baffling that instead of keeping families together as part of a social network, social services have a tendency to separate families. The sometimes patronising attitude adopted by officials towards the less fortunate is beautifully summed up when one character in this book says, 'There's a difference between academic knowledge and intelligence.'"
Finally, Donald Lee, president of the International Committee for October 17, commented:
"The authors' engaging story-telling provides an honest, revealing and, at times, critical observation of current social attitudes to poverty, the daily indignities and discrimination endured by people in poverty, and the challenges faced by people who work alongside them. Joseph Wresinski's original call to action in 1987, which inspired the United Nations to declare October 17 as its International Day, stressed the importance of all people coming together to fight poverty, and to defend the dignity and human rights of people living in poverty. This universal message that poverty is not inevitable slowly emerges as the unfolding narrative propels the story's characters — diplomat, technocrat, academic, volunteers, and people living in poverty alike — toward the October 17 event and personal change."
Until the Sky Turns Silver can be ordered via Amazon.co.uk. Royalties will benefit ATD Fourth World. To watch a video about Until the Sky Turns Silver, please click here.