Spring Family Day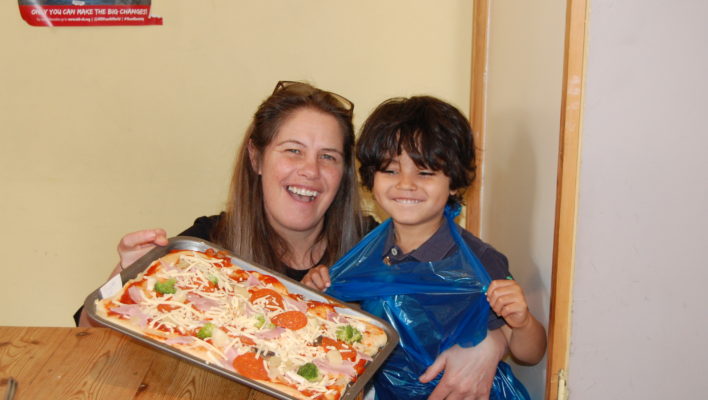 On 27 May 2019, five families gathered at the ATD Fourth World house in Addington Square, London, for a day packed with fun: painting, arts and crafts, outdoor games, and a mouth-watering pizza-making workshop.
The hand-made dough and fresh toppings were prepared in advance so that each family could take a turn to prepare their own lunch. Cheese and ham were far more popular than mushrooms and aubergines! Then the pizzas were put in the oven and finally everyone ate together in the courtyard.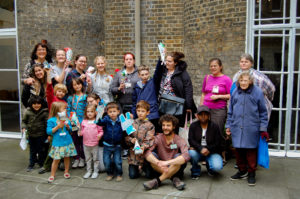 Meanwhile many games took place. For one workshop, paper and markers were used to design cones for an alternative menu of fish and chips. Everybody let their imagination go wild before enjoying chips from the cones they had decorated.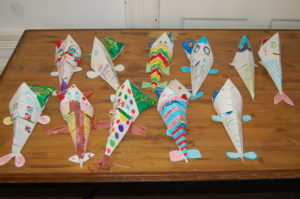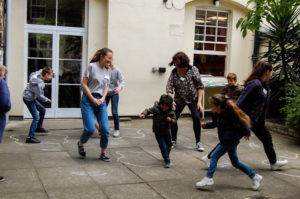 One of the mothers present enjoyed the pizza-making so much that a week later she went to Asda, bought some pizza bases and other ingredients and the whole family made their own pizza at home. This was a first for all of them!
It was a day brimming with a  joyful atmosphere.
.