Londoners Are Invited: Saturday 19 October 2019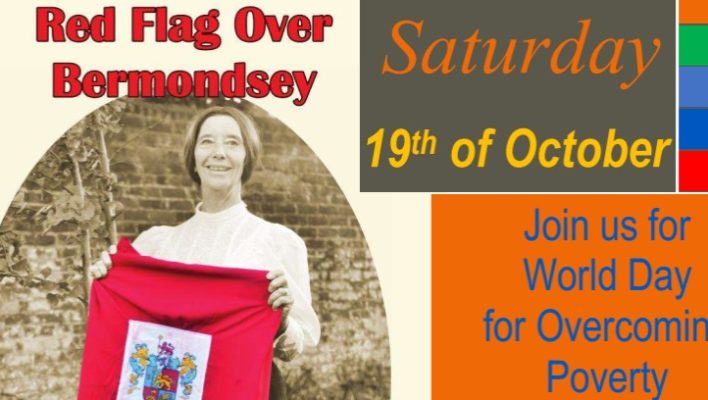 To mark the World Day for Overcoming Poverty, please join us at 12:30 at the Bermondsey Wall East (SE16 4NB) to hear "Let Me Tell You" messages from people living in poverty and a musical performance by Victoire Rambosson. Victoire belongs to "Take Justice to Heart", a charity at the Lycée Charles de Gaulle which has been working with ATD Fourth World for 31 years now.
At 2 pm, we will leave Bermondsey and walk together to 48 Addington Square (SE5 7LB) arriving at 3 pm to watch a special performance by the Journeymen Theatre, inspired by the story of social reformer and anti-poverty campaigner, Ada Salter.
To RSVP or to learn more, please contact atd@atd-uk.org.