New books by friends of ATD: 'The Shame Game' and 'Good Economics for Hard Times'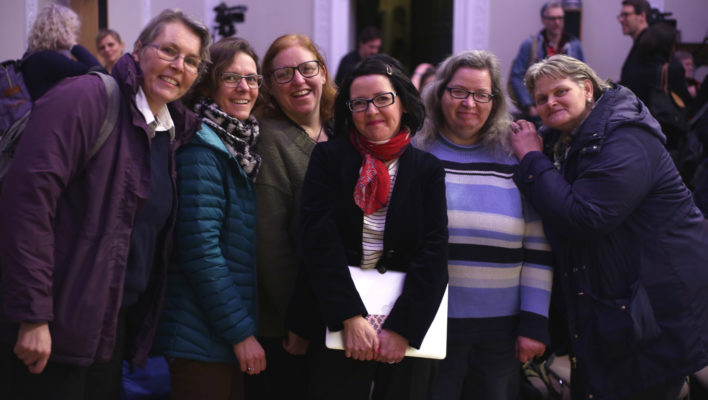 Above: Author Mary O'Hara is centre, wearing a red scarf, during her book launch at the Royal Society of the Arts.
On 27 February 2020, Mary O'Hara launched her new publication The Shame Game: Overturning the Toxic Poverty Narrative. To conclude the event, Mary played an audio recording of the late Moraene Roberts, of ATD Fourth World's National Coordination Team.
The recording was from an interview Mary did of Moraene in 2019 when she was researching an article on mental health and poverty.
Mary also cited ATD Fourth World's work in this excerpt from her book, published in the Guardian, and has created a page about ATD Fourth World on her website, Project Twist-It. The Shame Game is available here.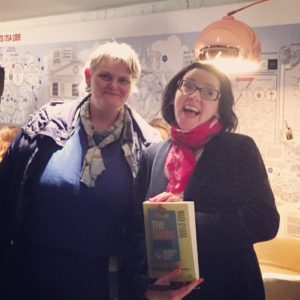 Another new book to highlight work by ATD Fourth World is Good Economics for Hard Times, by Abhijit V. Banerjee and Esther Duflo. In an excerpt from the book adapted for Time Magazine, "We Can Help Poor People by Treating Them With Respect", they explain why they have come to value ATD's approach of "putting dignity first".