Friendship Action for Children: Send a Messenger Bird!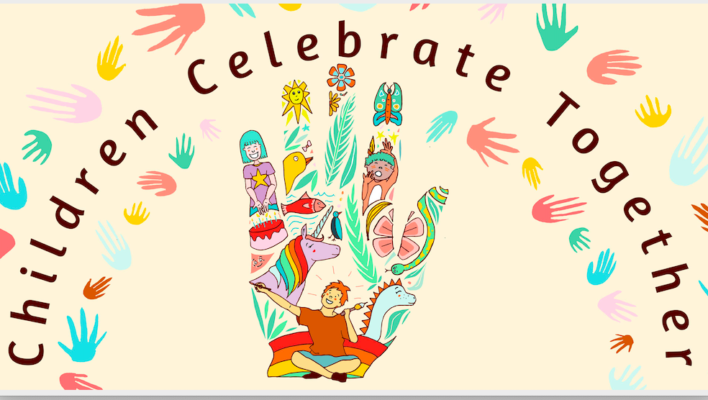 – Above artwork © by Cecile Wintrebert
ATD Fourth World is part of a worldwide, child-led movement called Tapori. Its motto is: "We want all children to have the same chances".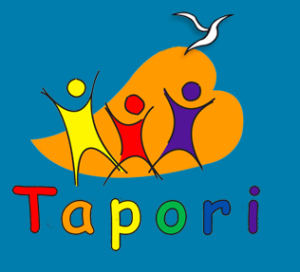 Around the world, children are experiencing lockdown. This is why Tapori invites them to create Messenger Birds describing their experiences and their hopes for the future. In the April Tapori newsletter, you can see messages from Hannah (age 10) in the Philippines, Zakaria (age 8) in France, Tresor (age 9) in Burundi, and others.
Here in the UK, children from our family network have begun decorating messenger birds, like this one sent by Mackenzie, age 5.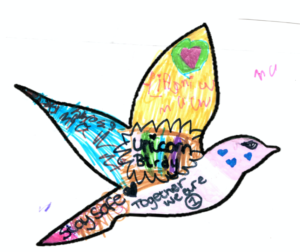 Jasmine, age 10, wrote to Tapori to say how important it is that children help each other stand up to bullying: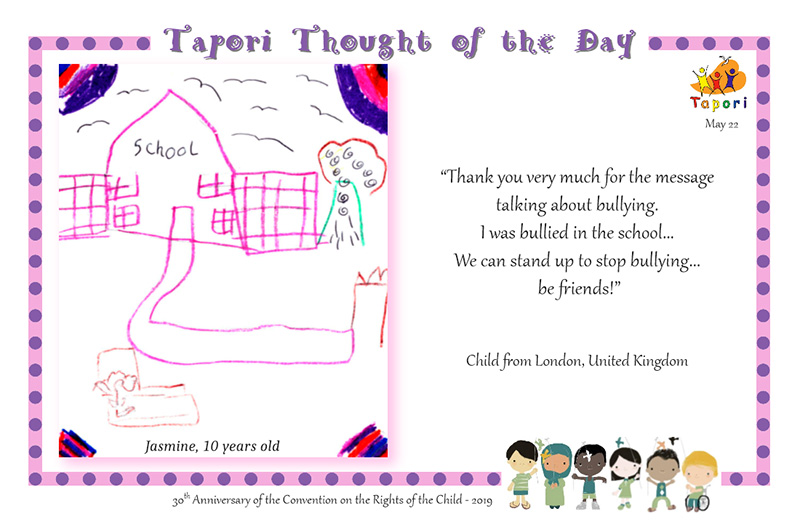 Please click here for a worksheet showing how children can take part.
The End Child Poverty Coalition
Because ATD Fourth World is part of this coalition, the coalition is joining in the Tapori campaign. A video on their website demonstrates how to cut out the bird. To help promote the campaign, you can follow @EndChildPoverty and @ATDFourthWorld on Twitter.
Children can mail their bird to:
Tapori c/o ATD Fourth World
48 Addington Square
London SE5 7LB
This way, they will get a written reply and their bird will become part of a collective work of art combining all the birds.
In addition, the End Child Poverty Coalition has created activity packs. Designed with Tapori and a team at Leeds University, the packs include a range of simple ideas for families to do together. They invite children and young people to express how lockdown affects them and what they hope for in the future.
Please let us know at atd@atd-uk.org if you know a child or family who you think may want to take part.