Big thanks to the Farnham Area Detectorists!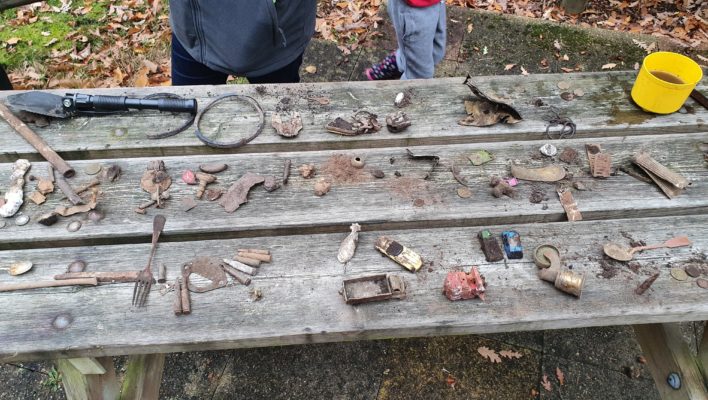 At the start of November, the peace and quiet of a Sunday morning was shattered by the beeps of metal detectors and the thud of small spades on earth as Farnham and District Metal Detecting Club came to Frimhurst Family House.
The group came to scour different areas of the Frimhurst grounds. Some of the more interesting finds included a child's Victorian gold ring, old pennies, silver spoons and forks, spent bullet casings and a number of Dinky toy cars.
According to Eric Knibbs, who accompanied the group on the day, "They thoroughly enjoyed themselves and are looking forward to coming back.
"I learned a lot, like how it takes three sweeps to find anything worthwhile. Or that finding one coin is good luck but two coins is a treasure trove that by law has to be reported to the coroner.
"For me, one of the more interesting finds of the day was an old musket ball. You discover a lot about the past. It's a chance to unearth history."
The event raised over £250 to benefit ATD Fourth World and there are plans for the group to come back before Christmas to see what more they can find.