Taking stock of realities to inform leadership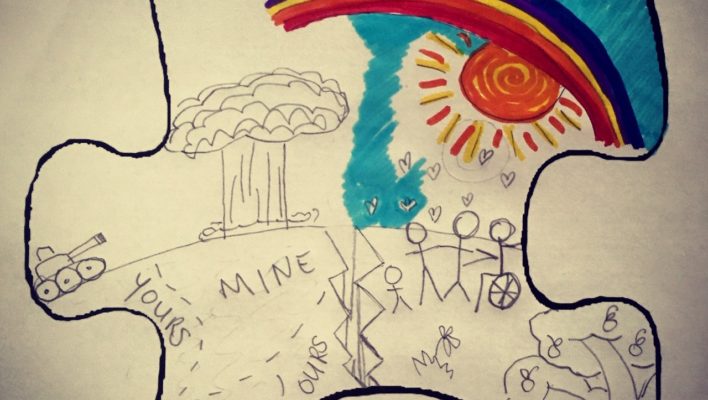 Above: a drawing by activist Bea Roberts shows the dangers and hopes she sees in the current situation.
---
In 2021, a new International Leadership Team will take the helm of ATD Fourth World. In preparation for this step, our teams around the world have been questioning people in poverty and friends and allies of ATD in order to understand together the opportunities and the dangers for people in poverty during the current pandemic. Below are some excerpts from the UK contribution to this work.
"With the pandemic, I've stayed a lot at home and my world has become very small. It has shrunk. I'm someone who loves to do things, and meet up. But with the pandemic, I don't want to leave the house because everybody I live with has very vulnerable health. I'm very protective of them. Covid-19 has minimised everybody's world to what is at the core, what is the most important. […] We'll have to rethink our way of doing things. How do we continue as a Movement of people coming together if people can't come together?"
– Bea Roberts
"Vulnerable people on zero-hour contracts are facing horrible choices: get paid and risk your health, or don't get paid."
– activists from Poverty2Solutions
"So many people are losing their job; shops are closing; and if it continues our world will look like a ghost town."
– Georgina Simmonds
Surreal and daunting
"The lock-down was very surreal, almost a dream verging on a nightmare. All the regular routines of attending psycho-therapy and soup kitchens etc. came to an abrupt close. It was daunting; I felt isolated. After two weeks I suddenly embraced the peacefulness and I could hear the birds sing."
– Paul Yarrow
"One of my hobbies is sitting in a café to do people-watching. With the pandemic, you couldn't sit there, and they started serving coffee in paper cups. It was the same coffee, but it tasted horrible."
– Eric Knibbs
"Having children at home all the time made you worry about money and if you have enough food at home because as they don't have anything to do, they ate all the time. […] We had to get used to being around each other all the time, so everything anyone else did became a bit annoying. And we didn't agree if we all should use a mask outside or not. These new issues related to the coronavirus brought some conflicts into our family."
– Jennifer Gray
Widening inequalities and technological barriers
"The pandemic has widened educational inequalities. Children who are not very good at school and who don't get help from their parents will go back to school with a bigger disadvantage than this time last year. This will have an impact on their future."
– Caroline Bloomfield
"The pandemic gave us a glimpse of the future world where we realise how much we can do online. But what will happen to physical meetings? ATD is all about people coming together. Technologies can put barriers for people who are not connected, or who are not that comfortable with them."
– Patrick Daniels
"I see a lot of young people talking about human rights following Black Lives Matter (BLM), and this links in to conversations around poverty as well. Our community meeting around BLM was probably the most powerful one we had. When the BLM protests happened, it felt like a very important time to stop and listen to people's stories. We had a discussion with different women we knew who had come to Scotland seeking asylum. They said they wanted to talk to the whole community. The fact that it was online meant they talked one after the other, without interruption while the others listened on mute. These women really felt the power of their own voice."
– Elaine Downie
"We can show a lot of solidarity, for example by putting on a mask and doing something for others. At the same time it's a new world where we can see others as a danger. It's stressful."
– Jérôme Kirchner
Concerns for the environment, polarisation, and collective responsibility
"One of my concerns is that the environmental crisis is going to be forgotten. I thought there would be some opportunities to make changes in the way we are doing things, but actually I don't think these opportunities will be taken. We are rushing back to the way we were doing things before, and it wasn't working."
– Kate Evans
"Our societies can be faced with a lot of questions and information that can end up being both polarising and divisive. With ATD Fourth World as a global movement, we need to listen, to understand, and to bring people together so no one is left behind and no one's voice is forgotten or left out."
– Corrinna Bain
"On the hopeful side, I wonder if there might be more of a consensus about the need for a fairer society. During lock-down, I felt a sense of collectivity. People were trying to deal with the situation together. The pandemic shows us that it is possible; there is a sense of collective responsibility, even if dormant."
– Tom Croft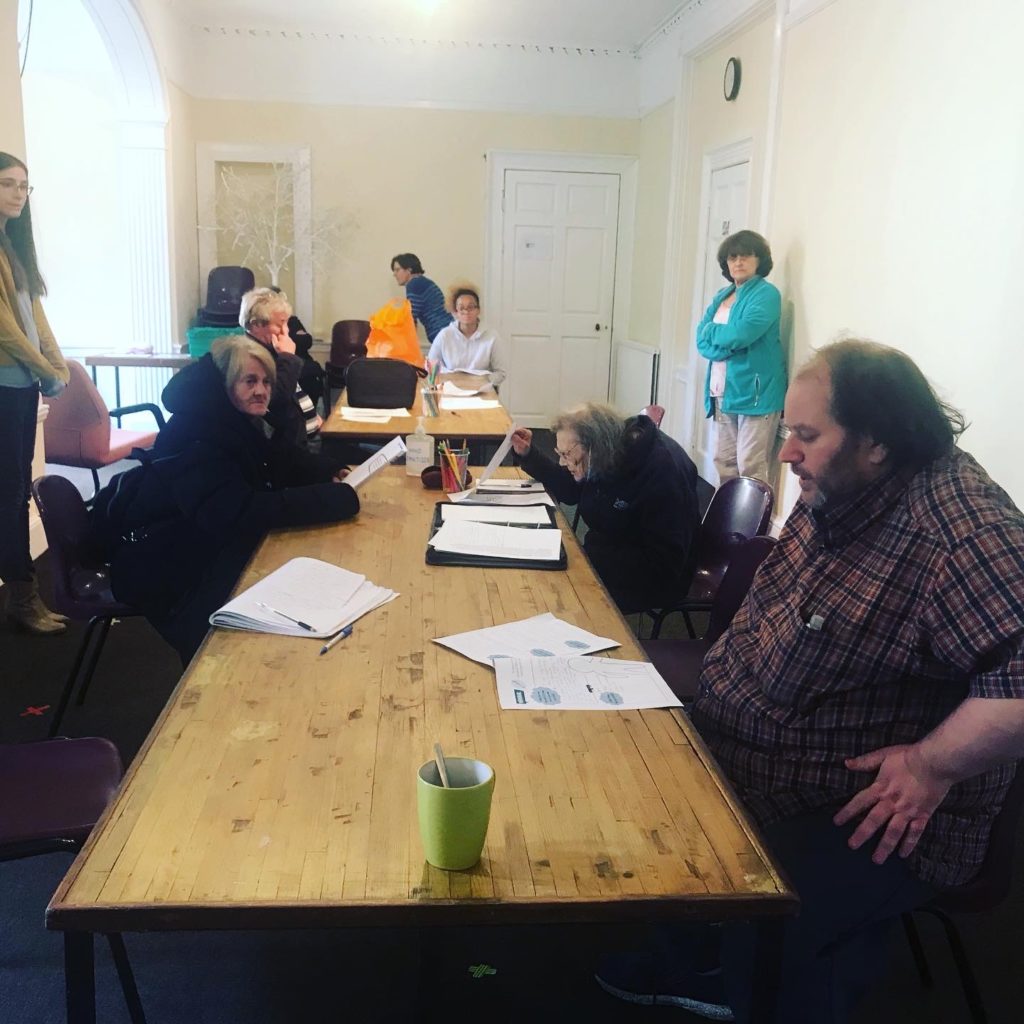 As part of these consultations, in June 2020, members of ATD Fourth World across Europe designed puzzle pieces. Below, those in Poland display theirs.