New book – 'Social Work: Past, Present, and Future'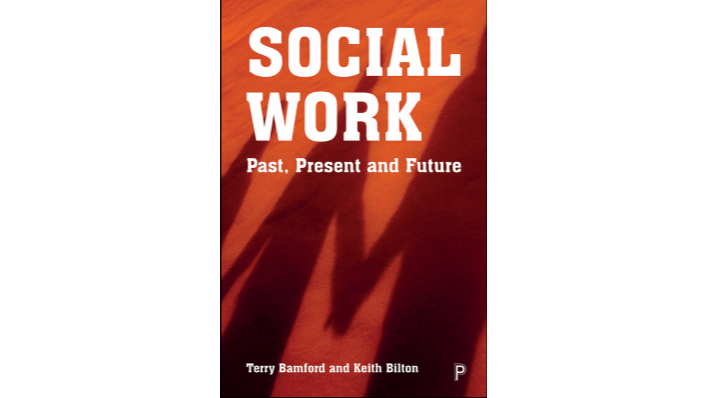 Although the impetus for this collection of chapters* is the 50th anniversary of the formation of the British Association of Social Workers, neither its editors or contributors (declaration of interest: I am a chapter contributor) set out to create a social work hagiography. Rather, the rationale for the book was to chart key developments in the different social work areas over the previous half century and, through a process of reflection on 'highs and lows', to identify both current challenges and better ways forward.
The chapters cover the contested terrain of social work policy and practice ranging through topics which include organisational change; regulation; education; the role of scandal; co-production; and international influences.
Readers must judge for themselves to what extent the issues identified in the chapters reflect their own knowledge and experience, whether as people using or delivering social work services. The authors are all social workers or social work academics, and this set of identities inevitably poses a major constraint in accurately reflecting the ambiguous nature of social work.
I guess, as a contributor, I 'd say in response to this very reasonable critique, that while we all tried to be as accurate and honest as possible, that ultimate judgement has to be a matter for those who are experts by experience, including ATD Fourth World colleagues.
The chapter authors set out to show how, in their respective topic-areas, social work policy has been the subject of more and less progressive central government values over the previous fifty years. Of course, statutory and administrative imperatives continue to have great power over social work, but as the book's messages also acknowledge, ultimately policy is implemented by individual social workers. It is to be hoped that at least some of the ideas and issues highlighted in the book might be of help to the new, as well as current generation of social workers. Their courage and commitment, as Omar demonstrates , reflects the survival of progressive values:
"I can't stress enough how important it is for the narrative of social workers to be empowered to service users is as everything a social worker does means nothing unless the people we work with are happy."
– Omar Mohamed, (social work student, Coventry University) replying to Tammy Mayes, Twitter 17/7/2020
---
ATD ally Jane Tunstill is the Making Research Count (MRC) Children's Adviser at King's College London, an Emeritus Professor of Social Work at Royal Holloway, London University, and a member of the Association of Professors of Social Work.
---
*Social Work: Past, Present and Future is edited by Terry Bamford & Keith Bilton. Policy Press 2020. Available here. The book launch can be seen here.