Sending you Christmas wishes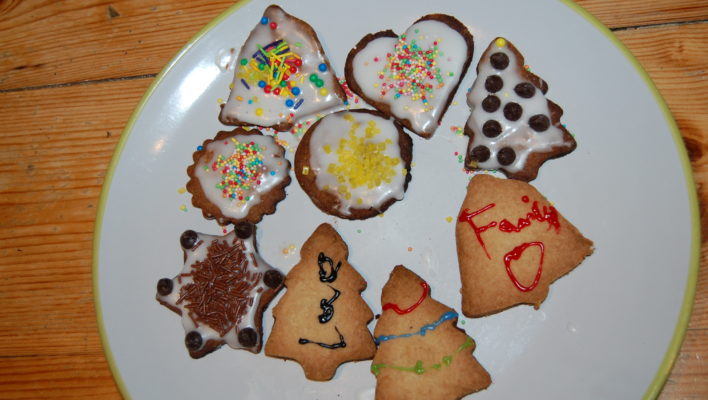 In November and December 2021, ATD's London centre, Addington Square, was infused with Christmas spirit. A series of festive workshops were proposed to small groups of adults and children. As soon as you came through the door, your nose was filled with mouth-watering smells emanating from the kitchen and your ears were full of festive music echoing from the living room. One parent said:
'Susana [an ATD core-worker] always plays music. It's good because it gets you in the mood to participate.'
Decoration making, biscuits baking, board games, colouring… There were lots of activities to choose from!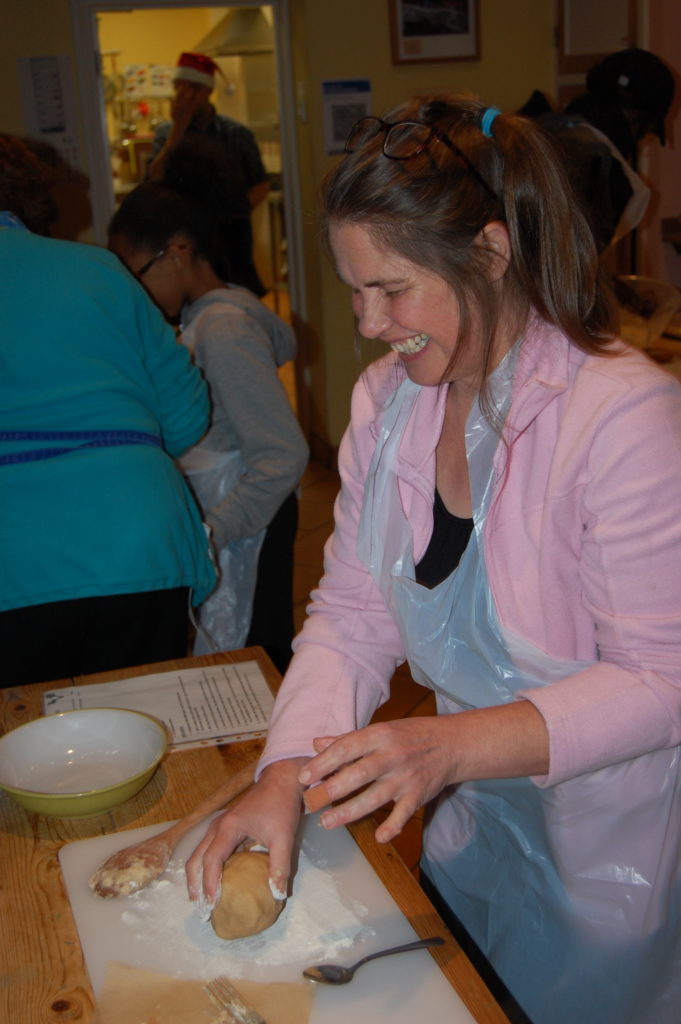 After the fun, then came a special meal!
While the workshops were in full swing, a little elf was working hard in the kitchen. He concocted a traditional full Christmas dinner, which was very much appreciated.
'The Christmas dinner was fab,' we heard.
Nothing was missing, not even the (in)famous Brussel sprouts!
A mural of hope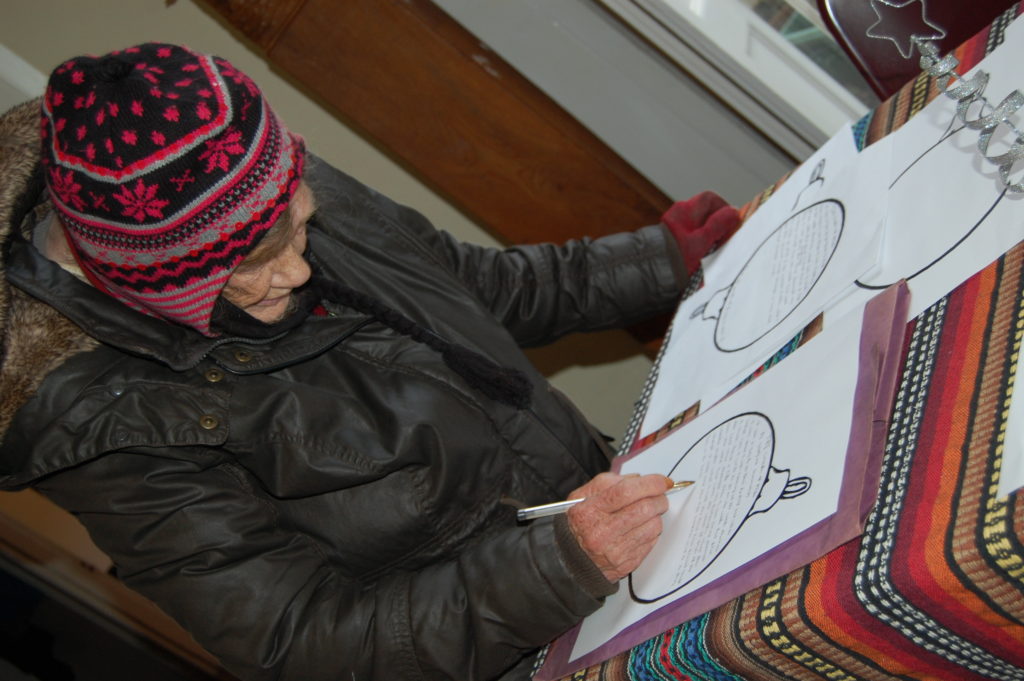 'My wish for 2022 is for all people to live in peace and harmony with each other free from poverty and everything bad in this world.'
These merry afternoons were not only an opportunity to be creative, but also a chance for people to share a festive time with others, to (re)build their network and, perhaps, to make new friends. One grandmother says:
'One lady came with her daughter. It was nice to see a new friendly face. My grandson baked cookies with his mum, and she baked with her mother,'
Some participants even had the surprise to see long-lost acquaintances.
These workshops  were also a time of celebration and sharing, when, adults and children were encouraged to write their messages of hope for the world in bauble-shaped pieces of paper. Before leaving, they were invited to stick their baubles on the wall, thereby creating a well-wishing mural that grew as more groups were contributing to it. But not to worry, they didn't go home empty-handed. Everyone took away their beautifully glazed home-made biscuits. That is, if they hadn't eaten them all already!
Wishes for 2022

I wish for health and kindness, understanding and support for all those suffering. Love for those who need some.