Cedar House construction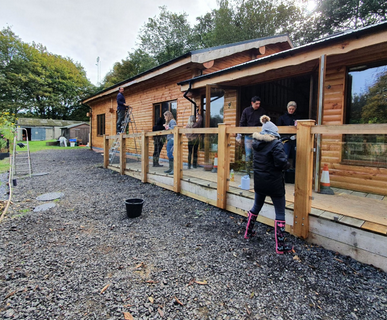 On the property of Frimhurst Family House, we have long used Cedar House to host volunteers helping out with well-being stays. Because it had become dilapidated, a replacement structure was being built when the pandemic began. Although this project had to be suspended during the lockdowns, in August 2021 we were able to launch the community-build stage of the Cedar House construction.
Throughout the month of August, young people and adults were invited to help lay floors, fix the internal cladding, and paint. These volunteers worked alongside trained professionals to lay insulation and sub-flooring.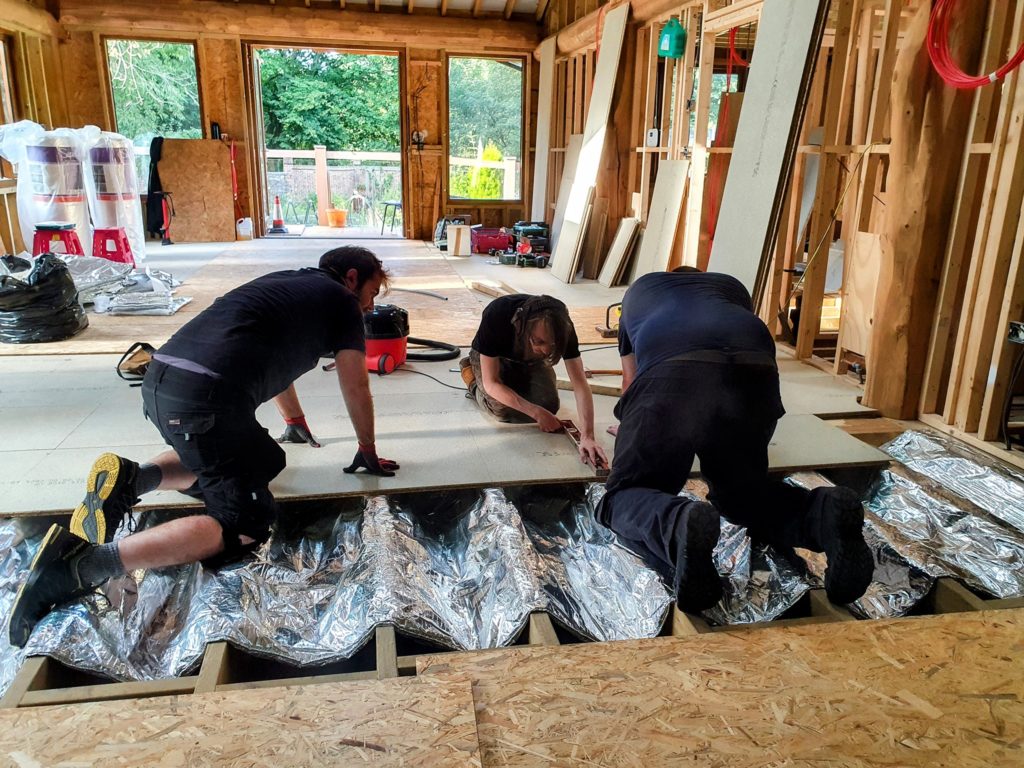 One volunteer said that doing this manual labour taught him to be more flexible and to approach new and unfamiliar tasks with less apprehension:
"I feel like the more I work with ATD the more I understand the benefit of manual labour and the reward that comes with it."
Hands-on opportunity
Three-day community build projects were also organised at Cedar House in October and December, when project participants helped professionals to finish the treatment of the exterior of the building.
Jon W., the lead tradesperson responsible for the project writes:
"Since the Summer of 2021, I have been privileged to be part of a special building project that is known as Skill Sharing. The project is one of many of ATD Fourth World's projects with disadvantaged families that provides a hands-on opportunity for knowledge, skills and experience to be shared and developed in a safe environment.
"To date (1st December 2021), the Skill Share team laid and fixed an impressive 100 square metres of insulated sub-flooring over the course of 13 days, in compliance with building regulations, and to a high quality and zero-accident standard.
"I have been impressed by the team's can-do motivated spirit, physical graft, and willingness to learn, and have a go at floor laying, which is a key part of a building's structure.
"Subfloor laying involves repetitive lifting of large flooring boards of material, lots of measuring and bubble level checking, and using portable power tools to machine-cut precise measurements of material to cover a designated area. In our case we have been fixing boards with a powered nail gun, and are using high spec foil insulation membrane laid beneath, to ensure our floor and building provide the best value and level of insulation possible on completion.
"My thanks go to all participants who have been part of the Skill Share team thus far. I look forward to updating you on the team's progress in 2022. Keep up the great work, and never stop trying and learning!"