The International Day of Families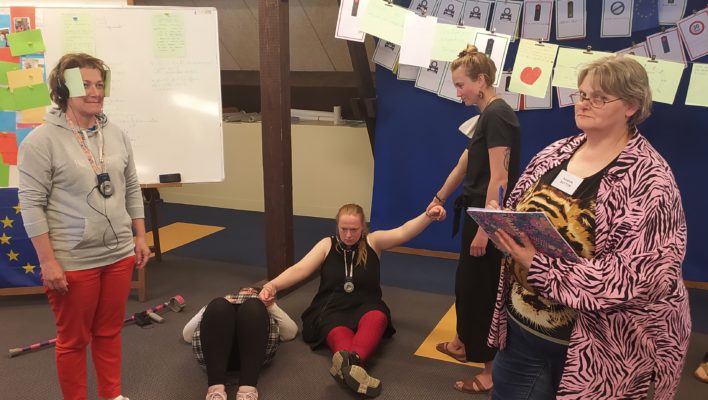 To mark the International Day of Families, on 13-15 May 2022, parents with lived experience of poverty from across Europe gathered at the international centre of ATD Fourth World in France. The purpose of the event was to begin collaboration internationally on addressing the impact of poverty on the right to family life.
Above, during a theatre exercise, activists from the UK and Switzerland mimed social workers with blinders and clipboards ignoring the struggles of a family in poverty.
The participants from the UK were: Patricia Bailey, Amanda Button, Taliah Drayak, Tammy Mayes, and Jane Tunstill, supported by Gwennaelle Horlait and Diana Skelton.
Above and below: Murals painted by Guendouz Bensidhoum, of ATD's International Volunteer Corps entitled, "These Lives About Which I Don't Want to Be Silent Anymore".