Remembering Elizabeth II, Queen of the United Kingdom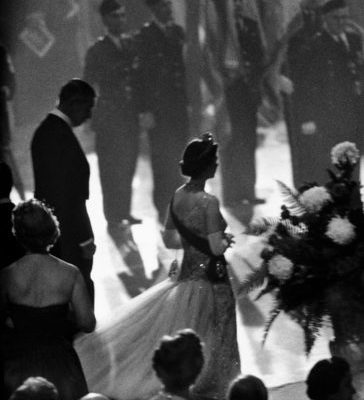 – Above, Elizabeth II in 1957, which was also the year ATD Fourth World was founded. Photo from Tortoise Media.
Her Majesty Queen Elizabeth's death on 8 September 2022 marks the end of an era. Most of the world's population was born during the seven decades of her sovereignty. In fact, this was also the case for ATD Fourth World, which was founded in 1957, five years after Elizabeth's ascension to the throne.
A few of ATD's activists who live in poverty said of her death:
"It's a great loss to our country because she reigned for over 70 years."

"She really loved her children and grandchildren. And she and her husband were always there for each other."

"We all have our different associations with the queen — some loved her while some thought she was a robot — but the country is upset now. No sovereign has lasted as long as her. When you see videos of her laughing, you know that she was a human being like you and me."
Now as King Charles III begins his reign, we would like to offer condolences to him and his family. Thinking of his longstanding commitment to awareness of environmental issues, we hope that his concerns might also grow to encompass a people-friendly and earth-centred economic vision like the one promoted by ATD Fourth World internationally.