Richard Pier, remembered with a smile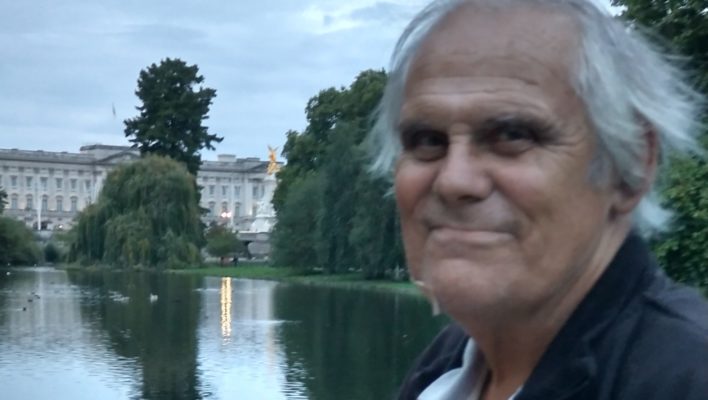 We received the sad news that long-time ATD member Richard Pier passed away suddenly on Thursday 16 March. At the time, Richard was enjoying a short stay at the home of his nephew and family who also lived in the area of East London where Richard was based. Richard, a proud and dedicated family man, spoke of how his family links had grown especially closer in the past six months as the health of his older sister, his nephew's mother, began to deteriorate. During her long spell in hospital he had visited his sister every day, and ensured her dog was cared for too.
Richard, always with a smile and kind words to bring a smile to the face of others, was always ready to give a helping hand when needed. We remember well how Richard and his late wife Janet were both known in their neighbourhood for their long term personal commitment to a charitable project for homeless people in the Barking area. After Janet passed away just over a year ago, Richard dedicated himself to help out every week at a community food bank project run by his local church where he really enjoyed the practical organising needed and also the welcoming of the different people who accessed the service.
This link tells the story of Richard and Janet's charitable work through their own words https://www.atd-fourthworld.org/we-cant-turn-our-backs-on-them/
Richard's health had not been good during the past year but he always loved being on the go and finding temporary work when he could, especially his love of gardening. He really enjoyed being outdoors. Several photos were taken during a walk last September with Richard in St James Park, London, which we share with you.
If you would like to send messages of condolence to Richard's family, these can be sent by post to ATD Fourth World, 48 Addington Square, London, SE5 7LB or through the ATD email atd@atd-uk.org
We will then pass these messages onto Richard's daughter Jackie, her partner Barry, their son Joshua and Richard's nephew Mark and his family.
Jackie has set up a Go Fund Me page, donations are being collected in memory of Richard to help pay for funeral expenses. The link to the page is: https://www.gofundme.com/f/richard-pier 
We miss you Richard and will always remember your smile.