Youth session in France: International learning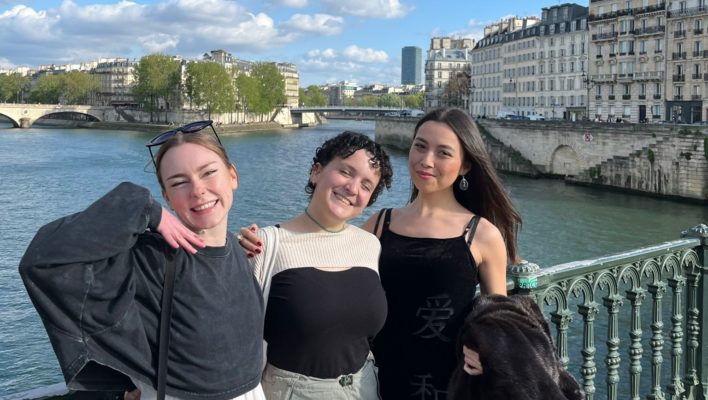 By  Sophie Rhys, Eva Carrillo Roas, and Caitlin Sibthorpe
On the 1st of May, the streets were full in the heart of Paris as protests broke out and unity for workers solidified. It was amid these Labour Day demonstrations that we three young members of ATD UK's core team travelled from London to Paris to meet other young people working in ATD teams across Europe, as well as to learn about the organisation from an international perspective. 
While many bank holiday tourists gathered to see the Eiffel Tower twinkle, the first activity on the bucket list for us young ladies was to visit the commemorative stone in the Trocadero Human Rights Plaza. On the 17th of October 1987, Joseph Wresinski, founder of ATD Fourth World, unveiled this stone in front of 100,000 people from a wide diversity of backgrounds. The strong message engraved on the stone ends with the words: 
"WHEREVER MEN AND WOMEN ARE CONDEMNED TO LIVE IN EXTREME POVERTY, HUMAN RIGHTS ARE VIOLATED.  TO COME TOGETHER TO ENSURE THAT THESE RIGHTS BE RESPECTED IS OUR SOLEMN DUTY."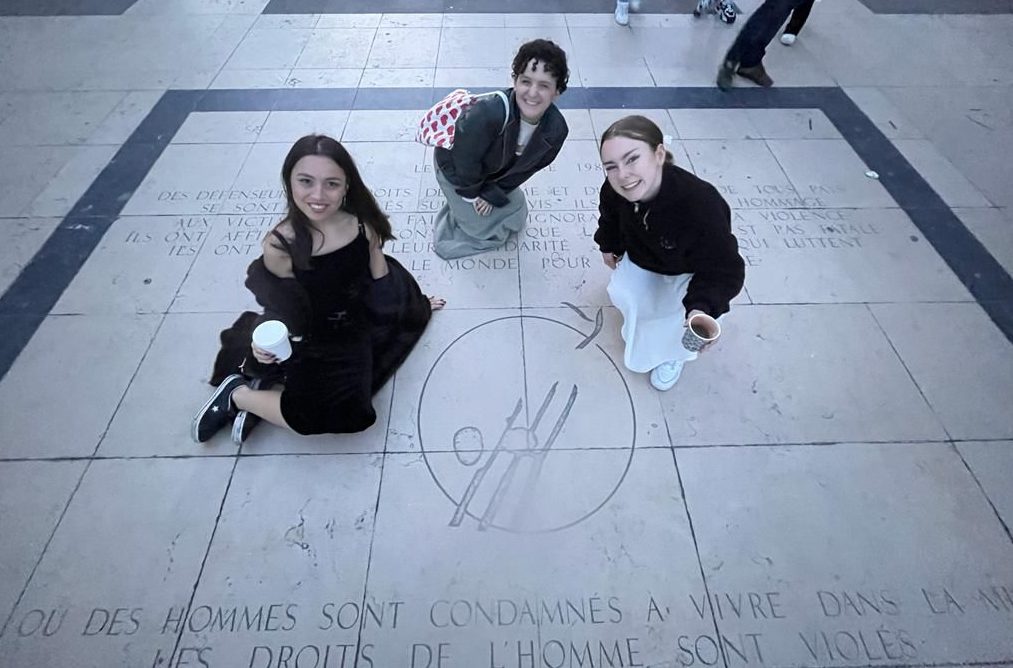 Merging ideas and team-building
At ATD, relationships are something we spend a lot of time nurturing – not only with activists and families living in poverty, but also within our teams, nationally and internationally. This is why ATD hosts a series of residentials for new team members to gather for a week together in one of our international centre buildings situated in Pierrelaye, a commuting town thirty minutes northwest of Paris. We believe that this team-building allows for cross-country team relations, amounting to better communications, a support system among ATD members, and a positive work environment, overall. 
Facilitated by Vanessa Joos from ATD Belgium with support from Robyn Vogel and Marjorie Orcullo, this particular group included; three members of the UK team (that's us: Caitlin, Sophie and Eva); two members of the Belgian team, Paul Tiedtke and Pauline Depagne; Isabell Munsberg from Luxembourg; and Eve Le Roux from the European team.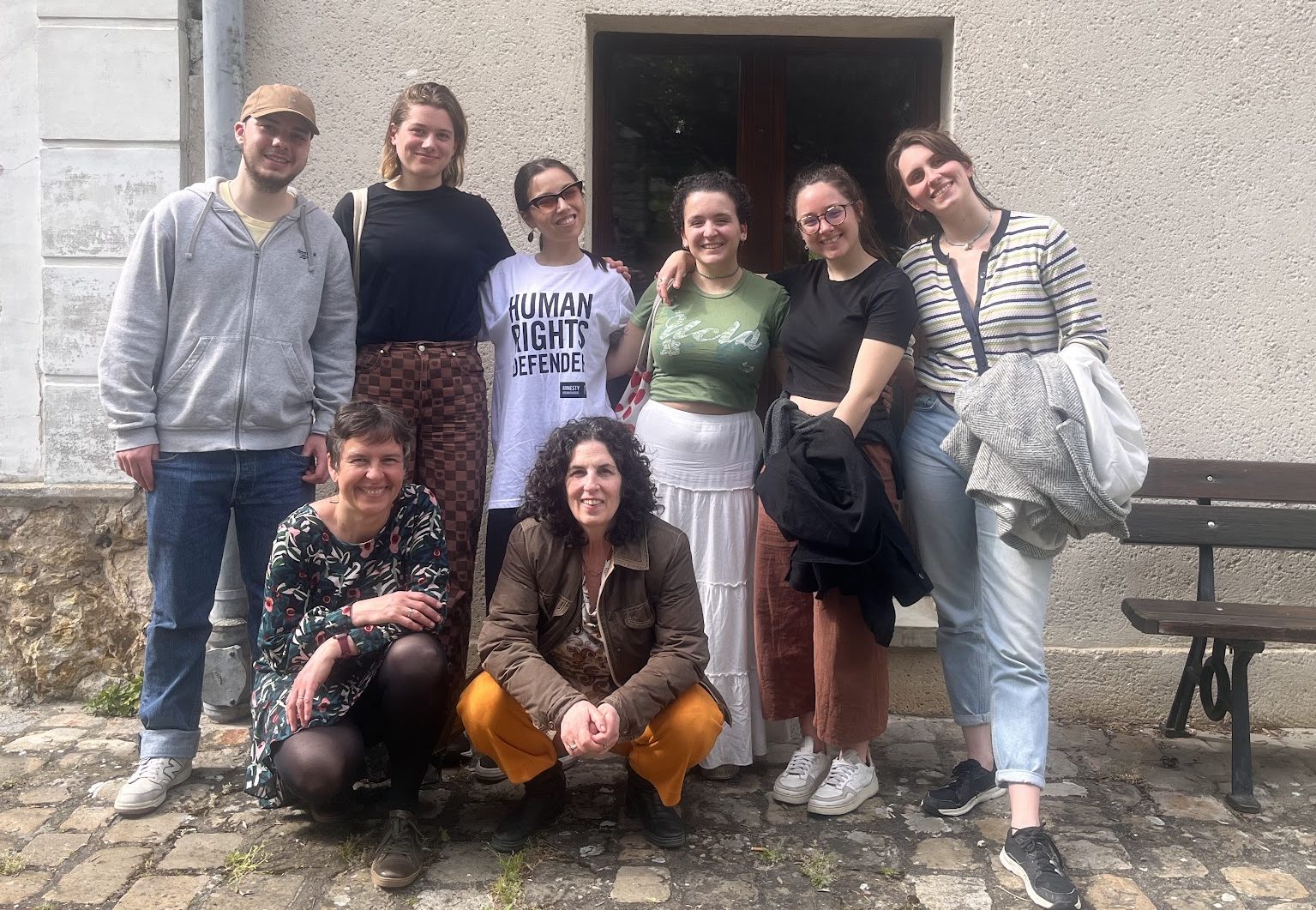 Throughout the trip, several activities were put in place for the group to get to know each other. The first of the many was a Tree of Life exercise. We sat around the table mapping out our past, present, and future, using different colours to create our own visual metaphors. Each part of the trees we drew conveyed an element of our lives. Drawing the trees and presenting them to the group enabled us to get to know each other on a deeper level. It also allowed us to explore and cultivate what we hope for from the future, on a personal level but also thinking for wider society. 
Getting to know ATD international
Apart from having time to build relationships, we also had the chance to learn about the international side of ATD Fourth World. It was a privilege to see and stay in the international centre. Seeing those beautiful buildings that hold so many memories and an important history was a gift. Hearing from those who have lived through this history was even more rewarding.
I believe everyone has the same feeling when visiting the Joseph Wresinski Archives and Research Centre for the first time: admiration. It proved  impressive and emotive to discover files that stretch for kilometres and kilometres along with an extensive catalogue describing all the archives stored here. I was very struck by the way one ATD Volunteer Corps member explained why this archive centre exists.
She said that, throughout time, society has always archived and saved "important" pieces of history so that we can have a recollection of it. People living in poverty tend to be excluded from this history and forgotten.
Therefore, through this archive ATD tries to preserve the experiences and lives of those who have lived in poverty so that history will in fact remember them.
I believe that was a beautiful way to put it; and that has made me even more passionate about my work amplifying the voices of those who live in poverty.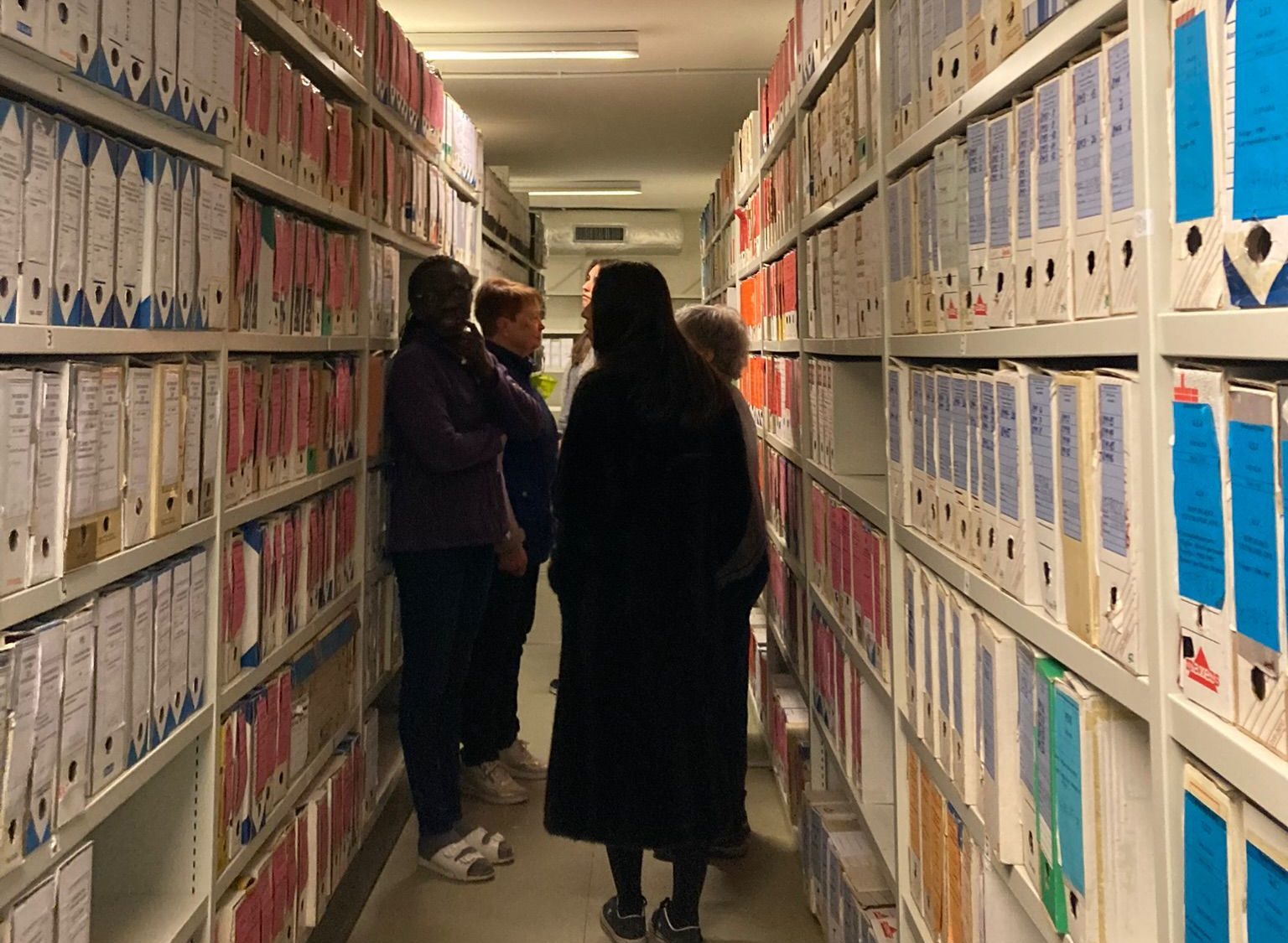 Room for creativity
We also got the chance to visit the international centre in Méry-sur-Oise. The beautiful scenery made me think I was in a rom-com filmed in the south of France for a second! One of my favourite things about this visit was getting the chance to see all the artwork and mosaics created by people living in poverty, some decades ago, all exhibited in the surrounding nature.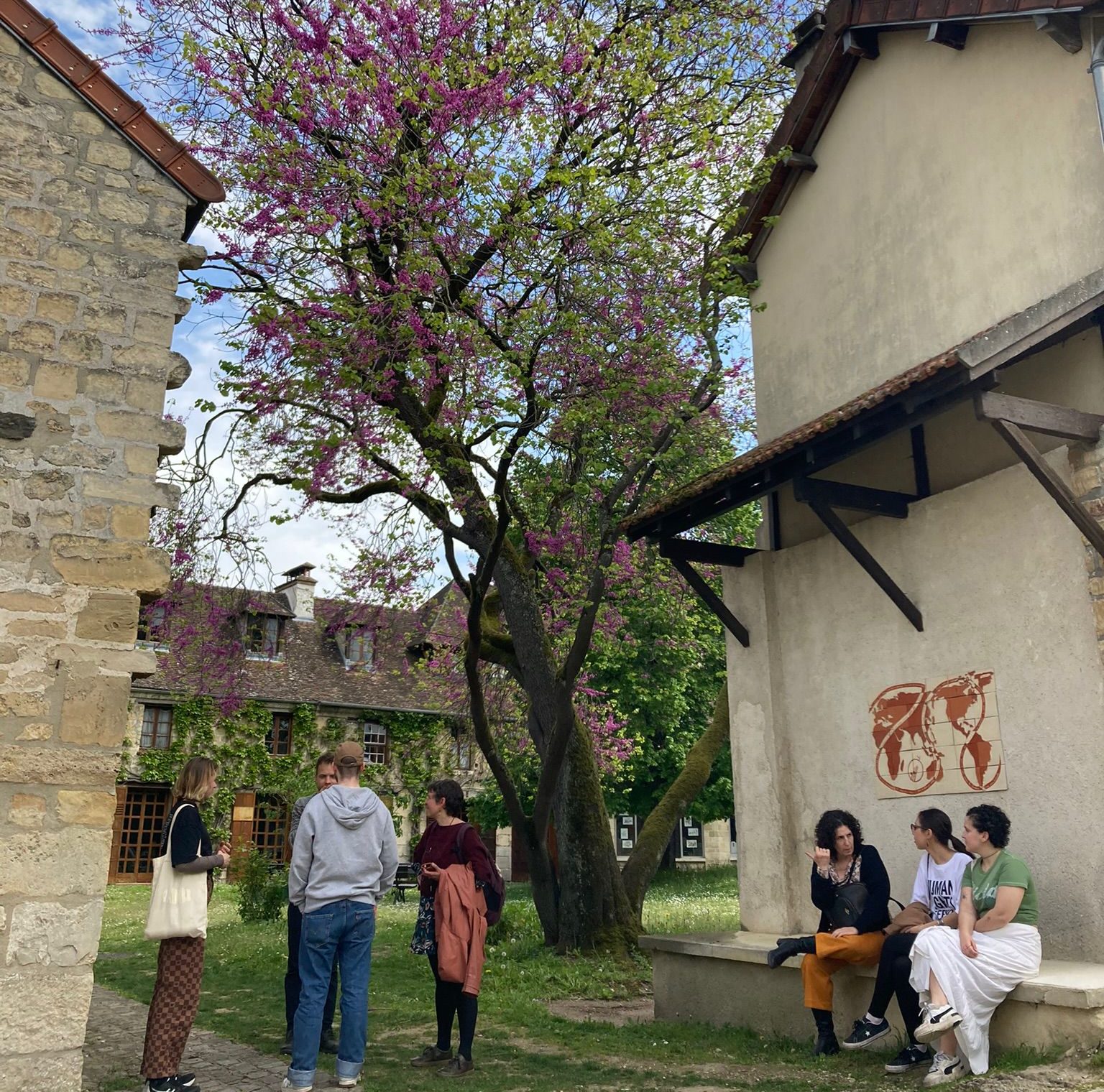 Throughout our whole week full of visits, we met different members of ATD's Volunteer Corps, each of them of different nationalities, backstories and experiences. This made me realise how diverse ATD Fourth World really is. No matter who you are, what your beliefs are, or who you love, ATD is open to all.  Furthermore, I also realised how many different roles there are at ATD and how flexible and different our missions can be. You can be a painter, a writer, a project officer, but then the next year you can be a chef, a teacher, a community manager, all inside ATD. I believe this is such a refreshing way of looking at the workplace, leaving room for creativity and flexibility and minimising burn out and work monotony.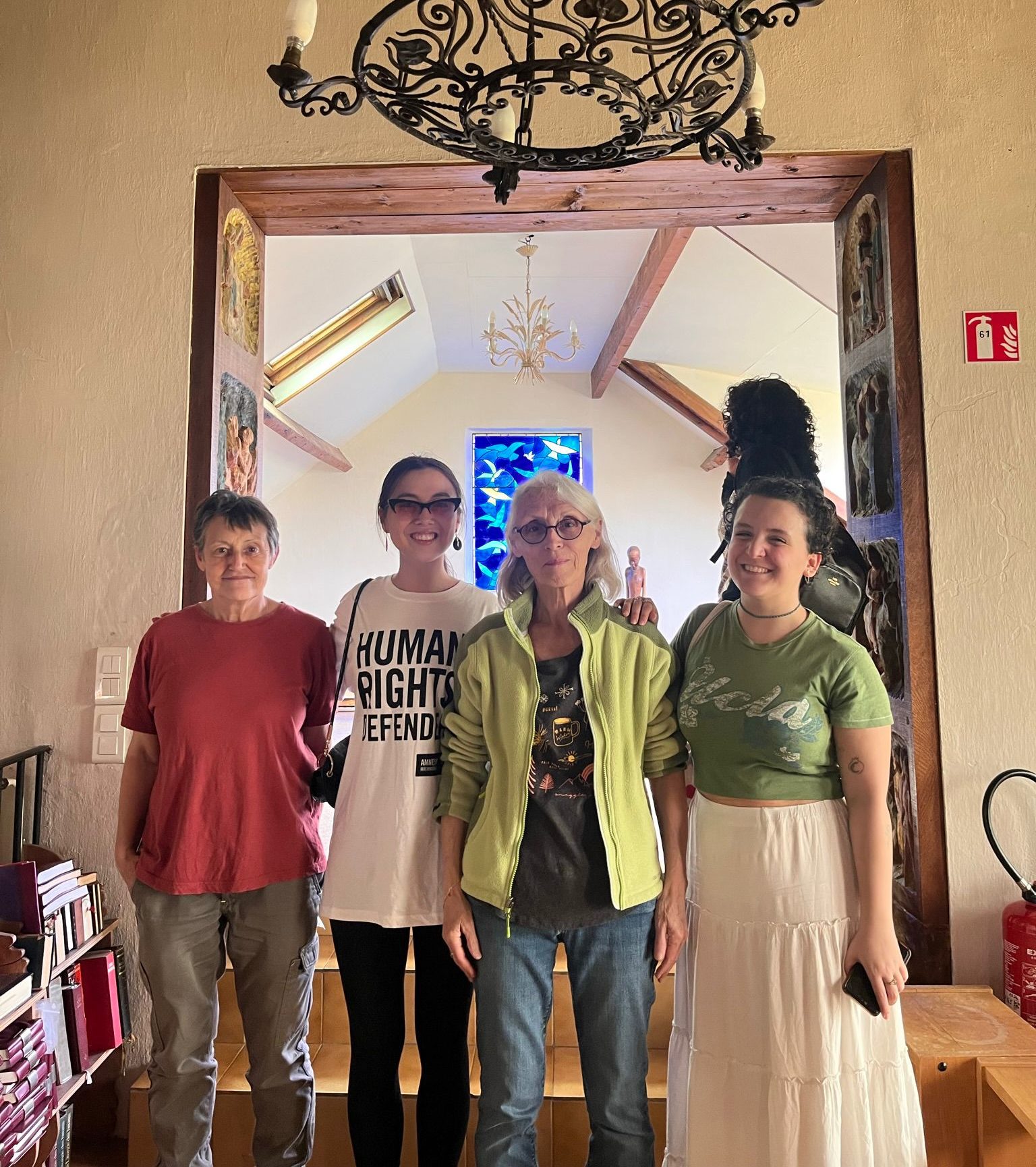 Youth perspectives on making sense of ATD
The trip also provided an opportunity for us to explore and discuss a variety of topics with other young people who are part of ATD: from stories of the trajectories of our lives that caused us to all to be there, in Pierrelaye, at that precise moment in time; to broader discussions about the nature of this organisation.
Upon our arrival in Pierrelaye – after warm introductions and a river of tea and coffees – we all sat down together and developed a series of pertinent questions to discuss over the course of our stay. The beauty of it was that each unique perspective opened up a new line of questioning. Every morning thereafter, we dedicated several hours to the full exploration of one question or theme.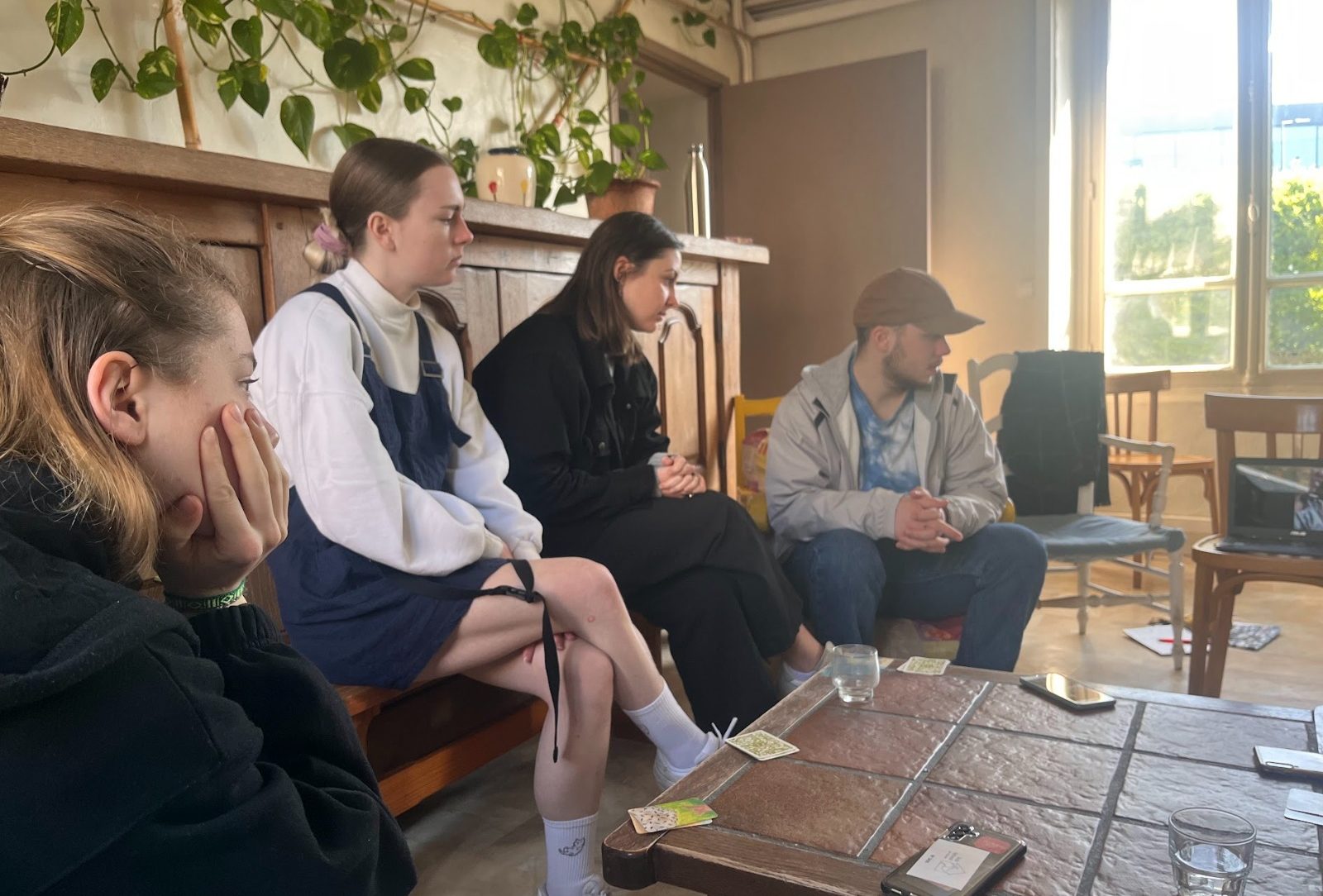 To what extent is ATD political, given the nature of our subject matter where we often deal with public policy and how it relates to poverty? How does ATD avoid being partisan? In our line of work, are there benefits to not being 'professionals' (as in being trained social workers, or psychologists)? Are there cons? Sitting beneath swaying trees in the crisp, yet sunny, breeze of the French countryside, we explored the ether of these questions.
An uncommon approach
To sit beside a cohort of bright, fiercely passionate, inquisitive, and reflective souls was more than a treat. And to bear witness to the creation of such intensely creative ideas and solutions that each individual shared with the group was a privilege.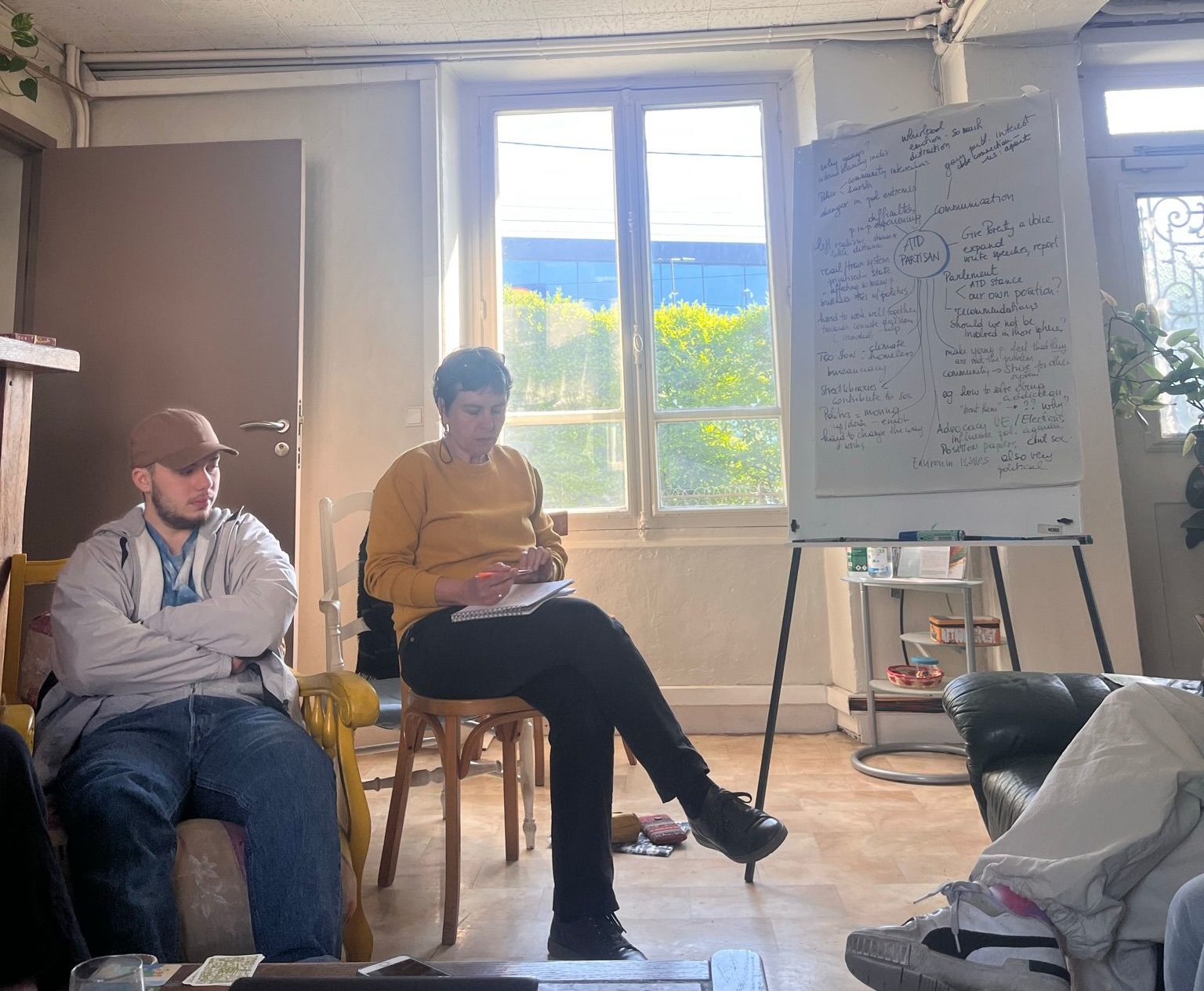 To be listened to, respected, and have your knowledge and experiences immediately taken on board by not just your peers but also those in more senior positions to yourself is not always a common occurrence in the workplace. We think the fact that this was our experience in Pierrelaye (and also our home team in London!) is a testament to our organisation, and speaks to the approach internalised by ATD in how we interact not just with each other – within our teams – but also with the people living in poverty we work beside. It reflects an inherent respect for the knowledge that a myriad of different perspectives can carry alongside a transformational leadership where all have the power to contribute to change.