The Power of Creativity — A photo exhibition by people in poverty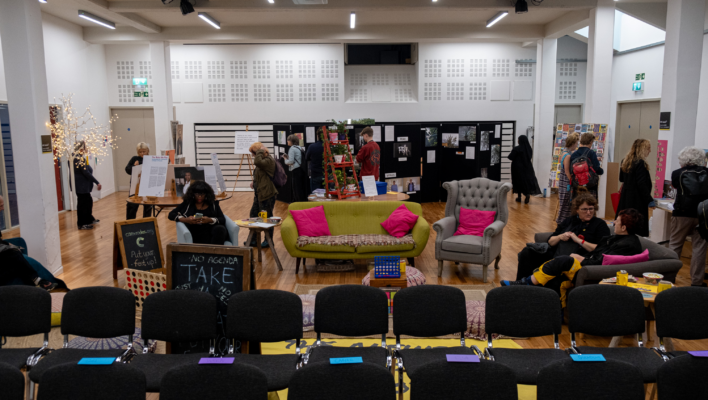 In recent years, the art of photography has evolved to become a day-to-day practice. Everyone has phones or cameras, right? But we tend to forget that this 'simple' act can be more challenging for some. When you live in poverty you don't always have the technology necessary to practise photography, and you lack time to be creative. Yet people in poverty deserve an outlet for their creativity. 
An exhibition by people with lived experience
For this year's International Day to End Poverty, on 17 October, ATD Fourth World prepared an exhibition and performance showcasing the creativity of people living in poverty, including a photography display. The artists' main drive was to educate the public on the different dimensions of poverty. The shocking realities of poverty in the UK are often unknown and considered shameful. At the same time, through this exhibition the photographers wanted visitors to see another side of poverty: the creativity and talent.
This project was made possible by seven talented photographers Patricia Bailey, Charlotte Brown, Amanda Button, Ruth Knibbs, Lareine M., and Jade Wilkinson. The exhibition was then curated by Angela Babb, Patricia Bailey, Charlotte Brown, Amanda Button, Lareine M., Jade Wilkinson, with the help of Eva Carrillo Roas and Celia Consolini.
You can click on the photos to expand them and read their captions, which the photographers also created.
Unlocking our creativity
Creativity is not about having a camera, it is about who is behind the lens. It is in us all. This project gave the time and the key to unlock this imaginativeness, and brought together people with important stories to share.
The Poverty Puzzle
For this exhibit, the photographs needed not be explicitely connected to poverty, but the photographers' stories and their will to contribute to the fight against injustice definitely influenced their work.
"When I saw the opportunity to explore my creative side through photography, I didn't think twice. This project gave me a reason, a purpose. I am very passionate about the fight against poverty, so expressing that through photography was inspiring." – Ruth Knibbs
For this last piece, the photographers thought of words, positive or negative, that they associate with the experience of poverty. Then, with creative minds, they played with shadows, hands, perspectives, to build what they choose to call the Poverty Puzzle.
This digital version of the exhibition now exists so that the photographers' stories can continue to inspire accross borders.