Community Outreach / Peer Support
ATD Fourth World has long sought to instil in the most vulnerable families the confidence to engage in community life and face their challenges as a key component in the fight against poverty.
Central to achieving this goal is a commitment to reaching the hardest to reach families and recognising the roles they play in their neighbourhoods and communities, supporting them through crisis and strengthening their support networks.
Using a family-led approach, we help professional agencies engage better with the concerns of parents and children and increase families' access to local support services as well as social and cultural activities while, at the same time, introducing families to ATD Fourth World's family network provides solidarity, advice and understanding from peers who have faced many of the same struggles.
In so doing, our Community Outreach and Peer Support project strives to tackle the issues that surround persistent poverty and social exclusion such as social service intervention, limited employment opportunities, debt, insecure housing and poor health.
Latest news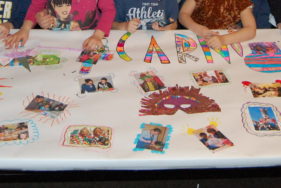 By Eloise Morrison I volunteer every couple of months for ATD Fourth World during their family activity days. I heard (…) Read more →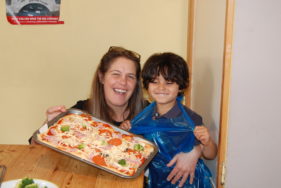 Families gathered at ATD Fourth World's house in London for a day packed with fun: painting, arts and crafts, outdoor games, and a mouth-watering pizza-making workshop.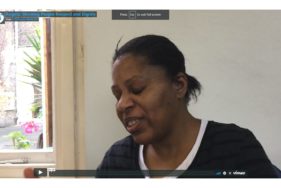 Angela from ATD Fourth World UK on Vimeo. Showing People Respect and Dignity Me and my daughter were speaking about homelessness after seeing a (…) Read more →