Getting Away From It
Our Getting Away From It project strives to offer families and adults time away from the day-to-day pressures and anxieties of a life in poverty as well as an opportunity to share experiences, strengthen relationships and form new friendships.
The residential breaks at Frimhurst Family House in Surrey, hand-in-hand with celebratory events such as our Summer Fun Day and Christmas Party, enable families to invest in activities and workshops together alongside others in similar situations and once again feel part of a wider community.
Providing positive experiences for children, young people and families can, in link with other aspects of our Family Support Programme, act as a foundation for the longer-term relationships necessary to tackle the more challenging issues faced by families.
Set in its own woodland grounds, Frimhurst Family House is a modernised, Victorian manor house boasting facilities such as a library, an art studio, games room, nursery, computer suite and four purpose-built family apartments.
Latest news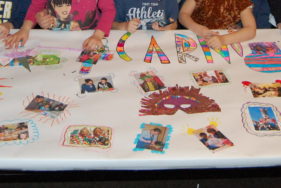 By Eloise Morrison I volunteer every couple of months for ATD Fourth World during their family activity days. I heard (…) Read more →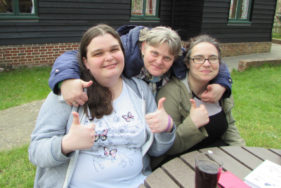 While Frimhurst Family House continues to welcome entire families and to host a variety of recreational and skill-sharing events, a (…) Read more →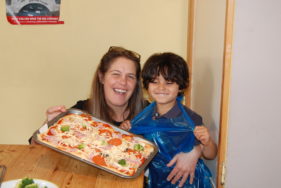 Families gathered at ATD Fourth World's house in London for a day packed with fun: painting, arts and crafts, outdoor games, and a mouth-watering pizza-making workshop.