The National Coordination Team of ATD Fourth World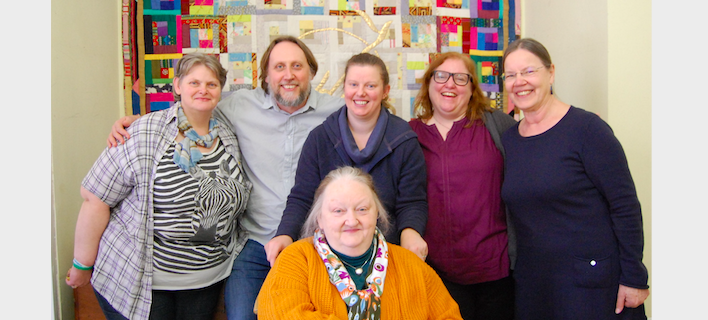 Clockwise from back left: Amanda Button, Thomas Croft, Murielle Double, Diana Skelton, Gertraud Trivedi, and Moraene Roberts
On 19 March 2019, a new National Coordination Team was chosen for ATD Fourth World UK. The process involved extensive consultation with the ATD Fourth World community of activists, friends, and supporters in the UK. A nominating group drawn from the board of directors, the ATD Fourth World Trust, the core team, and key activists took time time to consider the guiding ethos behind ATD Fourth World and the strategic ambitions that underlie our future plans.
The new National Coordination Team of ATD Fourth World UK is composed of Thomas Croft, Moraene Roberts, and Diana Skelton. They meet monthly with a support team comprising Amanda Button, Murielle Double, and Gertraud Trivedi. They have accepted a five-year mandate.
Members of the board of directors are Caroline Davies, Nicholas Edwards, Anna Gupta, Maggie Guy, Letitia Mason, Thomas Mayes, Saju Muthalaly, Isabelle Pypaert Perrin, and Ajanta Sinha. The process of naming a new National Coordination Team also included trustees Stephen Baker, Caroline McDowell, and Patrick Daniels.
ATD Fourth World UK is grateful to Daniel Kenningham and Ben Cheney for their roles in the previous National Coordination Team.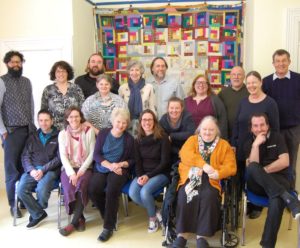 Back row from left: Saju Muthalaly, Susana Castro Mustienes, Daniel Kenningham, Amanda Button, Letitia Mason, Thomas Croft, Diana Skelton, Nicholas Edwards, Gertraud Trivedi, Stephen Baker.
Seated: Ben Cheney, Marie Kirchner, Maggie Guy, Caroline Davies, Murielle Double, Moraene Roberts, Thomas Mayes.