Bravo to the Fundraising Champions of the 'Take Justice to Heart Club'!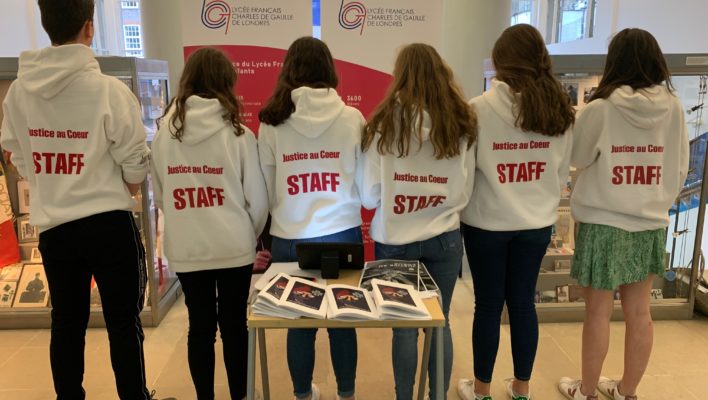 On 9 May 2019, students from the Charles de Gaulle Lycée Français de Londres organised a creative art auction to raise money for much needed renovations of Frimhurst Family House.
The students painted many of the works themselves. They also contacted many professional artists to request donations. Over the course of the evening, guests were warmly welcomed with refreshments, were able to watch the film 'Frimhurst: A Place of Freedom', and hear from Angela Babb, one of the activists featured in the film. The result of the convivial evening was many fruitful conversations, and a whopping £5,000 raised for Frimhurst!
ATD Fourth World is grateful to all the young people, teachers, and artists whose dedication and generosity made this possible.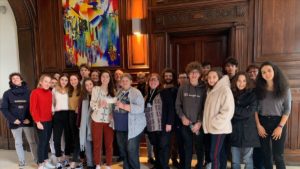 The name of their club, 'Take Justice to Heart' (or 'Justice au Coeur' in French), comes from a speech by the founder of ATD Fourth World, Joseph Wresinski. The students have a long history of raising money for ATD Fourth World, most recently in  December, when they raised £1,200 toward the repair costs of a broken vehicle.
Another tradition at the school is to invite activists with lived experience of poverty from ATD Fourth World to engage in dialogue with the students during their annual 'Solidarity and Education' week.