Book Launch Connects Poverty to International Human Rights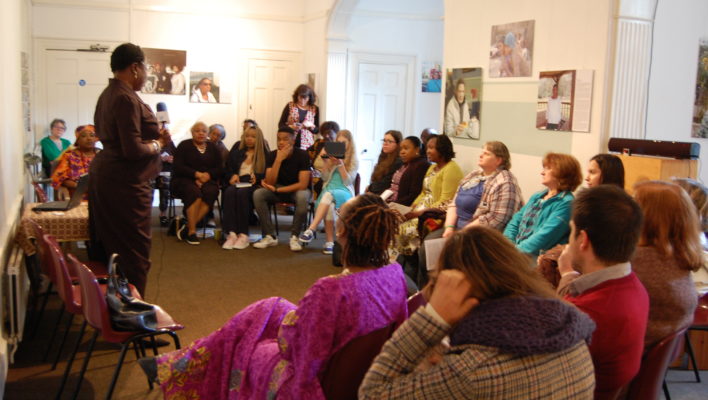 On 13 June 2019,  Josephine Coker of CokerJay Consultancy organised a launch at ATD Fourth World's London centre of an Indie Book Award-winning social justice novel, Until the Sky Turns Silver. Thanks to an announcement by Southwark Council and an article in The Voice, Britain's only national black newspaper, the event was well attended.
The keynote speaker was Koldo Casla, whose career has taken him from Amnesty International to the Human Rights Commission of the Basque Country, and from the United Nations to Just Fair, where he works on economic and social rights in the UK. One of his questions to the book authors concerned a character in the novel who is a United Nations diplomat. Although she struggles to understand and connect with people who live in poverty, the authors drew inspiration from real-life situations where it has been possible to develop relationships that bridge differences and inequality.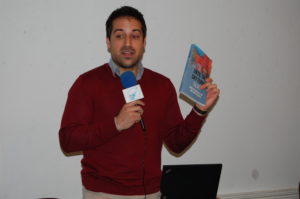 Koldo Casla
Co-authors Jean Stallings and Diana Skelton told Koldo that one of their motivations for writing this novel was as a way to help overcome the misunderstandings that lead to divisiveness and hostility. Using documentary fiction to protect the privacy of real people who inspired their writing allowed them to document moments of grace when they have seen people rise above having been treated badly in order to build new bridges.
The crowd also heard from Khadijatu Mansaray, founder of Sondiata Global Media (Songlome), which published the novel.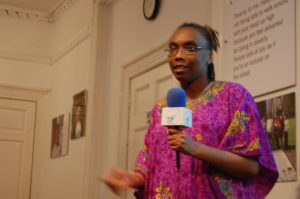 Khadijatu Mansaray
Songlome was formed as a social enterprise because of the need for Africans to tell their story without compromises they are not comfortable with: "Telling the African story the African way and enabling Africans to own their narrative". They made a commitment to Until the Sky Turns Silver partly because of its connection to Tanzanian and African-American voices and also because this work of fiction is based on the true stories of many people who had been prevented by poverty from owning their narrative.
Other speakers included Judith Grandi and Amanda Button reading messages from members of ATD Fourth World in Tanzania, Jenifa and Ashura.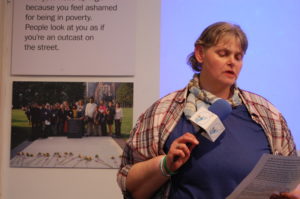 Amanda Button
The event was co-sponsored thanks to donations from the Trinket Workshop, Brussel Pond, and WAND UK (the Women's Association for Networking and Development), which supports hundreds of vulnerable women including refugees, asylum seekers, migrants, lone parents, unemployed, and low-income families.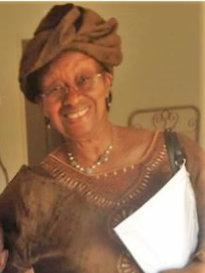 Gladys Jusu-Sheriff, founder of WAND UK.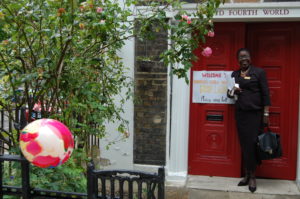 Josephine Coker