How the Pandemic Is Impacting People in Poverty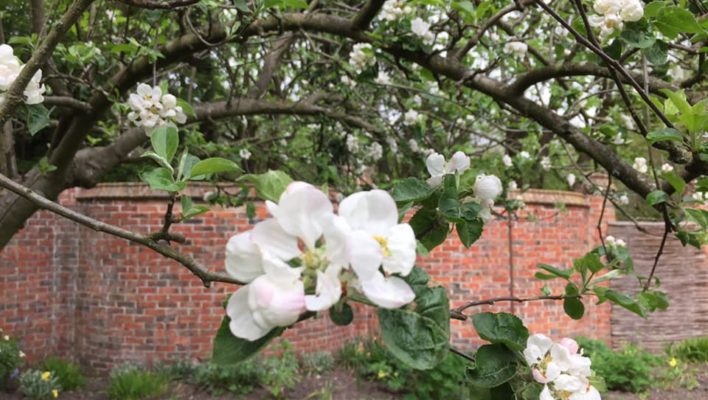 (Photo by Chantal Levesque)
2 April 2020
Dear friends,
In response to our letter of 23 March, several friends of ATD Fourth World have been in touch to help us call more attention to the challenges:
that people whose previous earnings were cash-in-hand can't prove their income loss to apply for help;

and that contact visits between children in long-term foster care and their birth families are being negatively impacted by Covid-19.
We have submitted a public letter about these issues to the press and will soon publish it on our website. To learn more, the Parents, Families and Allies Network, of which ATD Fourth World is a member, plans to launch a survey of families whose children are in the care system. Those who have impending dates in family court have not yet been informed whether they are expected to appear in person or whether something else is being arranged. ATD Fourth World also supports a statement by Support Not Separation, which reads in part:
"Children in the 'care' of the state will be even more cut off from their birth families. The closure of contact centres and lack of supervising staff has led to the suspension of all face-to-face supervised contact. Without supervision, remote contact is also denied in many cases. Families desperately worried about their children, and children terrified about what might happen to them, will be denied the contact they rely on. In the most devastating cases, mums whose children have been forcibly adopted have been denied their last 'good-bye contact'."
On 29 March, we joined RAPAR to co-sponsor an open letter to Boris Johnson and to the prime minister of Ireland calling on both governments to create access to health and safety for all by giving Leave to Remain to all refugees and migrants both inside and outside of the asylum and immigration system:
"People living in extreme poverty, destitution and without immigration status are unable to socially isolate, many cannot access health care and other support, and they are prevented from helping to make the population as safe as possible during this time of global crisis. Migrant people who are in the legal system cannot keep physically safe on their allowances because those allowances are not enough for them to eat healthily or buy appropriate cleaning materials. Many are living in accommodation where it is impossible for them to socially isolate."
Our core team continues to stay in touch with individuals and families in poverty through telephone calls and social media. Digital exclusion has now stranded some people without access to online information about public health, food banks, mutual aid groups, and to financial information, such as arrangements for replacing free school meals (which vary from one council to another), the government's emergency package with energy suppliers and how this works for people who use pay-as-you-go meters and previously paid in person. With rapidly changing information, many people struggle to understand what is meant by self-isolation and what safe practices are currently recommended. Our top priority is sharing verified information, stamping out rumours, and trying to keep people socially connected while physically isolated. As part of the APLE Collective, we are advocating against digital exclusion.
We have supported some parents to be able print out their children's homework assignments, which is necessary when several children have access to only one tablet and their school is not offering any support. In addition, we have begun sending out some arts-and-crafts activity packs for children to occupy them during the Easter holidays, as well as for adults who lack access to virtual entertainment. Donations are welcome to support all these efforts, via Just Giving.
Other main concerns now:
Physical isolation is an incubator for anxiety and depression. It damages mental well-being. While mental health issues can affect people in all walks of life, people in poverty are particularly hard-pressed because their conditions of isolation are often in bad housing including temporary hostels. They have less money to cope with shortages and price gouging. Family members are more likely to live cramped in closer quarters that lack access to nature, the internet, and other forms of recreation, or to be separated with children in the care system. These same conditions can also trigger anger, tension and conflict. Although there are now government recommendations on Covid-19 and mental health, poverty can be an obstacle to following them. What new initiatives can be taken to support emotional well-being throughout this crisis?

While some primary schools are managing to maintain communications with all pupils and among parents to maintain children's friendships in addition to supporting learning, we have also spoken to families whose children are now completely cut off from school friends. It can also be very challenging for parents to sift through warnings in order to understand how they might safely let their children play outdoors when there is no park nearby or whether it's better to keep everyone anxiously shut indoors for the duration.
Finally, these are a few additional updates from what people are telling us:
Some students in Key Stage 4 who were due to take the GCSEs but who were struggling with school decided when the exams were cancelled that they will never return to school, putting an abrupt end to their formal education.
A person who is in the hospital for a chronic illness says that the current crisis means that visiting hours for all wards have been greatly reduced, as well as the hours when patients are allowed to go outside.

The security guard in a hostel for homeless men says they are now housed in a hotel where each person eats alone in their room with no form of group communication to replace the conviviality of group meals. The guard has been issued one pair of gloves and one small bottle of sanitizer but is worried that this is insufficient protection.

Several others are worried about the lack of hygiene precautions offered by their employers.

People who were appealing reductions to their Personal Independence Payment are in limbo waiting for a response.

Shortages and closures of some stores mean that some people need to spend more money on buses to find groceries, particularly when some members of their family must follow special dietary rules. In several difficult situations, people have been able to receive support from mutual aid groups, neighbours or church groups.
Our Facebook page will continue to share information about health, access to public services, and cultural information. Here, you can read a new update from ATD Fourth World's International Leadership Team. Please continue to let us know how you are doing.
With friendship and sending everyone our warmest wishes,

Diana Skelton and Thomas Croft
National Coordination Team
020 7703 3231 (Addington Square)
01252 835489 (Frimhurst Family House)