'Poverty feels like walking around in a constant maze'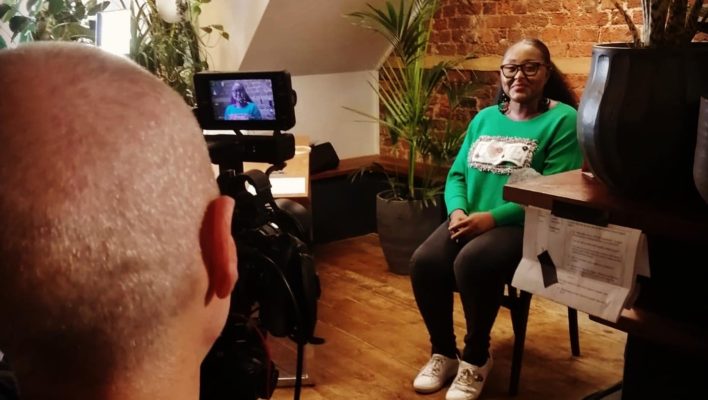 Above: Lareine discusses child poverty and hunger
---
For the 2020 UN International Day to End Poverty and Challenge Poverty Week,* the Trust for London published a blog post by ATD Fourth World member Bea Roberts: "Poverty feels like walking around in a constant maze".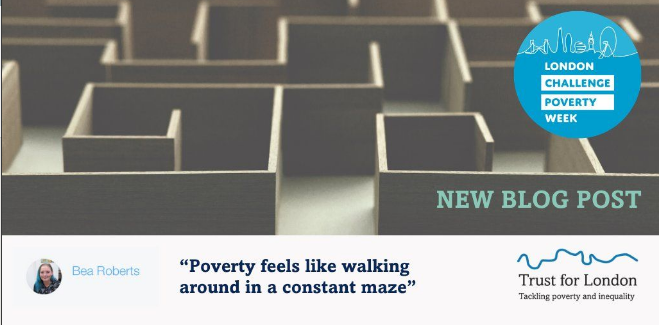 The Trust for London also filmed several videos of ATD members for the UN day, including one by Lareine about child poverty, and one by Trish about in-work poverty.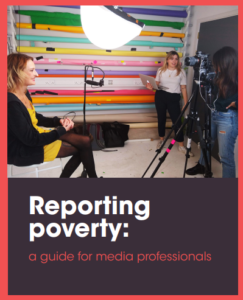 On Road Media is another partner of ATD Fourth World that marked the UN day in a big way. After months of consultation with people in poverty and journalists, they published the "Reporting Poverty: A Guide for Media Professionals", which advises journalists on best practices for treating interviewees with dignity.
During Challenge Poverty Week, the End Child Poverty Coalition called on the Chancellor to #KeepTheLifeline by maintaining the £20 uplift to Universal Credit that they introduced to help low-income families. To call attention to this campaign on social media, they created this animation based on drawings by children from ATD Fourth World's Tapori Children's Network:
Also for the #KeepTheLifeline campaign, the Joseph Rowntree Foundation featured ATD activist Amanda Button in this interview.
Finally, My London News interviewed Trish on in-work poverty: "'You can't really enjoy life' – Londoner speaks out on what the hardship of in-work poverty is really like"
To download the "Reporting Poverty" media guide: Reporting_poverty_guide_for_media
---
* In October 2020, Challenge Poverty Weeks were run in London, England and Wales, and in Scotland.