In Remembrance: 'Carrying their Stories'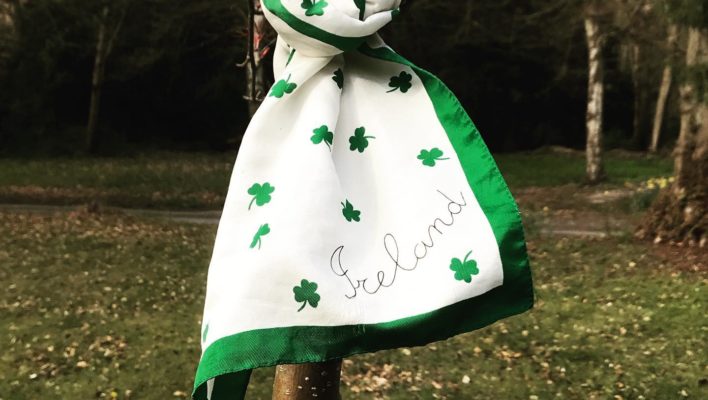 Above: a rowan tree planted in memory of Moraene Roberts on the grounds of Frimhurst Family House on 17 October 2020.
"Wherever men and women are condemned to live in poverty, human rights are violated. To come together to ensure that these rights be respected is our solemn duty."
When Joseph Wresinski, the founder of ATD Fourth World, first coined these words on 17 October 1987, he set a precedent for people from all walks of life to come together on that date to observe what has since become recognised by the United Nations as the International Day to End Poverty.
The day represents an opportunity to acknowledge the efforts and struggles of people living in poverty all over the world, to break the silence that surrounds poverty and to speak out for justice and human rights.
To mark the date this year, a small event was held on the grounds of Frimhurst Family House to remember two much loved grass-root activists of ATD Fourth World who sadly passed away over the past twelve months, to celebrate their lives and highlight their commitment to fighting for the most vulnerable.
In a moving ceremony, an ornamental crab apple tree was planted in memory of Leanne Hilton and a rowan tree, which folklore says affords protection to the houses by which they grow, in memory of Moraene Roberts.
Roots mixed together
The symbolism of planting trees and their importance to our environment was not lost on Tish Mason, the chair of ATD's Board of Directors. "Scientists are beginning to find out that trees talk to each other through their roots. And if you do something to one tree, the other trees pick up on that because their roots are all mixed together… I think that is like us, isn't it? We network together, we are stronger when we can work together with each other and, when one of us is lost or something happens to one of us, then that networking means that it affects all of us and we all work together to support each other."
Moraene's daughter, Bea Roberts, wrote in a text exploring the significance of the day: "17 October has been the most important day in our family's calendar since the late 1980s. It was mum's favourite day of the year [and] it all came from the fact that her first 17 October was at the stone in Paris and it was life-changing for her.
"One of the best things about 17 October has always been the coming together of families in the preparation, projects and meetings leading up to the day itself, getting to talk to each other, and then sharing our work with people in other countries. I think about all the big conferences and gatherings where we had the time and space to be together and do things we'd never normally do, thinking together and sharing our knowledge and experiences.
"This year, Covid has robbed us of lots of those opportunities but technology has enabled us to contribute and work together in new ways. It's given us a chance to think about what is important, where our priorities lie and what we want for the future.
" We can never replace those that went before but we can try to continue on the path they started, carrying their stories, memories and messages with us."