'Listen to children to build understanding'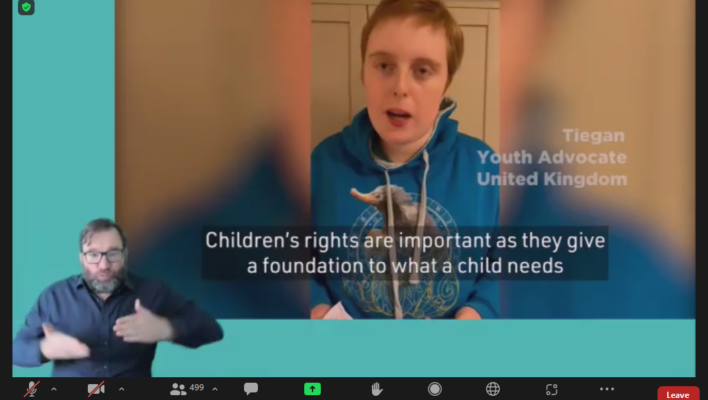 Above: Tiegan Boyens
16 September 2021 – After ATD Fourth World submitted five contributions to the United Nations Committee on the Rights of the Child, Tiegan Boyens was invited to be included in videos made for the committee's annual Day of General Discussion on the theme of children's rights and the "alternative care" provided when children are separated from their families. The videos can be watched below.
To learn more about this UN meeting, please see the speech by Kaydence, age 17, here and remarks by Dr. Gill Main here.
---
Thanks to the End Child Poverty Coalition for supporting our preparations for this event.