How to Ease the Cost-of-living Crunch (Part Two)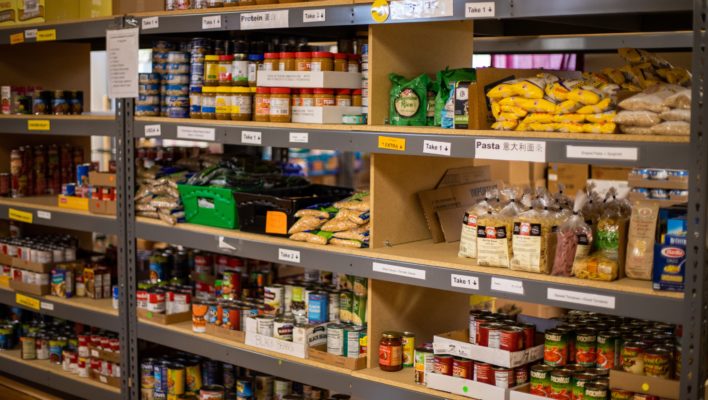 This is the second of a series of three articles exploring different avenues to face the cost-of-living crunch and save money on your bills (in part one) and other expenses. In this article, we will look at ways to save money in your shopping basket.
Food Pantries (and other services)
Various places provide good quality food for free or cheaply, thanks to donations and community sharing. A few are listed below:
London
What? For £5 you can get 15 items including: fresh fruit & veg, dairy, meat, cereals, coffee, tea, tinned goods, and more.
Where? Cherry Garden Hall, 210 Jamaica Rd, SE16 4RT
When? Tuesday, Thursday and Friday; 11 am to 1 pm
What? £4.50 per shop, which gives access to fresh fruit and veg and store cupboard favourites – for the value of £15.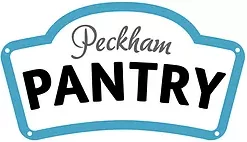 Where?
St. Luke's Church, Chandler Way, SE15 6DT
49-52 Peckham Park Road, SE15 6TU
When?
St Luke's Church: Wednesday; 1 am to 2 pm
Peckham Park Road: Monday to Friday, Opening hours vary
What? The fridge offers fresh fruit and vegetables, hot meals, frozen meat, bread, tinned goods and a limited selection of toiletries and sanitary products.
Where? 37 Albrighton Road, London SE22 8AH
When? Monday to Friday (except Wednesday); 1 pm to 4 pm
What? Weekly subscription of £3.50 gives access to an abundance of high quality, healthy and nutritious food.
Where? 
Camberwell: St Giles Trust, 64-68 Camberwell Church Street, SE5 8JB
South Kensington: Ixworth Place, Kensington & Chelsea, SW3 3QA
Hackney: Stamford Hill Community Centre, Hackney, N16 6RS

What? A family receives £3 of Rose Vouchers for each child, every week, or £6 if the child is under one years old. The vouchers can be exchanged for fruits and veg at market traders and greengrocers that participate in the project.
Where?
Hackney partners: Ridley Road Market, Hoxton Street Market, Stamford Hill at these addresses.
Hammersmith & Fulham partners: North End Road Market, Shepherds Bush Market at these addresses.
Lambeth partners: Brixton Market, West Norwood at these addresses.
Southwark partners: East Street Market, Peckham traders, St George the Martyr Food Cooperative at these addresses.
Around Guildford
What? Surplus food donated by local partner supermarkets. Open for everyone.
Where? ZERO, 14 – 16 Friary Street, Guildford, GU1 4EH
When? Tuesdays and Thursdays; 10 am – 4 pm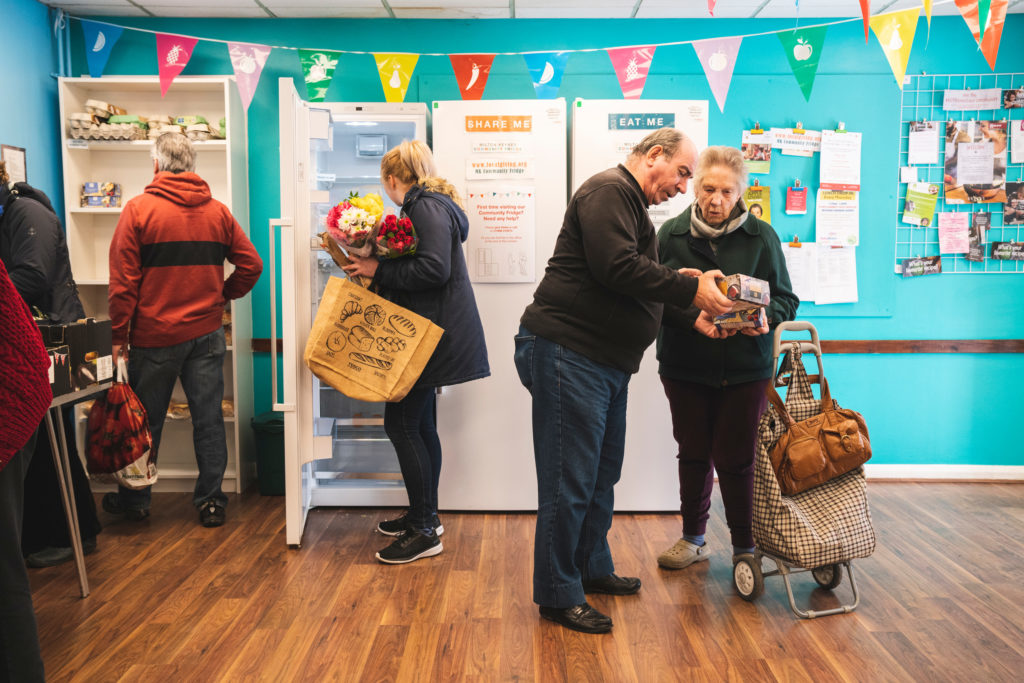 Guildford Community Fridge
What? The fridge provides cupboard essentials, fresh fruits and vegetable. Open for everyone.
Where? The Hive, Park Barn Drive, GU2 8EN
When? Monday to Friday; 10 am – 3 pm (Thursday until 5 pm)
Godalming & Villages Community Store
What? Food bank that provides a 'shop with no till' to give customers choice and dignity when they find themselves in need . You still need a referral to access the shop and you need to make an appointment before you visit.
Where? Farncombe Cricket Club, Summers Road, Farncombe, Surrey, GU7 3BE
When? Monday to Thursday; 10:00 – 12:30 / Friday; 10:00 – 14:00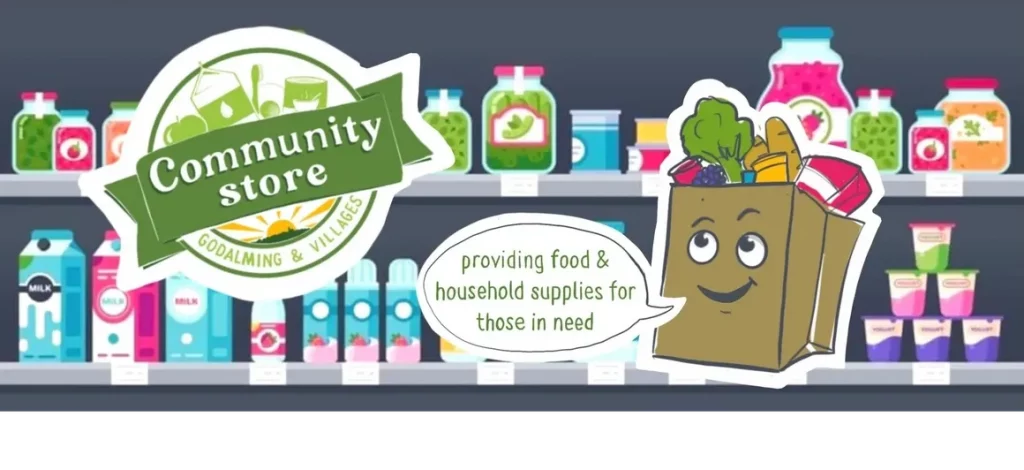 Godalming Community Fridge
What? Free surplus food collected from local businesses. Open for everyone.
Where? Hosted by Godalming & Villages Community Store; Farncombe Cricket Club, Summers Road, Farncombe, Surrey, GU7 3BE
When? Monday to Friday; 10:00 – 12:30
What? Fresh surplus produce that would otherwise go to waste. They ask for mindful donation.
Where? Sunbury Cricket Club, Lower Hampton Rd, Sunbury-on-Thames, TW16 5PS
When? Saturdays and Sunday; 11:30 am – 1 pm
Old Dean Community Group and St Martin's Church Free Food Stall
What? Fruit and veg stall.
Where? Old Dean Youth Centre, Kingston Road, Camberley, GU15 4AF
When? Sunday;  12.30-1.30 pm
St Martin's Church Community Breakfast
What? Free community breakfast.
Where? St Martin C Of E Church, 231 Upper College Ride, Camberley, GU15 4HE
When? Sunday; 10 am-10.40 am
Apps
Too Good To Go
What? Buy and collect fresh food from cafes, restaurants, hotels, shops and manufacturers. This is leftover food that hasn't sold in time, so you never know what you will get.
Where?  https://toogoodtogo.co.uk/en-gb/
OLIO
What? OLIO connects neighbours with each other and with local businesses so surplus food can be shared, not thrown away. This could be food nearing its sell-by date in local stores, spare home-grown vegetables, bread from your baker, or the groceries in your fridge when you go away.
Where? https://olioex.com/
Pass it on
The list above is long, but it is far from complete. You might know of plenty more resources that would prove useful to others. Do not hesitate to share them with us at atd@atd-uk.org  or on our Facebook page. You are also invited to share your experience of using one of these services.
We hope this helps. Take care.