Memories of the 2021 UN Day to End Poverty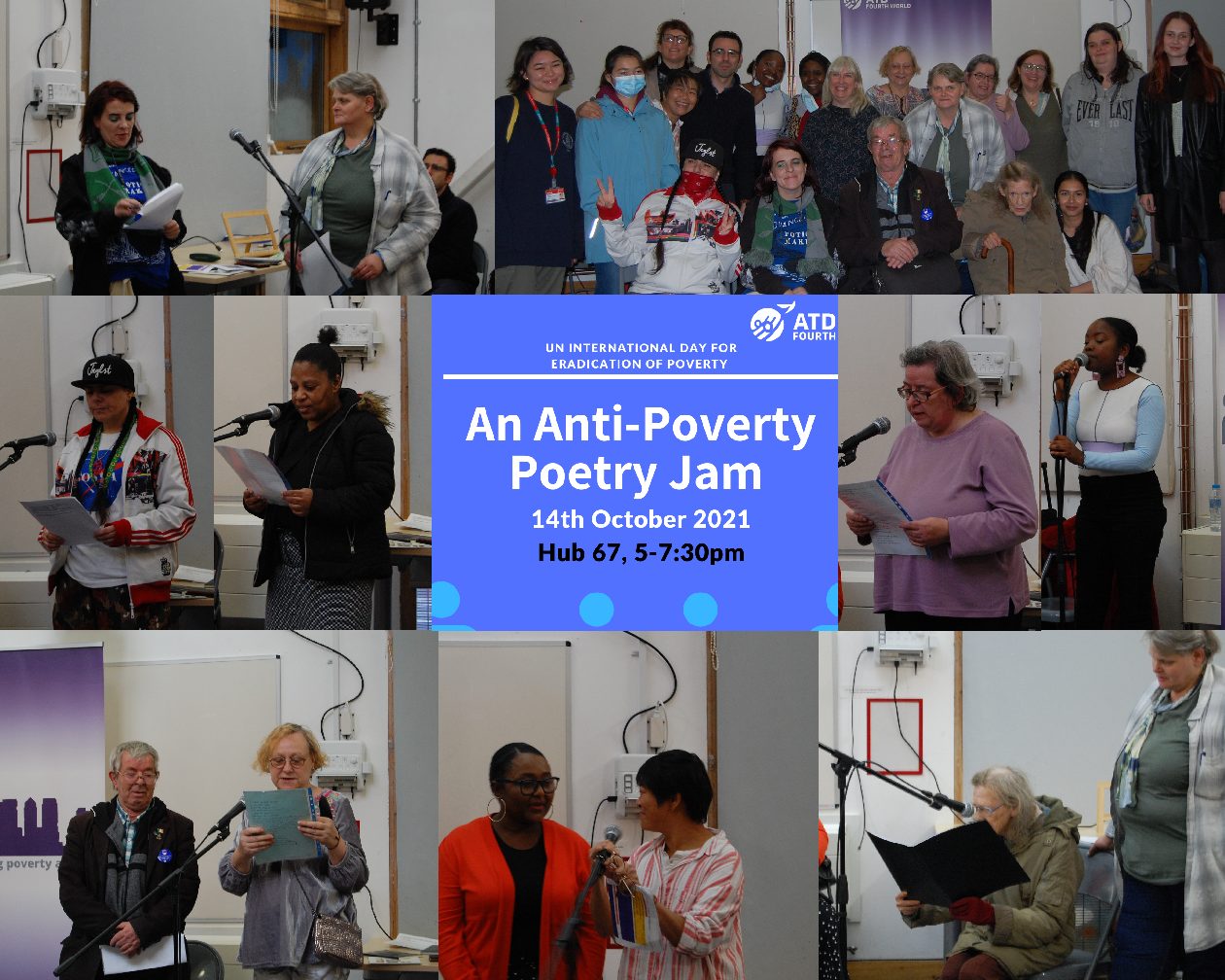 Poets who performed on the International Day to End Poverty 2021
While we are busy preparing our spectacular performance We Make Our Mark that will take place on Thursday 20th October at Cherry Hall Garden, let's take you on a trip down memory lane…
In 2021, following the success of the previous year, ATD Fourth World and On Road Media marked the International Day to End Poverty with two poetry jams.
The first Anti-Poverty Poetry Jam took place in  Hackney's community centre 'Hub 67'. This lively event set a stage for activists to share their original poetry. It was led by the two enthusiastic hosts Lareine Kenmogne and Aye Aye Win. Together they enabled a friendly environment whilst sustaining an important message. There were also breaks for snacks and live music performances by the upcoming artist Kemi Sulola from East London. The atmosphere created during this event can be summed up in the word "community", therefore living up to the chosen venue's name.
The second poetry jam was held online. It allowed for greater accessibility, in terms of both geography and mobility. Participants included members from the Poverty Truth Community, the APLE Collective and a poet youth laureate in California.
The overall message of both events was to challenge mainstream, often derogatory assumptions around poverty and those who live in it. They were also a platform to elevate the voices of those with lived experience.
Compilation of poems performed in Hackney:
A selection of poems read at the online event:
Thanks to Megan Easton for filming and Eva Carrillo Roas for editing these videos.
Most poems were recorded and can be accessed on ATD Fourth World UK's YouTube channel.