International Women's ♀ Day 2023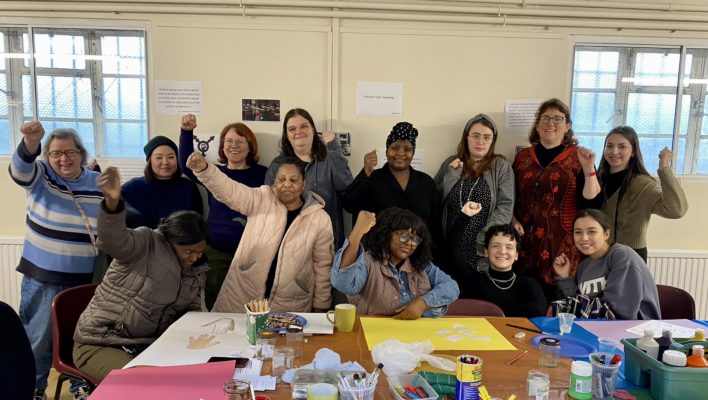 On 3rd of March, sixteen women gathered at the centre of ATD Fourth World UK in London to think together about the impact of poverty on the lives of girls and women. Most of those present were speaking from their personal lived experience. What emerged from the conversation was the massive weight of responsibilities carried by women in poverty who also lack power to change an oppressive society.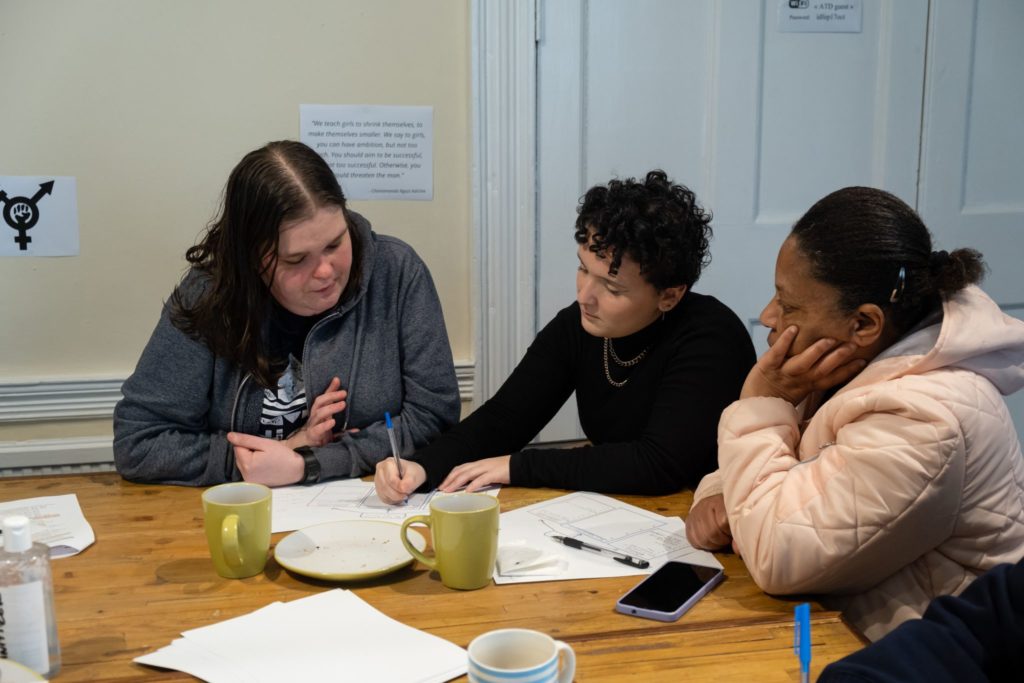 Again and again, women spoke about surviving trauma and violence, and being blamed for having been victimised. One said:
'After you've gone through abuse, you're never given any respect. You just don't feel valued. You're put down, told it was your fault, you made the wrong choices. You never forget what that person did to you, and you wish you'd been able to protect your daughters a bit better but you were frozen, you couldn't do any more. I even tried to talk to the police, but they said, "Oh, it's just a domestic dispute". They made me feel so small.'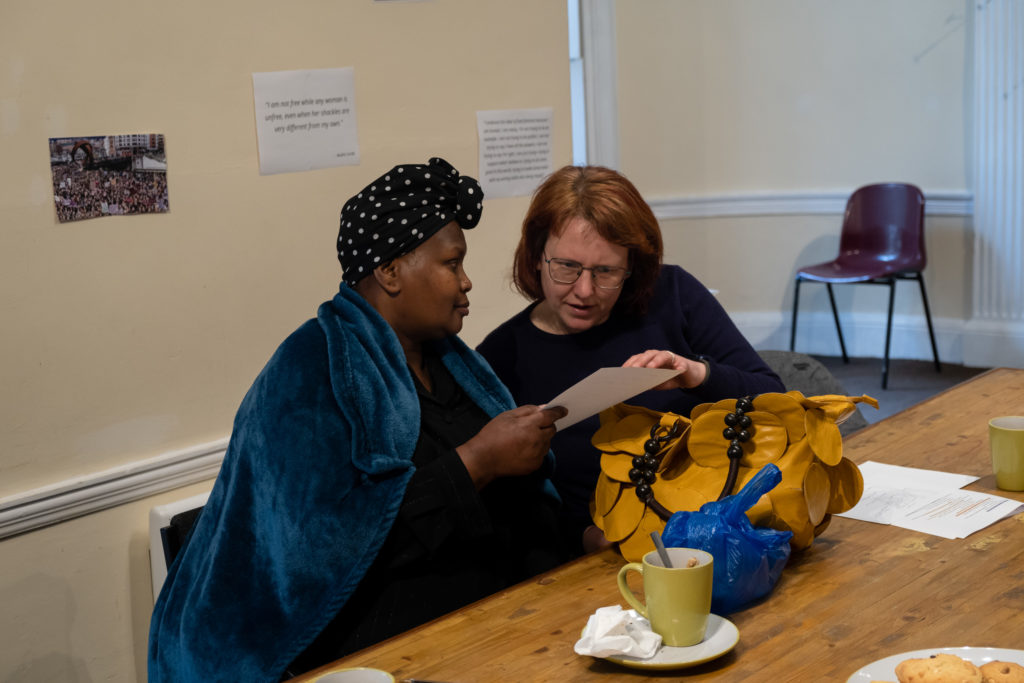 We were struck by the fact that women who have been badly hurt by others also have a deep need, despite everything, to show love and care to others, even when they are exhausted by the burdens they carry.
We read the words of the Cohambee River Collective: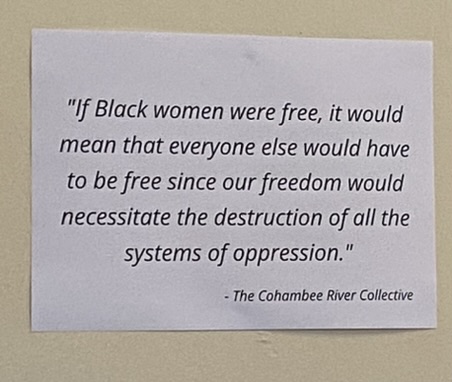 We all agreed on the crucial importance of listening first to girls and women who face the most social exclusion. They are the ones who can teach society how to use rights as a starting point to benefit everyone.
Changing mindsets
One participant said: 'Including everyone means taking it very seriously when a single girl says she feels she's being dismissed. Power stays the same, so we have to look closely at who has more power in order to listen first to the ones who have the least power.'
We also agreed that all people (rich and poor, and of all genders) are victims of a system that is oppressive and lacks compassion.
One participant, speaking about 'posh white men playing games with our lives', insisted:
'We can't just look for equality in the ways society has already been designed. We need a revolution to change judgmental mindsets.'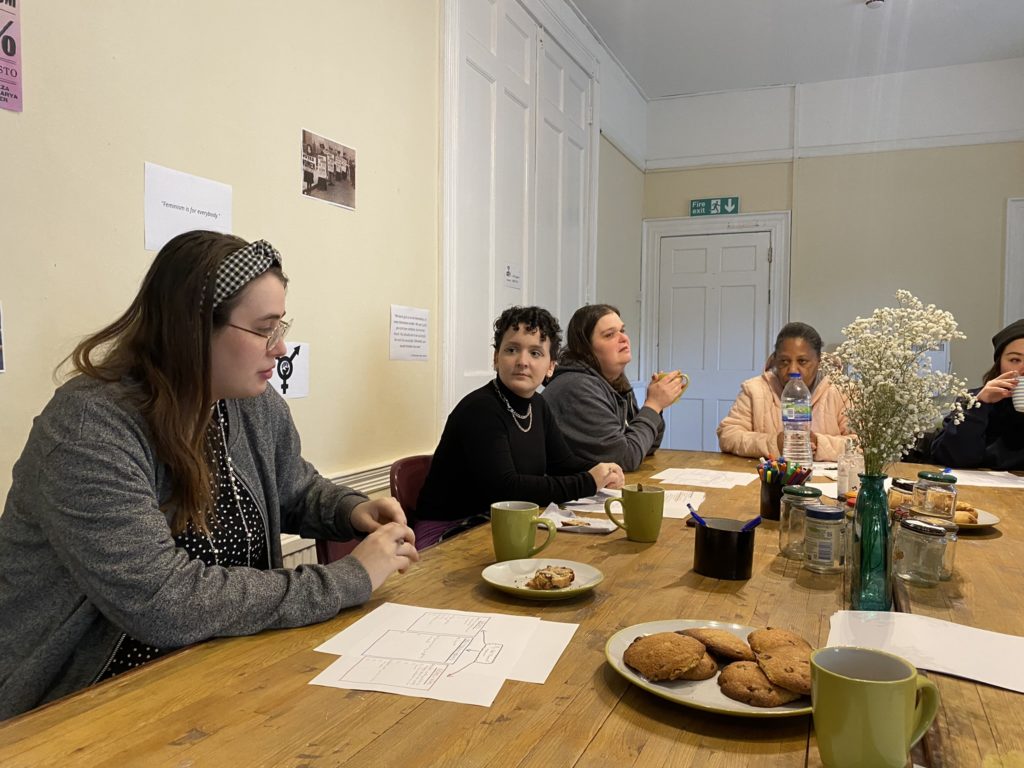 Another participant spoke about wanting male voices as allies who can help create positive change.  Several also said how important it is that society stop judging 'the other' based on putting people in groups and instead respect the individual differences of each person.
System change
Some other echos from the conversation:
'The first time I went to a meeting of a feminist society, I was very excited–but I never went back because they were all so posh and I hadn't read their books. They scared me off. Feminism has to be more inclusive.'
'People who never went without anything may lack compassion, but they've just been in a cocoon. They haven't had the experiences we've had.'
'When you have to wear a uniform for your job, as a woman you always end up having to spend more on it than men do. And there's so much judgement about our clothing and how we choose to present ourselves.'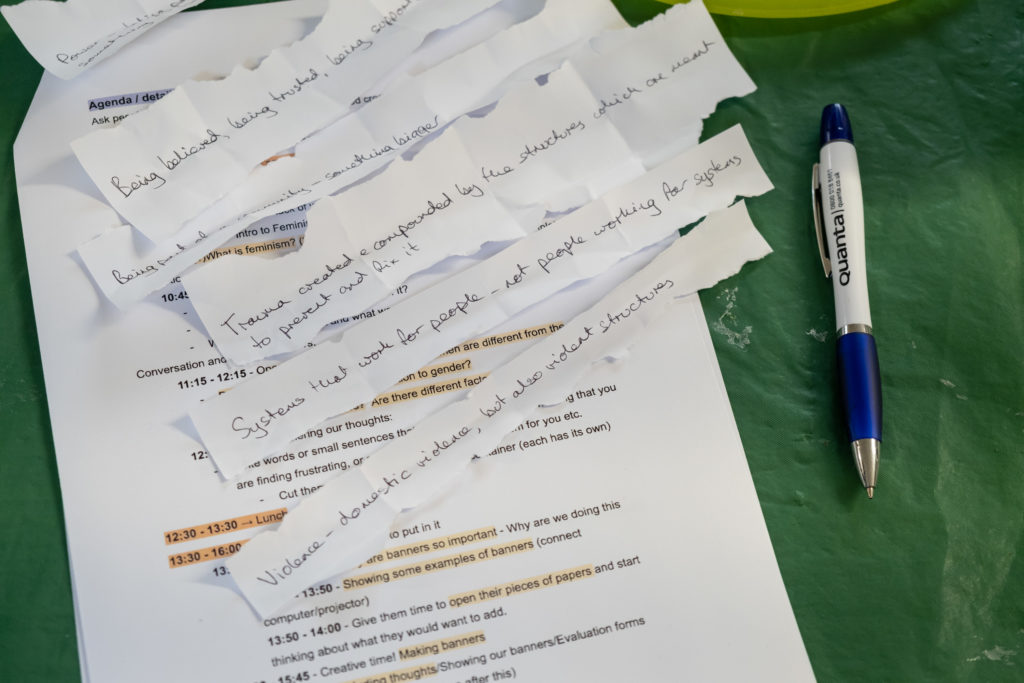 'Family courts punish mothers for being in domestic violence relationships by taking away custody of their children, when these mothers can't afford to move out and have nowhere to go. We need a system change.'
'With domestic abuse, when they remove the child, we are damaged from this "solution".  Why break things when you just need more support? If women don't get support and get separated from their children they might be too depressed to reflect on what has happened to them, so then the same pattern keeps happening. Women get their child removed at birth and so they keep trying to get pregnant afterwards. It feels like a wheel non-stop. But why not give this woman support to see what is going on in her head and to understand her experience? To help her, to repair her, to find love because this person has no love. At one point, when I got myself into this whole mess, I had no hope. When you are in a very bad situation you can attract bad people who take advantage because you are vulnerable, especially as a woman. I was weak, I let people just walk all over me. You need someone who would support you and tell you: "this is not on". I went to seek help at the woman's refuge but they said "no, we have no room".'
'Talking about "girl power" misunderstands the limits on many women in poverty who can't afford to miss work in order to attend a protest march.'
'Having our period is natural, but we all pay so much every month for it. In my home country, many girls miss school four days a month when they have their period because they can't afford sanitary pads.'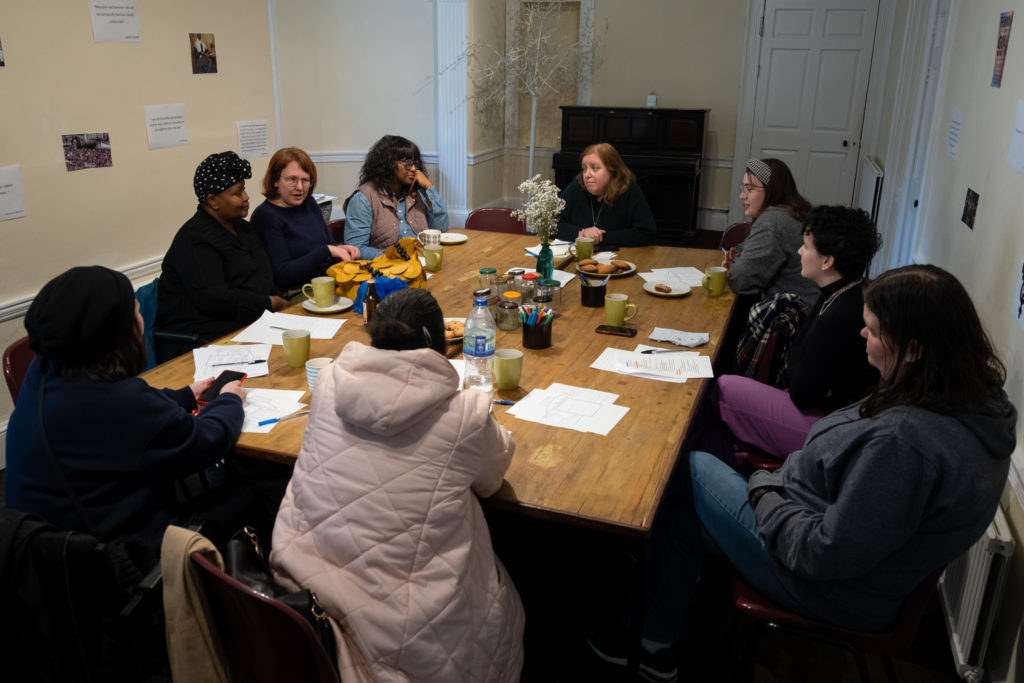 'Women in poverty are society's weakest link. We are silenced by the system and society until our lives stagnate.'
'We can't let the past spoil our future. We are here today to do something positive together!'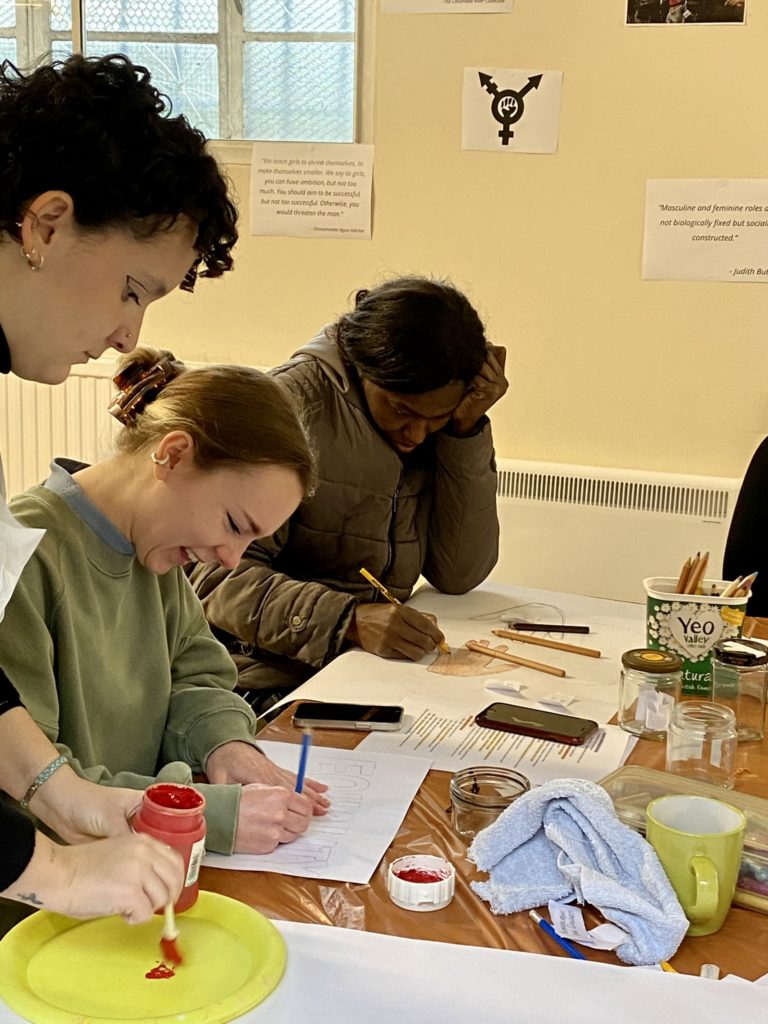 To see the posters created during this event and to learn more about it, see this blog post by Eva Carrillo Roas.