Women's ♀ day blog post: 'The privilege of protesting'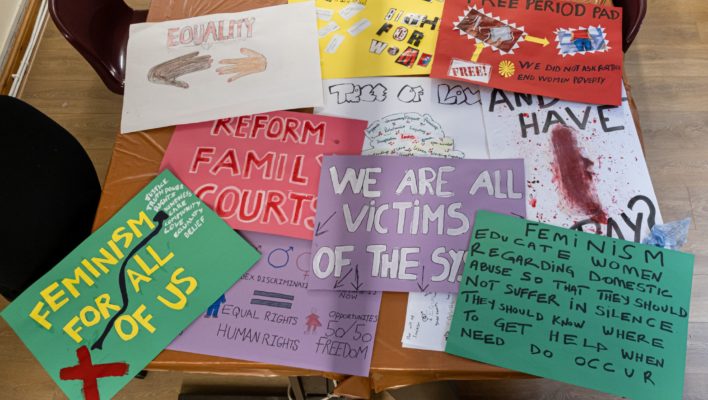 By Eva Carrillo Roas

I'm excited to share with you a project I have been working on for some months that I finally got to see brought to life on 3rd of March!
I have always been extremely passionate about gender struggles and engaging in gender-based activism and academia. Since I was a little girl, the 8th of March has always been a key day for me. Seeing all of those women striking and going to the streets in Spain to protest against gender inequality and violence with so much power inspired me year by year.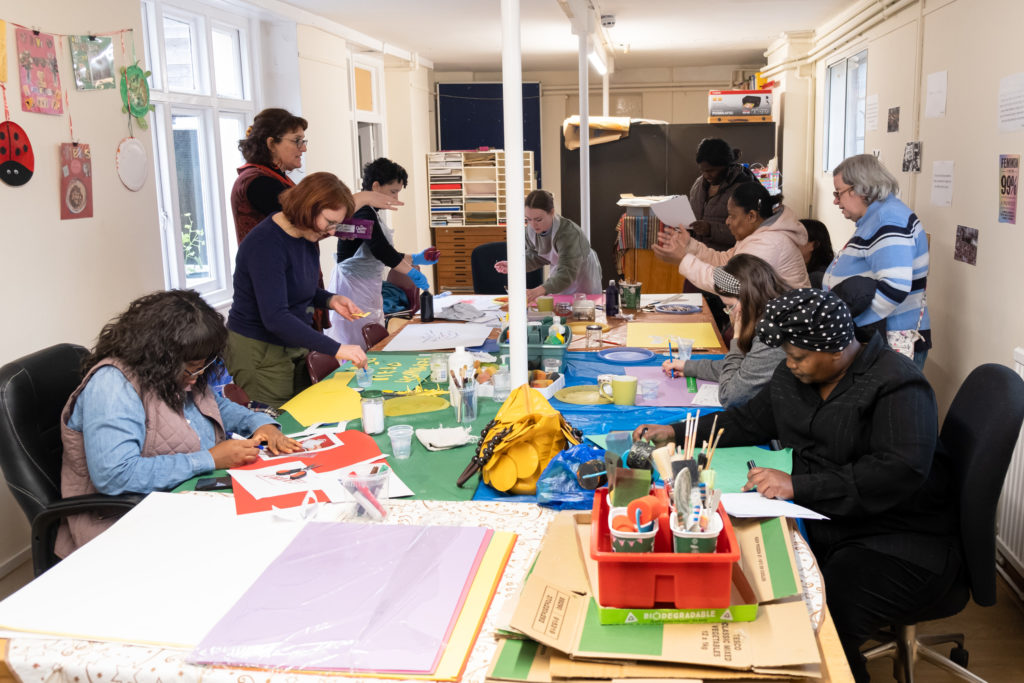 After joining ATD Fourth World, and after engaging in very meaningful but hard conversations with our activists and allies,
I realised the deep structural relation in their struggles between gender and poverty, and I knew I had to hold an event for THEM for Women's Day.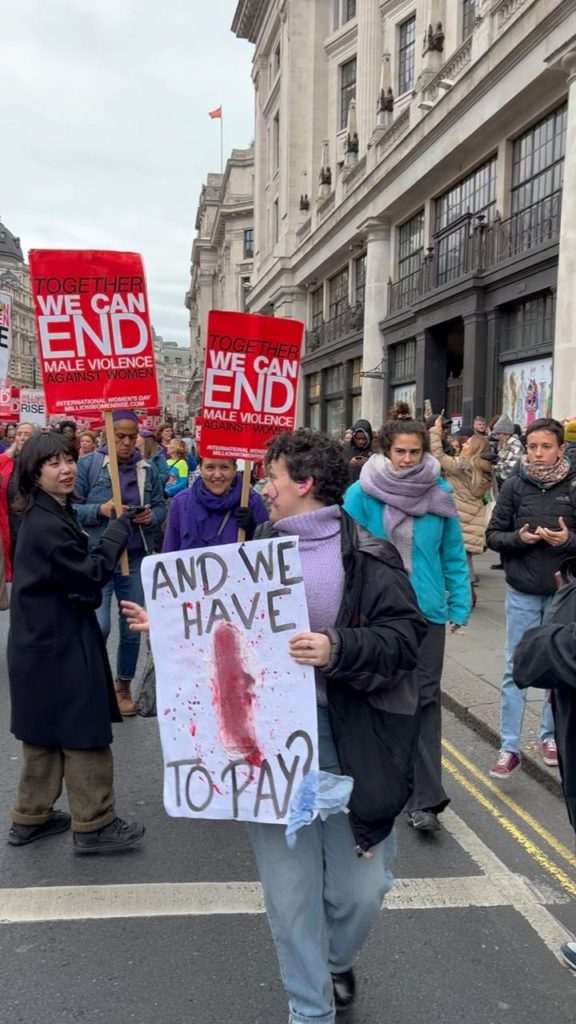 Amplifying voices
It is a common thing that Feminist discourses are centred around the white, cis, straight, rich, and abled women's experience; and the voices of those who do not comply with those characteristics tend to be silenced. Therefore, on Friday 3rd of March 2023, I organised an event for Women's Day with the aim to amplify their voices.
The day was split into two parts. During the first half of the day, we engaged in some conversations around: what is feminism for them? what would their ideal feminist movement look like? and how does their gender affect their lived experience of poverty? and vice versa. We talked from period poverty to domestic abuse to social service interventions and family courts. [For more about these conversations, please see related article here.] After lunch, we got our hands dirty and got to create some signs to amplify the voices of women living in poverty.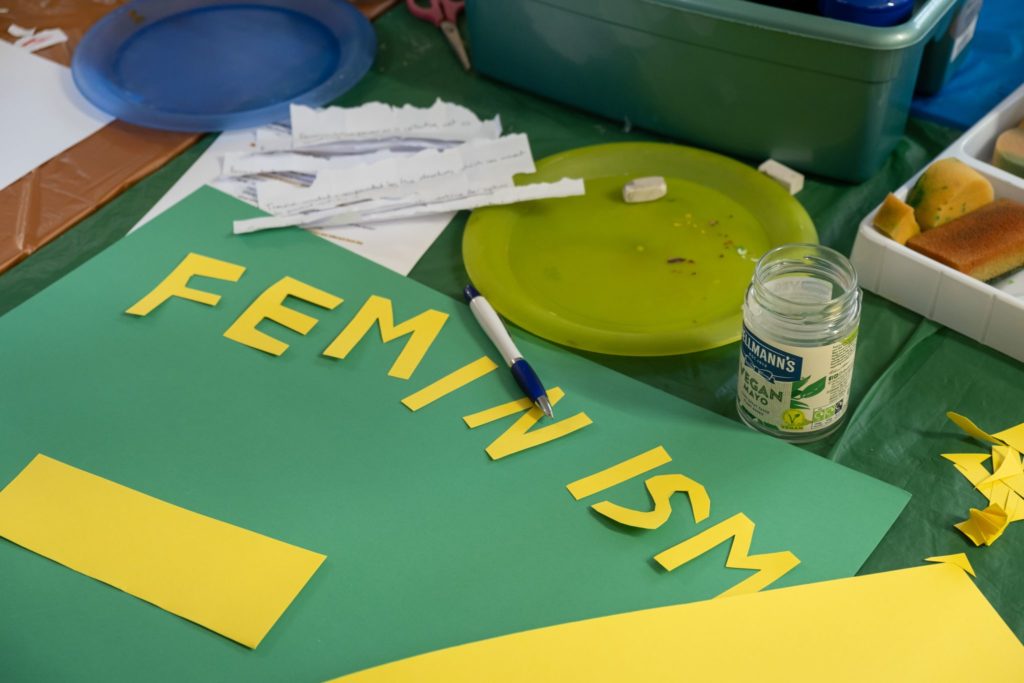 There is a huge privilege in being able to attend a protest, a privilege that most women in poverty do not have. Therefore through these signs, I wanted to bring their voices even if they themselves couldn't be there. Thus, I was able to bring some of these signs to Saturday's Million Women Rise March to show the world that women living in poverty also deserve rights.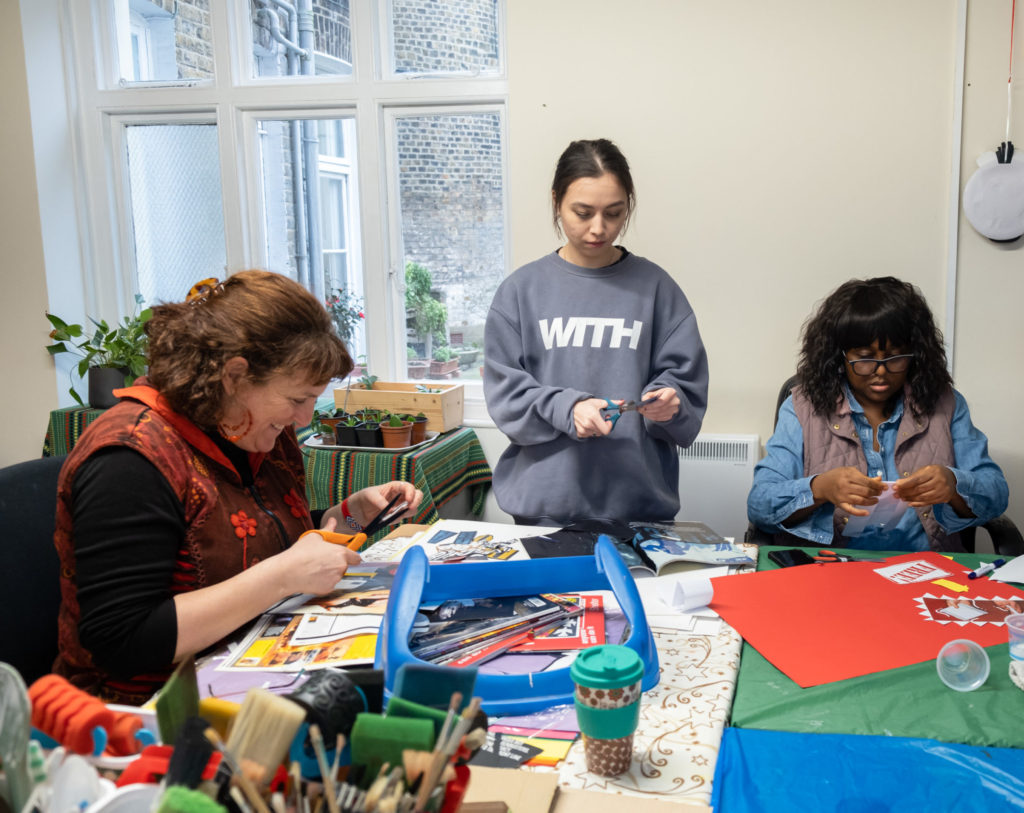 Thank you ATD Fourth World UK for letting me hold this event and special thank you to Dr. Gill Main for helping me organise this day and also to Caitlin Sibthorpe, Sophie Rhys, Diana Skelton and all the ATD London team for helping with the practical (but very hard) tasks such as cooking a delicious meal! And last but not least, thank you Celia Consolini for the AMAZING photos.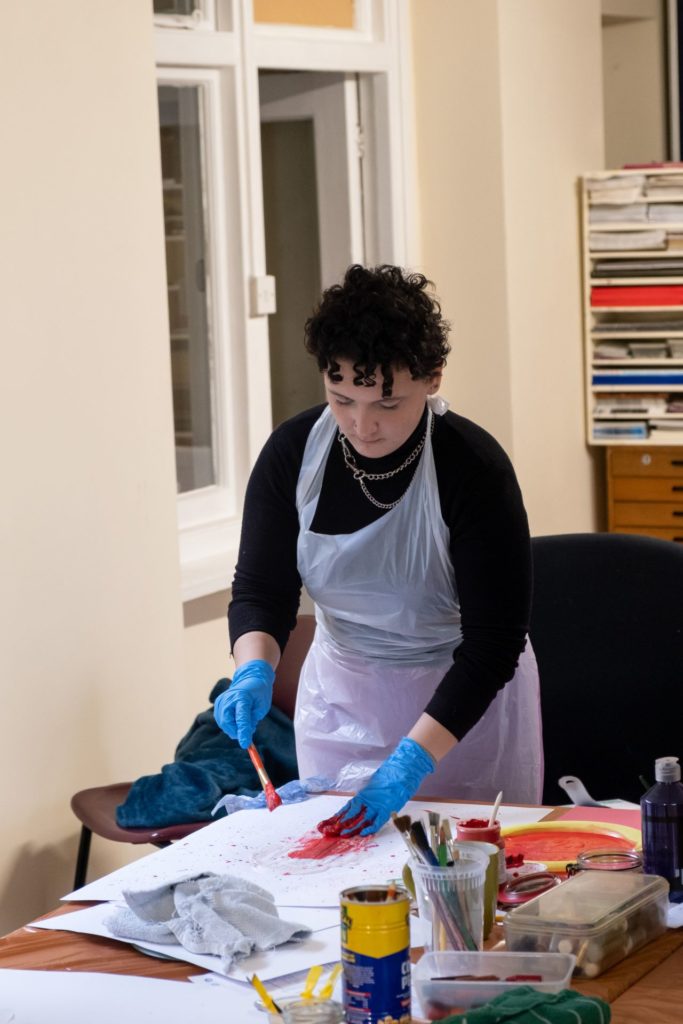 Eva Carrillo Roas is a project officer in ATD's Giving Poverty a Voice team.