European Family Advocacy Project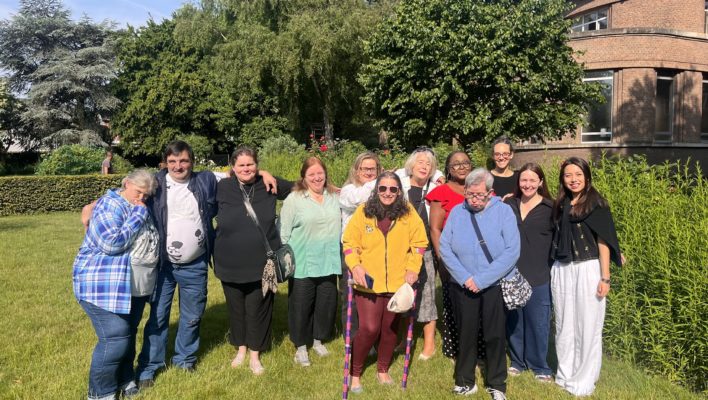 Since 2019, activists living in poverty in six European countries have been engaged in a family advocacy project. On 13-15 May 2022, forty of these activists, joined by six academics, met at ATD's international centre in France to work on the theme: "Thinking, acting and advocating so our children have a future without poverty". (See article, here.) To continue this work, countries have been paired up. On 27-30 June 2023, a delegation of seven from the UK travelled to Brussels to share questions, thoughts, and findings.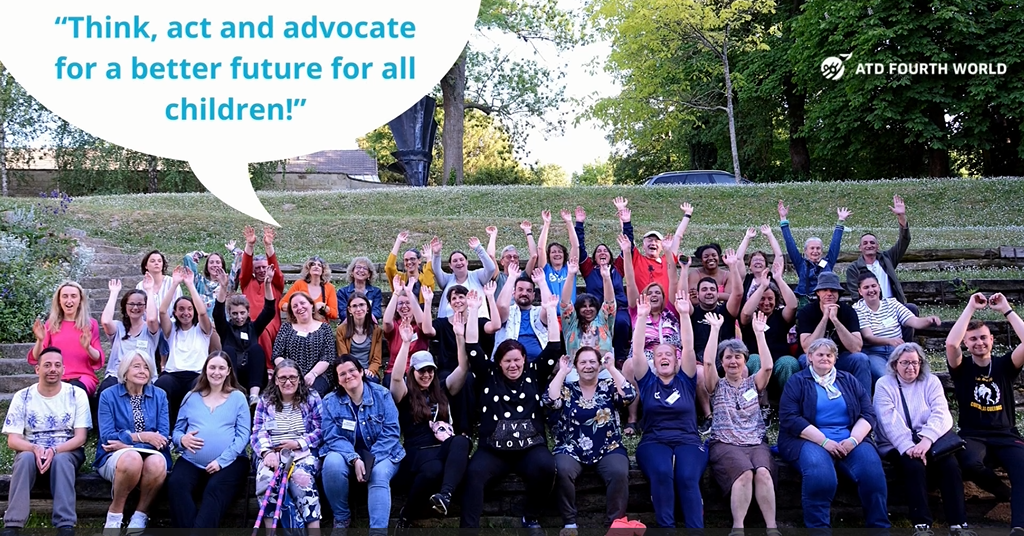 The Belgian and British activists are both focused on the impact of poverty on the right to family life. Since May, in both countries they began discussing examples of personal battles with regards to child protection services. The Belgian group – Carine Baiwir, Jessica Vanoorshot, Aurelie De Boubers, Karl Uittebroeck, Anne Uittebroeck, Vincent Godefroid, Guy De Clercq, and Charlotte Tiffoin – collaborated to write a composite narrative about a fictional family facing some of the same challenges they have faced in real life. 
The UK contingent–Patricia Bailey, Amanda Button, Taliah Drayak, Tammy Mayes, and Jane Tunstill, supported by Caitlin Sibthorpe and Diana Skelton–also sent a narrative to Belgium. Each group then analysed the narrative from the other group, using ATD's research 'The Hidden Dimensions of Poverty' as a framework. Each group recognised the obstacles faced and the battles fought. For example, UK activists linked aspects of the Belgian narrative to:
material and social deprivation

core experiences of disempowerment and suffering in mind, body and heart

and relational dynamics, including institutional maltreatment.
Reflections on preventive support
This reflected the research findings about how complex and interrelated the dimensions of poverty are. Activists also reflected on ways that early preventive support could appropriately be offered by social services to families experiencing difficulties. 
After these preparations, the time had come for an in-person meeting, hosted at ATD's centre in Brussels. Day one included introductions, oral presentations of the UK story, and a close look at the causes of the obstacles faced and the consequences. The Belgians were curious to understand more about parent-to-parent advocacy here. On day two, roles were swapped to focus on the Belgians' account. To finish, a discussion about proposals of change commenced. 

Being told to be "resilient enough"
The double-edged nature of the word "resilience" was an important discussion that emerged. People in poverty are rightly proud of their resilience; but they can also feel a sense of failure if they are judged as not being resilient enough. Prof. Ides Nicaise opined that:
when policy-makers advocate "resilience" by people in poverty, this has sometimes become "an alibi for dismantling the welfare state".
In previous times, social protection was designed to support people; but that system has been replaced with the perception that one has to have the capacity to face risks and overcome obstacles alone, through sheer resilience. If you find yourself in tough times – for example, losing your job – wishful policy makers think you should be "resilient" enough to find another. They hope people will "cater for themselves" to substitute for social protection as entitlements are slashed. 
Though the discussions were serious during the day, the evenings were time for everyone to gather together, to break bread, play games and create new friendships. Language was not a barrier, thanks to the interpreters volunteering their time, but also to the general kindness and patience of all that attended this fantastic trip.  The Belgians learnt from the British and vice versa.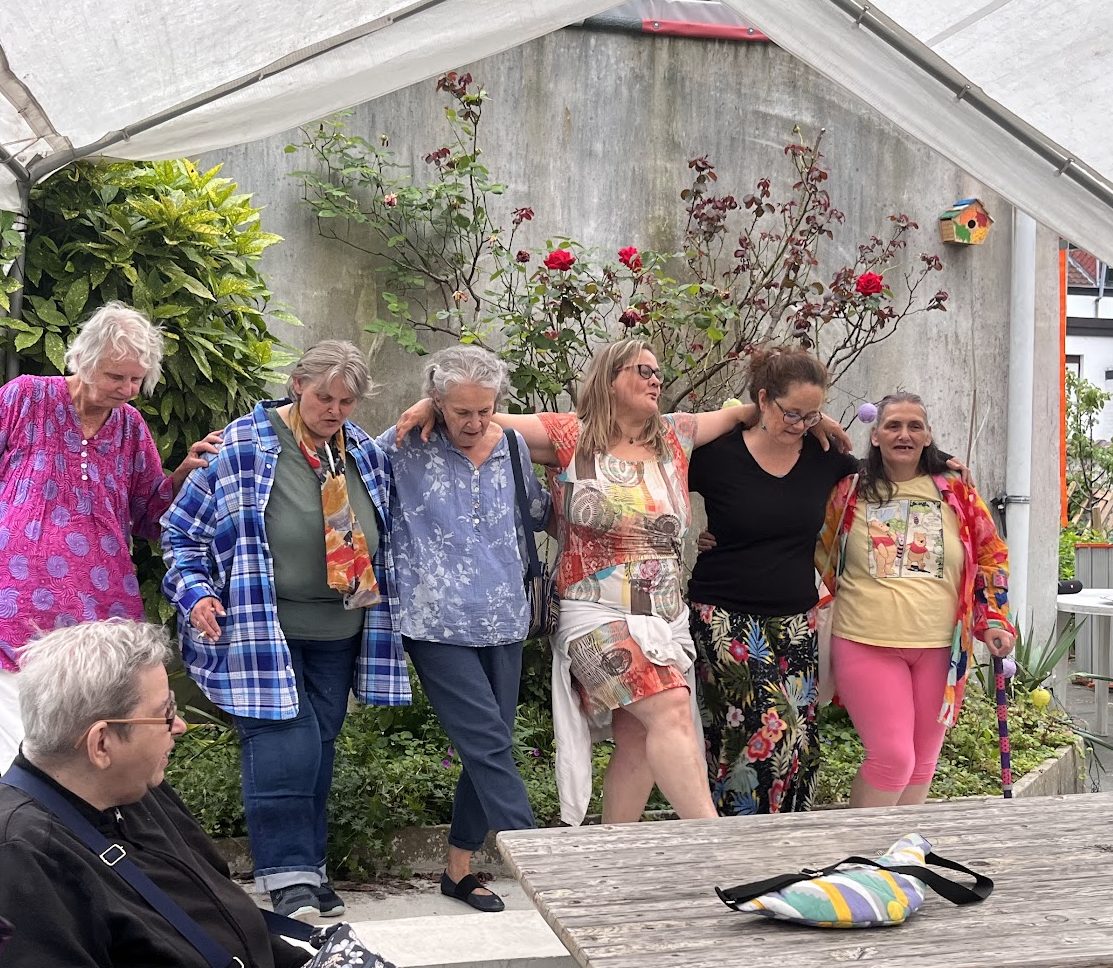 This session was in preparation for a conference in November, linked to the University of Nanterre. Activists and academics from Belgium, France, Poland,  Spain, Switzerland, and the UK, will work on the theme "Thinking, acting and advocating for changes that would help to end the intergenerational transmission of poverty". This connects to ATD UK's work on poverty, social work, and the right to family life. Though laws and policies differ from one country to another, it was discovered on the trip that the ordeals families in poverty face are very similar. Changes need to be made across the board.