What does it feel like to be heard?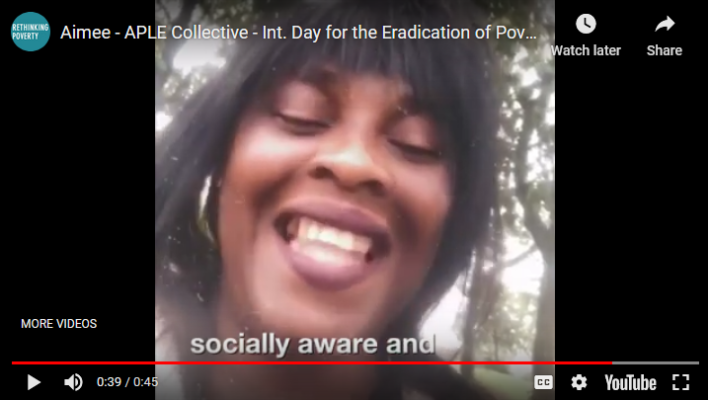 Above: Aimee, of the APLE Collective, explains: 'Being heard would look like being part of a socially aware and loving society'.

---
Saturday, 17th October, was the 2020 UN International Day to End Poverty. To mark the occasion, ten activists from the APLE (Addressing Poverty with Lived Experience) Collective recorded videos.
In the videos, activists explain what it feels like to have a voice and to be heard. They also speak about why this UN day is meaningful.
The videos were part of a "Twitter take-over" designed to light up the map with the voices of lived experience of poverty.
All the videos are on the website of Rethinking Poverty. They feature five members of ATD Fourth World (Amanda, Angela, Bea, Seamus and Thomas). Other activists, like Aimee, are from RAPAR (Refugee and Asylum Participatory Action Research), the Poverty Truth Community, and Thrive Teeside, all of which are part of APLE.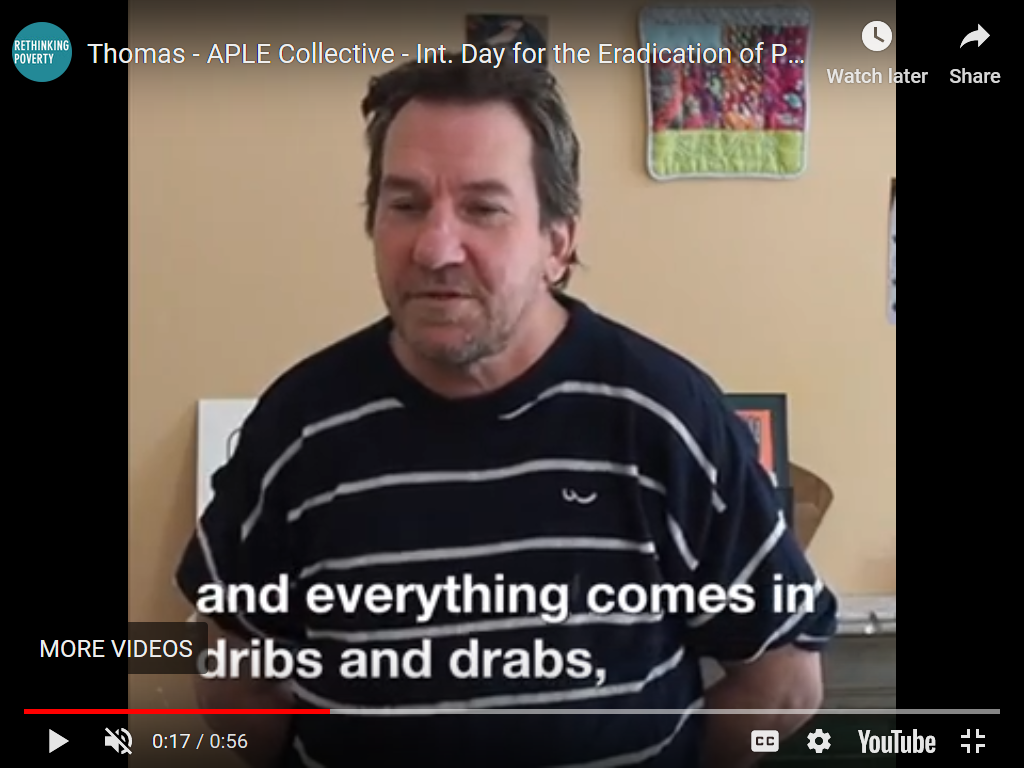 In Thomas's video (above), he explained:
"The 17th of October is important to me because there's a lot of charity work done around the world to do with poverty; but because the research and everything comes in dribs and drabs, politicians and governments only see certain parts at certain times.
"So if it's all on one day where everybody discusses it, it becomes understood that it's happening in lots of areas, in lots of ways, and not just one type of person is being affected. It's affecting the masses. It affects people in different ways. […] Poverty becomes more understood."
The videos were featured on the Twitter account of the Joseph Rowntree Foundation on 17th October where the "Twitter take-over" racked up ten thousand impressions over the course of the day.