'Mundane adherence' to Covid rules: 'You split yourself in two'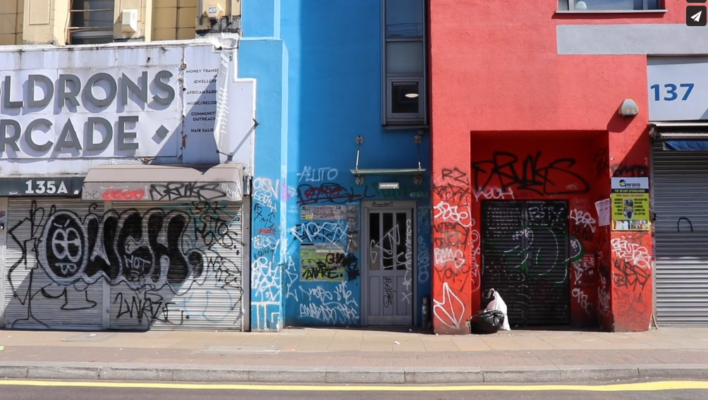 Photo from a video by Anjali Gupta
In January 2021, BBC journalist Justin Webb spoke about the self-defeating cycle where news of people violating lockdown measures undermines the motivation of others to comply. In the letter below, two members of ATD Fourth World responded to his request for stories of how people have made efforts to respect the rules. Below the letter is 'Closed Doors', an 8-minute video made by Anjali Gupta in dialogue with members of ATD Fourth World asking 'Are we really in this together?' by showing hidden struggles behind closed doors.
---
Email to R4 Today programme
Dear Justin Webb,
I heard your interesting interview with Professor Steve Reicher the other morning and your call for stories of 'mundane adherence'.
Watching and listening to the news makes me sad and anxious. I have a Covid dream almost every night where people are dying around me and I am helpless. I miss the life I had – going to the theatre, to art galleries, meeting with friends and families, travelling, going out for meals. And I know I am lucky. I do not work in a high pressured environment. I have not lost loved ones to Covid. I can keep in touch with friends and relatives via Zoom. I live in a comfortable house. From my front door, I can walk to the beautiful Yorkshire coast. I am financially secure. Mundane adherence has changed my life; however, it has not knocked the bottom out of it.
Realising there are those who are worse off than me, got me thinking. I am a supporter of a charity called ATD Fourth World which works with disadvantaged families, particularly in London. Through ATD, I have been able to speak to one of their activists about her experience of mundane adherence.
Very close quarters
Sue's situation is very different to mine. She lives on an estate in Camberwell. It is a 1950s estate, mainly social housing, which is being expanded. It is made up of two tower blocks and several smaller blocks. People live at very close quarters. There is some green space which is well used. Sue is a member of the Tenants and Residents Association (TRA). The TRA (with ATD Fourth World and other charities) has developed projects to improve the area and support the residents. This has continued during Covid, making links when people have needed food parcels, for instance, and organising for gifts and hampers at Christmas.
Sue lives with two younger children (aged 6 and 14) and a son in his twenties. She works part-time and also receives universal credit. The lockdowns have brought a lot of anxiety, especially as people on the estate have become ill with Covid, some passing away. Sue talks about following all the shifting regulations around mask wearing and social distancing.
She has felt too scared to go out, or let her children out, because the space there is around the estate does not allow for proper social distancing.
'You split yourself in two'
She says it has been hard for her children when they have seen others playing outdoors, but the number of people around has left her 'unnerved'.
'You split yourself in two, trying to be the good parent,' she says. 'I am glad my six year old is at home, even if he can't attend the live lessons they are streaming from school because of my work commitments. We are still trying to sort out a way for him to watch on "catch up". Sending him to school would be too scary.'
Covid has meant that several amongst Sue's older children have lost jobs and income. She has held onto her job, but feels the pressure of financially supporting family members who have not.
'I think everyone is on the verge of tears,' she says. 'But if you're a parent you keep it down. You have to be the strong one for the family. I know I am lucky for today, but I just don't know for tomorrow. I don't like to complain, as I know there are many much worse off.
'If this pandemic does anything, I hope it increases people's humanity and consideration for others, especially for essential workers, they should be properly recognised.'
These are just two tales of mundane adherence. I hope you find them interesting.
Kate Evans, ATD Fourth World