A Poem: 'Shame Echoes'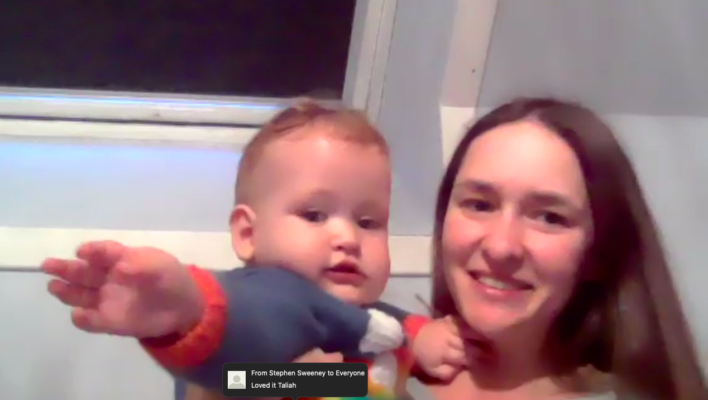 In October 2020 to mark the International Day to End Poverty, people with lived experience of poverty across the country shared their original poetry. In this video, Taliah Drayak reads her poem 'Shame Echoes'.
---
My best friend in P2 was posh
And her mum didn't like her hanging out with me.
She had these gorgeous white winter boots with the fluffy insides,
and when it snowed, she looked at me and said matter of fact –
your feet must be freezing.
So, she traded me her left boot for my left plimsole,
so we'd be cold together.
Later when I was in foster care, the foster mum bought me a pair of shoes
'cause I didn't have any.
When my social worker collected me – I was being transferred homes,
I was told to take them off,
Leave them here,
they don't belong to you!
I walked out as barefoot as I came in.
Two decades later, my daughter has more than 20 pairs of shoes.
Most she'll never wear.
I feel guilt at hoarding and excess.
But I can't help it.
Shame echoes
5pm is still my favorite time to go for a walk.
As a child, I would walk up and down the streets,
stopping outside houses,
to enjoy the buffet of delicious smells cooking inside them.
Now, I am grown up, I still don't know when to eat
because I taught myself to fill up on smells.
I cook something and it smells so good,
I feel awkward when I sit down to eat.
Shame echoes
It's your daughter coming home from a sleepover to tell you Sarah's mum doesn't keep tinned food under her bed.
Shame echoes
It's feeling the sickly, cold rush of anxiety seize hold of your being at the sound of a knock on the door.
Shame echoes
Poverty is a stigma that haunts you like a stench – it stains everything you touch.
As a child, the world seems like an Argos catalogue,
full of shiny promises for everyone else, but you.
You can't quite figure out the secret handshake to enter the "good enough to deserve stuff club."
Growing up you find out that even if you escape,
you don't belong on the other side.
You still don't know that secret handshake.
You don't belong where you came from, and you don't belong where you are.
Feeling alone because who you might look like on the outside, doesn't match your insides.
Shame echoes
---
With thanks to Dan Farley for video editing on behalf of the APLE Collective and to On Road Media and the London Challenge Poverty Week for supporting the event. The music in the video was composed and performed by Jason French.