Please join us on 17 October!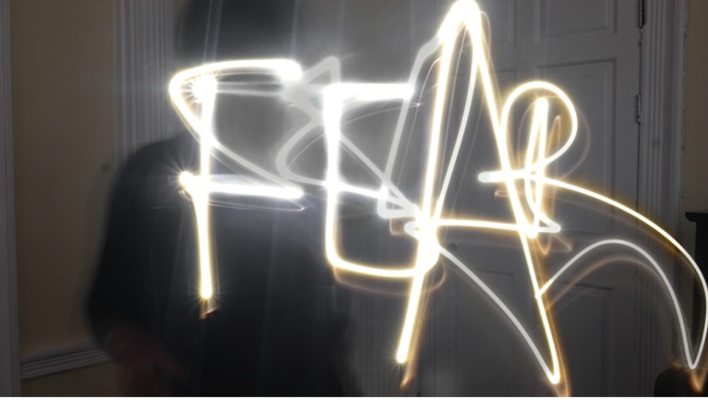 As part of London Challenge Poverty Week and the APLE Collective marking the UN International Day to End Poverty, ATD Fourth World UK would like you to join us for The Power of Creativity, an art exhibition created by people living in poverty.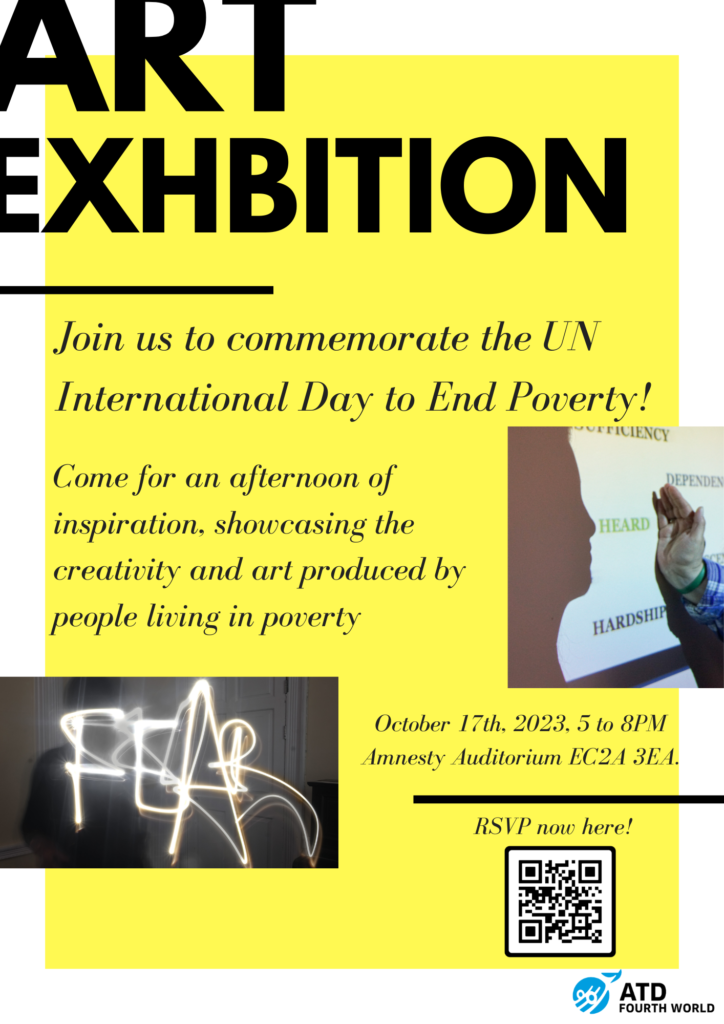 What is art?
Such a contested question, yet so simple: Art is whatever you want it to be. Art is a painting. Art is sculpture. Art is a picture, a song. Art is a movement, a word, a sound, an object. Art is a manifestation of the central human capacity and need to create. Many people wrongly see producing art as some kind of luxury when thinking about poverty. This results in the exclusion of people who cannot afford the means and resources for self expression. This is a significant form of injustice. But through this event, we hope to change perceptions of participation and inclusion in artistic and cultural life as we give recognition and visibility to the artistic voices of people living in poverty.
When: Tuesday 17 October 2023, from 5 to 8 pm

Where: Amnesty International Auditorium, 25 New Inn Yard, London EC2A 3EA

What: An immersive and dynamic evening full of art and talent. From photography, to poetry, to theatre, this exhibition and performance will encapsulate the work done by people living in poverty throughout a series of creative workshops.

RSVP: Please use this Eventbrite link to let us know if you plan to join us.
The performance will include: