Dr. Will Mason: "The Roles We Play re-frames poverty more positively"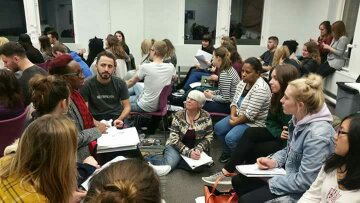 In this excerpt from the final report evaluating The Roles We Play project, Dr Will Mason, sociologist and lecturer in applied social science at the University of Sheffield, explains how he and his students saw the project:
In The Roles We Play book, the medium that's used is particularly powerful and drew me to the work. This is the kind of book that you really want to keep and look after. It's a beautiful object. To see this subject matter presented in that way is one of the reasons that I was so struck by it. It's quite advanced [because] it's re-framing the way that poverty is perceived, presented, and understood in political discourse. It is re-framing poverty more positively, thinking about not deficit but about contribution.
I value in particular the way The Roles We Play work was constructed and the way it was co-produced in collaboration between the organisation, the photographer, and the subjects of the images. [They] had been through a process of negotiation about how the images were taken, which images were chosen, and how the biographies were written and displayed. This brought to life experiences of poverty, framed in a way that was empowering for the people involved.
It occurred to me that if I could benefit so much from this as a researcher, then my students who are studying sociology of the family could too. So I invited ATD Fourth World to come and present the work at the University of Sheffield.
The students and The Roles We Play participants had the opportunity to speak together in small groups and have a dialogue about shared experiences, focusing on the question 'What does poverty mean to you?' This gave students the opportunity to start to question some of their preconceptions and assumptions about experiences of poverty. The Roles We Play work humanises poverty as an issue and puts a human face on what can be fairly abstract, such as research evidence, concepts, and data.
The students really enjoyed the session. Many of them have not had much direct experience of poverty. I'm not sure they would have understood how difficult it might have been for some of the speakers to stand and share some of those personal, lived experiences … [But] the students said it was inspiring [and] an eye opener. If your eyes are open, then you've come to see something differently. Nothing damages prejudice like actually meeting people, sitting down, and getting to know them. The Roles We Play presentation and conversations helped the students to see poverty and understand it through a different lens.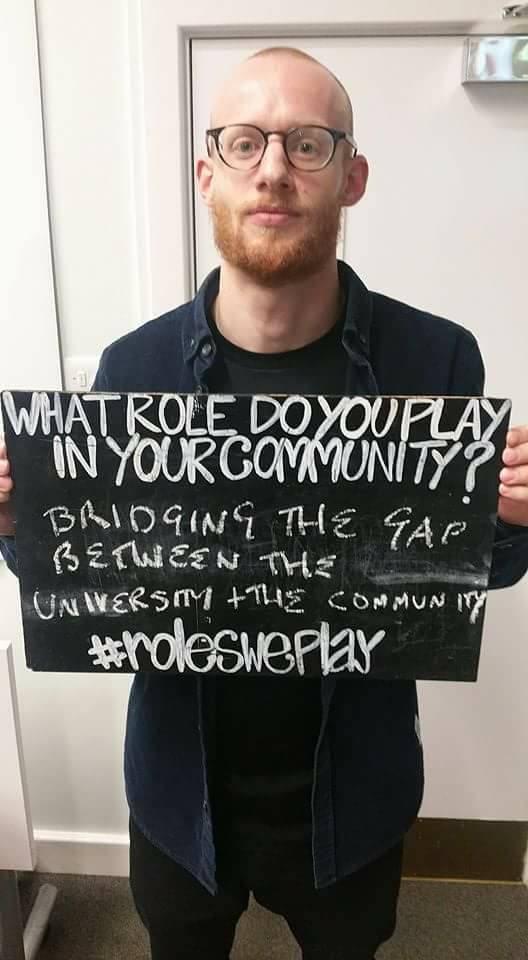 Comments from students from the University of Sheffield:
'This is an excellent exhibition and I wish more people can see it and understand what poverty really means to ordinary people.'
'The session with ATD Fourth World was incredibly insightful for me. When we usually look at poverty in everyday life many of us just think of numbers, and we probably don't think about how these numbers are just ordinary people like ourselves.'
'What stood out to me the most within the session was how these people have to continuously repeat their situation to get any form of help. Afterwards, it hit home how very real and common poverty is within such a 'rich' country like the UK. I would love to take time to help the people who are struggling, even if it is to just say "Hello, how are you today"?'
'Having talked about concepts like social exclusion and poverty beforehand, it was refreshing and important to talk to people who actually have experience of these things. It made me more aware of the people who are affected, and the variety of people who are affected.'
'I've thought before about the abstract issue; I'm trying now to consider poverty from their perspective. Also, these people aren't just 'poor souls' in need. They do important things for others that keep things working.'