Volunteering: Carnival Activity Day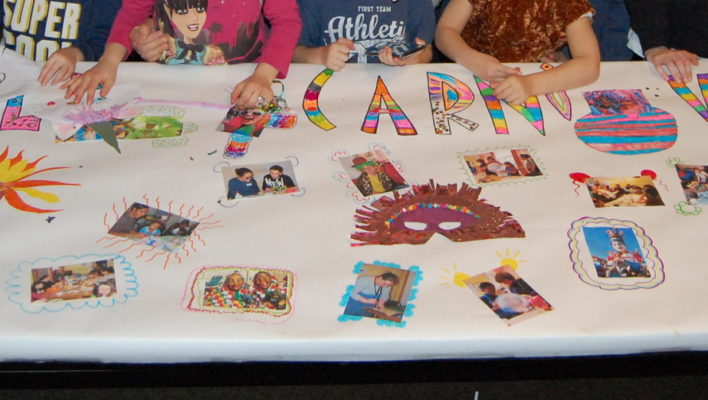 By Eloise Morrison
I volunteer every couple of months for ATD Fourth World during their family activity days. I heard about ATD through my school charity and by doing a week's work experience there. I really enjoy volunteering for them as I think it's important to give back to our community and to help other people.
On 18 February, ATD Fourth World hosted a family activity day, where local families and their children came to the ATD house in Addington Square. Several different activities were offered, such as shortbread-making, creative activities and games. The theme was carnivals, so we made masks and decorated them. We also decorated a banner by making and coloring letters, and gluing on photos of carnivals from around the world. At the end of the day, we glued on photos of everyone doing different activities. Many people pointed out their appreciation for this, as these were tangible images of everyone having fun together.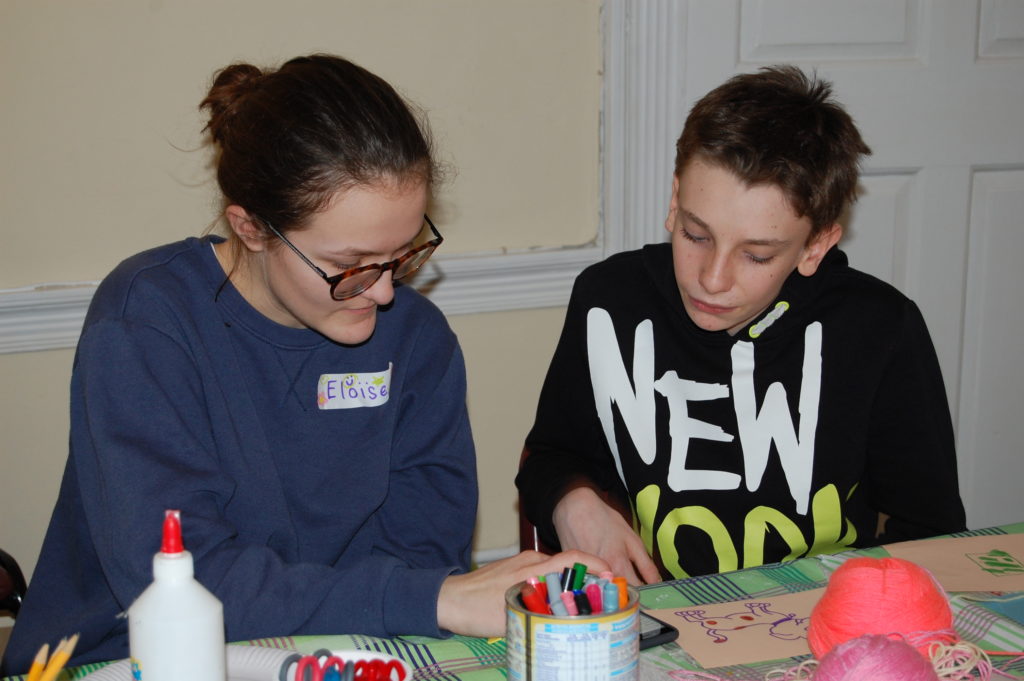 Above: Eloise is at left.
Everyone also enjoyed the shortbread making, as the recipe was very simple and fun to make, and children and adults could get involved and make something to eat later on.
I learned that many people really value ATD's work, as it is a place where children can play and do activities with other children, and where adults can socialise. A lot of children become more confident about playing with others after they have taken part in the family days on several occasions. This means that these family activity days are very beneficial for children, enabling them to communicate with other people and be entertained during school holidays.
Volunteering during the family activity days enables me to get to know new people and to feel a real sense of community.