Social Worker Training Project
ATD Fourth World's Social Worker Training Project seeks to bring together families living in poverty, academics and social work practitioners to produce a series of platforms for dialogue that reflect the needs and concerns of those in the field while also finding new ways of addressing the issues that service users wish to tackle.
With the voices of families with experience of social service intervention to the fore, our Social Worker Training Project is based on three different and distinct actions.
A teaching module at Royal Holloway, University of London, delivered with the active participation of families with experience of social service intervention, examines how poverty affects families and social work practice. The module covers themes such as the relationship between poverty and shame, the impact of material deprivation upon social work practice, the politics of recognition and respect and the definition of risk in child protection as part of a positive dialogue with newly-qualified social workers and students alike.
Study groups bring together academics, social workers, parents and professionals in the social care and legal fields to discuss and debate key issues faced by social work.
We also engage with the wider social work field through presentations at conferences, contributing to ongoing research and having articles based on our work published by respected academic journals.
Latest news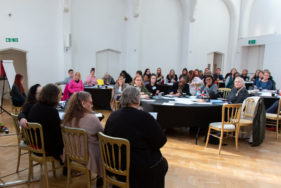 On 25 February 2020 in Birmingham, ATD Fourth World co-organised a conference with the Social Work Teaching Partnership of West (…) Read more →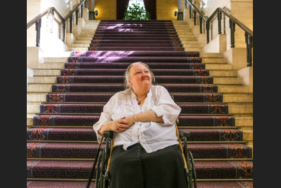 Above: Moraene Roberts at Royal Holloway, University of London, where she contributed to the social work curriculum. (Photo by Anjali (…) Read more →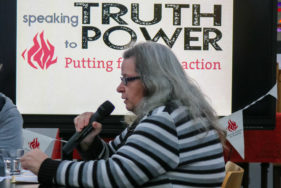 On 20 November 2019, Patricia Bailey was invited to represent ATD Fourth World's #PovertyExperts at a 'Speaking Truth to Power' (…) Read more →