Anti-Poverty Practice Training for Social Work Students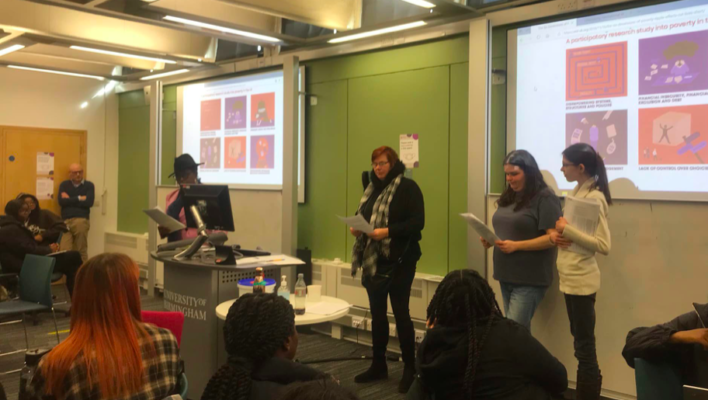 Each year, ATD is invited to offer anti-poverty practice training for social work students at Royal Holloway, University of London, the University of Birmingham, and Brunel University.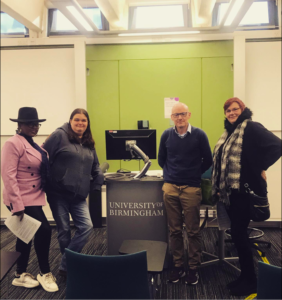 The photos in this article are from 9 March at the University of Birmingham, where Lareine, Nikki, Charlotte, Gwennaelle and Diana led 53 students in a Theatre of the Oppressed role play exercise where they could practice interacting with parents with respect and sensitivity.
Charlotte, who deliberately chose to speak very few lines in the beginning of the role play, later rewarded students who engaged with her and other parents in an open and empathic way by revealing new information about the child they were concerned about.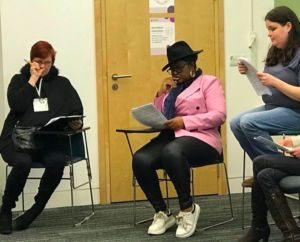 The class also included small group discussions, watching this 2012 'Our Voices' video, and  a presentation of ATD's research on 'Understanding Poverty in All Its Forms'.
Every student present evaluated the session as either a 4 or a 5 out of 5. One wrote: