We're Giving Poverty A Voice!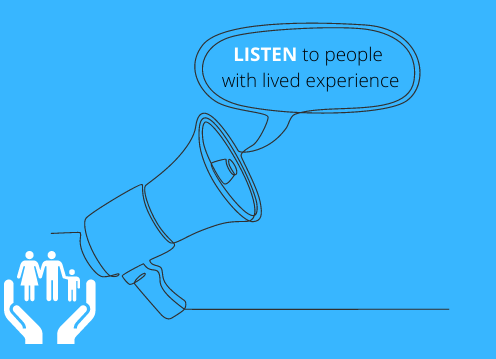 Design kindly created by Megan Easton
Why are food and energy prices going up? What are the hoops other people have to jump through in their daily life and how do they overcome them? What can I learn from their experience and share from mine?  What exactly is the role of Government and how can I hold it to account? Have you always wanted to talk about those critical questions with friends, but the complexity and sensitive nature of these issues have been off-putting? The Giving Poverty A Voice monthly meetings held at 48 Addington Square might be the right space for you. It's the perfect place to share experiences, exchange tips and learn together in a chill, friendly atmosphere.
What we do
"We are easy people to get along with. I keep coming back to the meetings because I learn new things, I find out information; and it is a way of meeting new and old friends." The topics for discussion are chosen by group members depending on their personal interest or what is going on in the news at the time. "We discuss different topics. We've discussed politics, the cost of living, newspaper articles, things you might not have known about before coming here."
The way we approach each topic differs from one session to the other. "First and foremost, we always start by a cup of tea (or coffee!) and a friendly natter to find out how people are feeling, what their mood is. Then we usually challenge ourselves with a quiz against the clock. They're quite funny and sometimes we surprise ourselves at how well we do!
Eventually, we dive into the nitty-gritty of the subject at hand. We use a mixture of techniques. For example, we might discuss in small groups or as one big group. Smaller groups give you more of a chance to have your say. The facilitators always try and make sure that everyone has a chance to speak. Or we might have to pick a newspaper, read through an article, scrutinise it and answer a set of questions of what to look for." We listen to each other non-judgementally. "What you think and what I think might be two different things. Everyone has the right to their own opinion."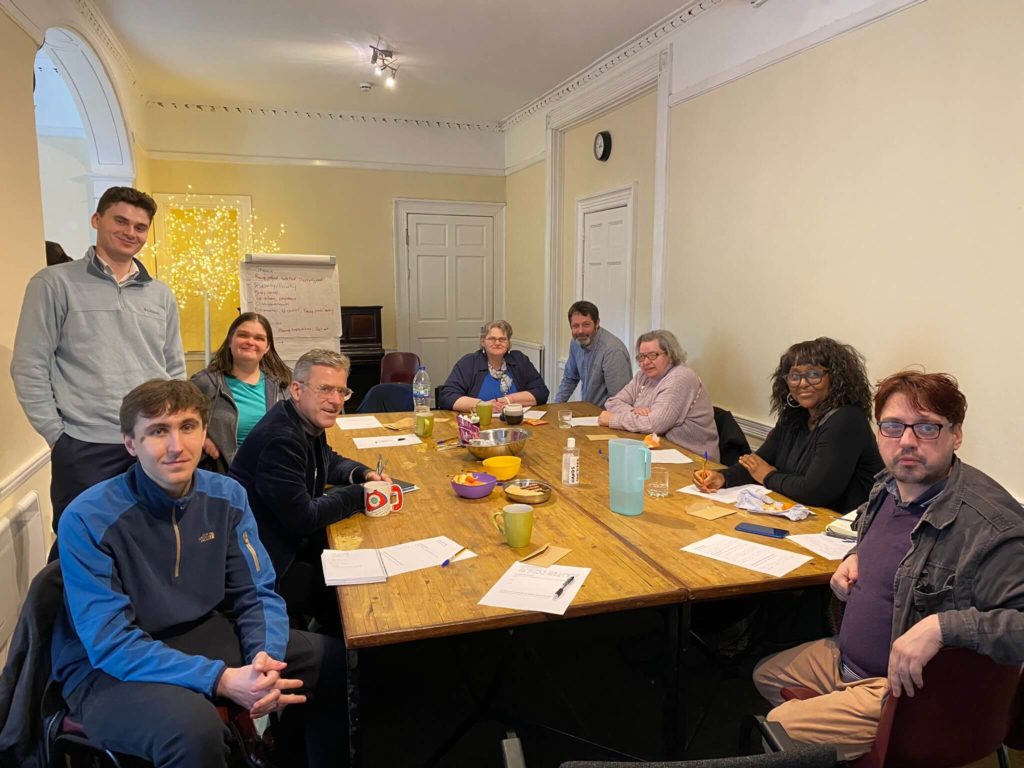 Why people keep coming back
What you gain by coming to the meetings is not only practical and technical knowledge; it is good for personal development too. One participant said:
"For me, it was learning and confidence-building from the beginning. First, self-confidence. I don't feel comfortable in bigger groups, yet I'm slowly finding it easier to express myself in front of others. Before, I would be scared of saying even just one word. Now I'm not scared attending the Giving Poverty A Voice meetings because I know and trust the group. They're a friendly and helpful bunch! I'm even starting to join other groups with ATD Fourth World's support.
"Second is learning to travel. It can seem small, but when you suffer from travel anxiety, this is a huge thing. Before I would have needed someone to pick me up to go to Addington Square, but now I've gained the confidence to do it all by myself. And the meetings have helped with my mental health because it gets me out of the house."
Come and see for yourself
We want more people to join our meetings and for the group to continue expanding. We welcome new participants. Each session is independent from the others, so you don't have to worry about being able to come every single time. (Even though you will want to!) And if you feel that you've missed something, we will be happy to catch you up. "The meetings are a way for you to get involved in something different that you might not get within your community, to see things from a different perspective and to get another point of view." Come and see for yourself, you won't regret it.
– This article was written by Charlotte Brown and Amanda Button.