National Coordination Team in 2020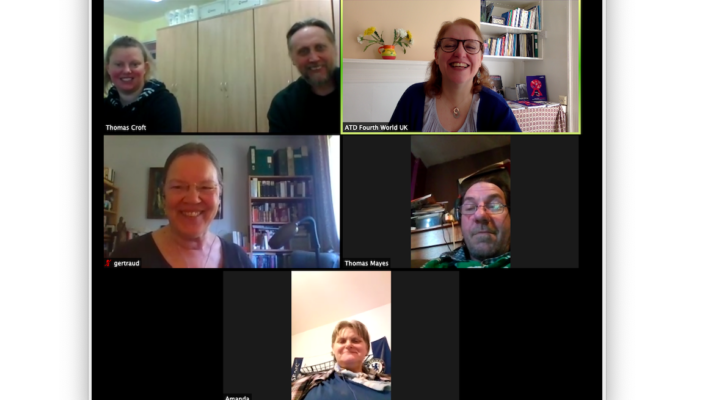 Clockwise from upper left: Murielle Double, Thomas Croft, Diana Skelton, Thomas Mayes, Amanda Button, Gertraud Trivedi
Moraene Roberts, who had been part of ATD Fourth World's National Coordination Team since 2014, died of pneumonia on 12 January 2020. There are now only two members of the National Coordination Team: Thomas Croft and Diana Skelton.
As before, they continue to meet monthly with a support team comprising Amanda Button, Murielle Double, and Gertraud Trivedi. Since Moraene's death, however, a fourth person has joined the support team. This is Thomas Mayes, who has been part of the board of directors of ATD Fourth World since 2014.
To learn more about how the National Coordination Team was chosen, please see this article.
There are tributes to Moraene's legacy in the Guardian, the Daily Mirror, and on our website by Prof. Ruth Lister, member of the House of Lords, Prof. Jane Tunstill, and many others from the ATD Fourth World community.
The photo below was taken during the 2019 Away Day of the board of directors of ATD Fourth World.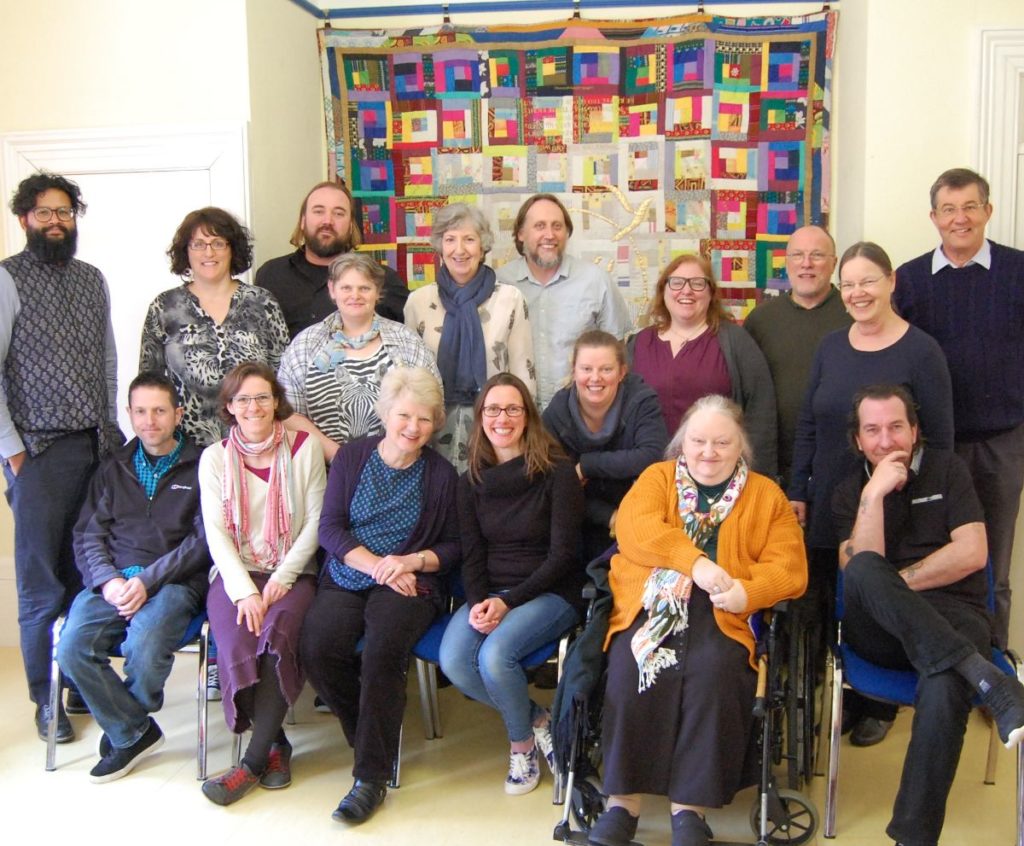 Back row from left: Saju Muthalaly, Susana Castro Mustienes, Daniel Kenningham, Amanda Button, Letitia Mason, Thomas Croft, Diana Skelton, Nicholas Edwards, Gertraud Trivedi, Stephen Baker.
Seated: Ben Cheney, Marie Kirchner, Maggie Guy, Caroline Davies, Murielle Double, Moraene Roberts, Thomas Mayes.